---
Something had to give Friday night at Winterberry Park as winless Marco Island Academy hosted winless Gateway.
Gateway did not look the part of a winless team as they scored quickly, jumping to a 14-0 lead minutes into the game and cruising to a 42-7 win.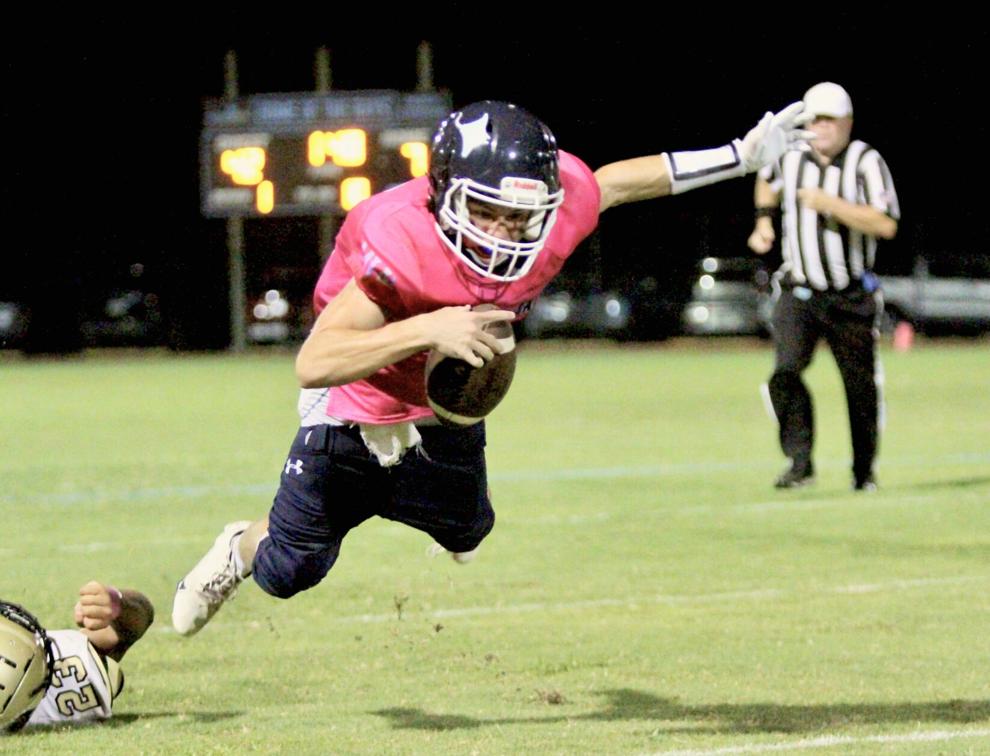 While MIA was stout against the run, giving up just 63 yards, it didn't have an answer for Gateway's polished freshman quarterback, Jamarion McElroy, who connected on 14-22 passes for 332 yards and four touchdowns. One Rays bright spot against the pass came when middle linebacker Hunter Pisano picked off a pass across the middle.
The Rays gave the home crowd something to cheer about when Gage Rice scooted around left end for the Rays only score. The team was so elated that it poured down the sideline to celebrate the score that it was flagged for excessive celebration. Rays coach Lew Montgomery implored his charges to "act like you've been there before." But many fans in attendance excused the celebration since their game, but inexperienced, warriors had only "been there" one other time this season.
The score narrowed the gap to 14-7, but the Rays could draw no closer. Gateway's passing attack was just too much for the Rays.
---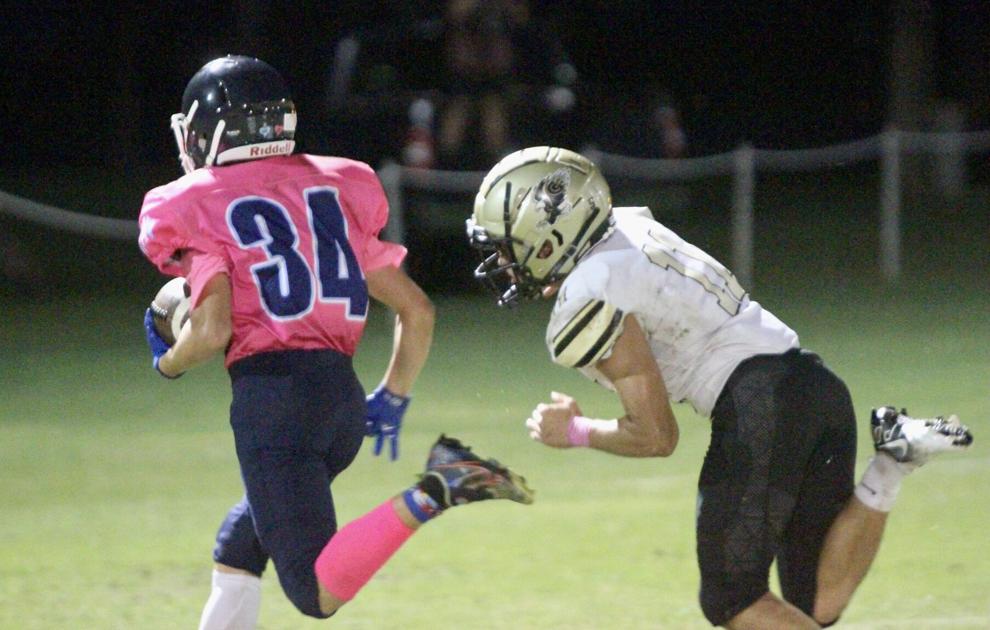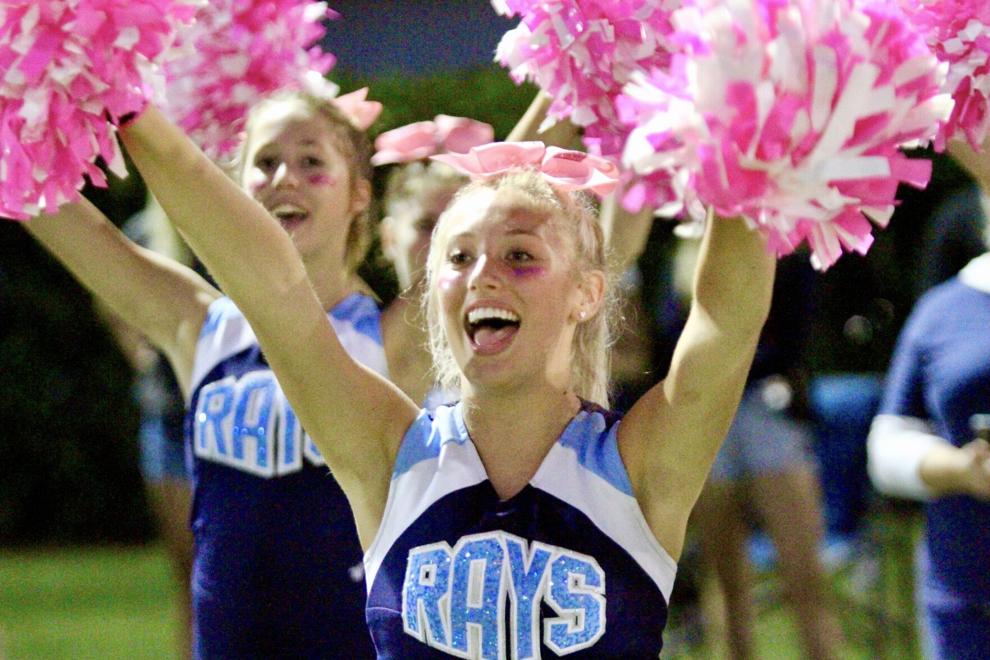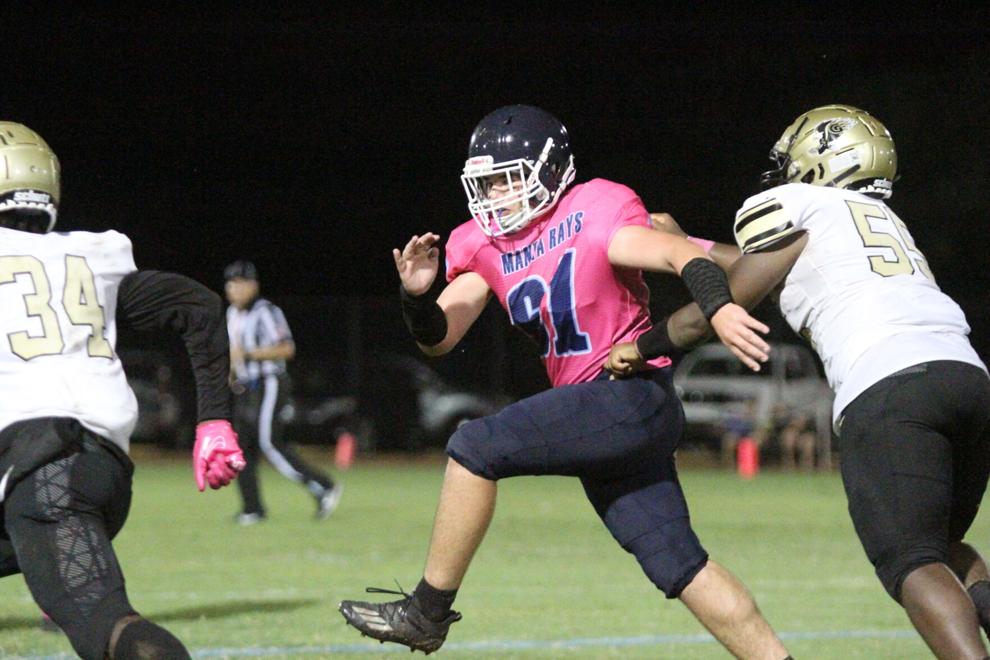 ---
 Despite the lopsided score, the Rays showed plenty of spirit, playing their hard-hitting style of play till the final seconds ticked off the clock.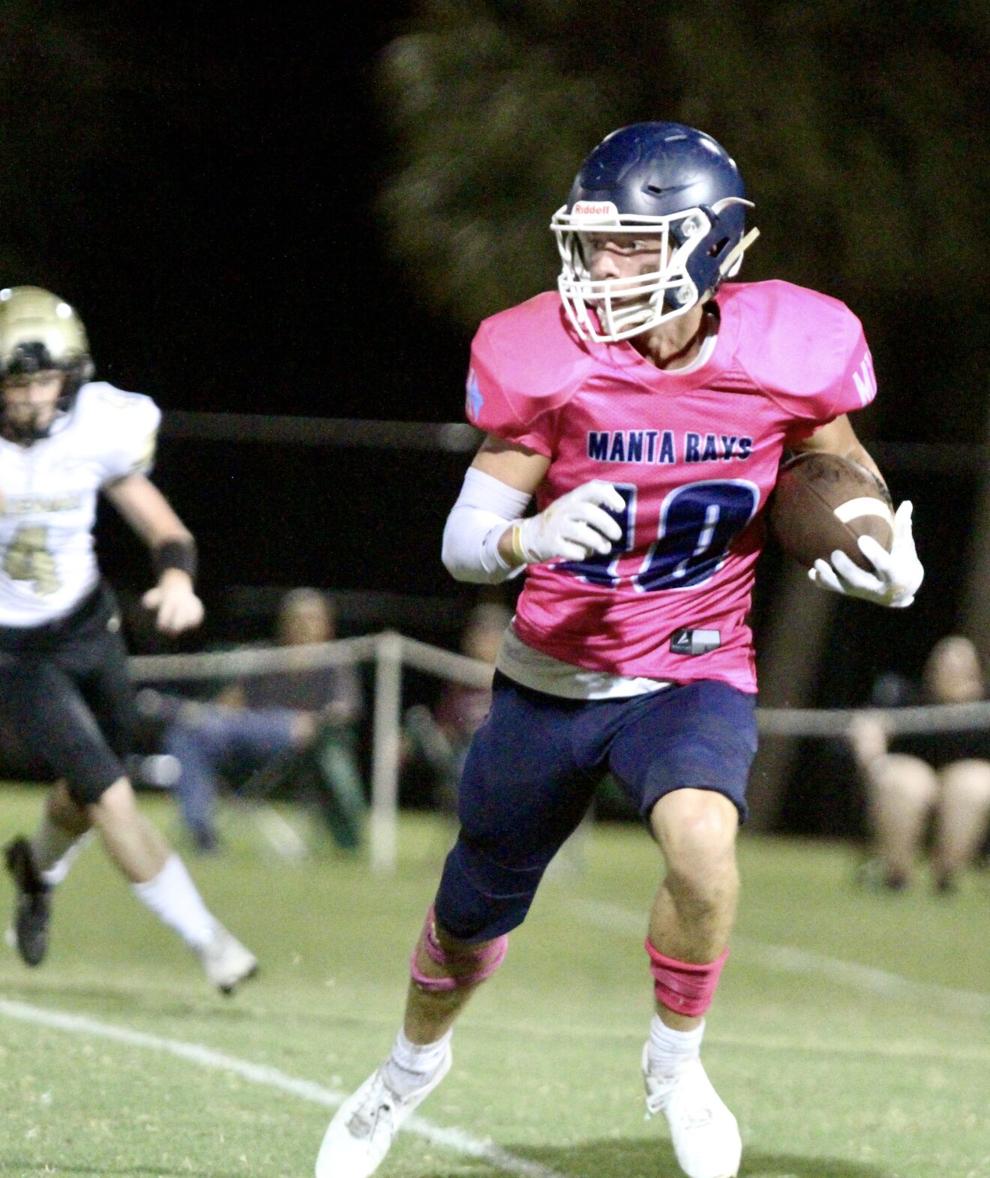 First year coach Montgomery took the loss hard. He desperately wants to see his inexperienced team come away with a win this season.
"Everybody's still coming out here and supporting us," Montgomery said following the game. "Back to the drawing board. The kids fought hard. They stayed together. We've got to find a way to get these seniors a win before they get out of here. And that's my job. And that's what I'm going to do."
Things don't get easier for the Rays Friday when they travel to Community School of Naples, who is enjoying one of their finest seasons, sitting at 5-0. The Seahawks have outscored their opponents 172-24.
The Rays travel to Canterbury on October 21, then return home to play Keswick Christian on October 29.
---