---
World number one ranked women's pickleball player Simone Jardim visited Marco over the weekend to hand out tips and strategy to local Y players.
The three-day camp at the YMCA of South Collier (Marco Y) was a full-house and was organized by Jardim together with the Y's head pickleball professional, Mae Brown. Jardim brought along fellow pros Brendan Long, Phil Mets and Becky Ryan to help with the coaching.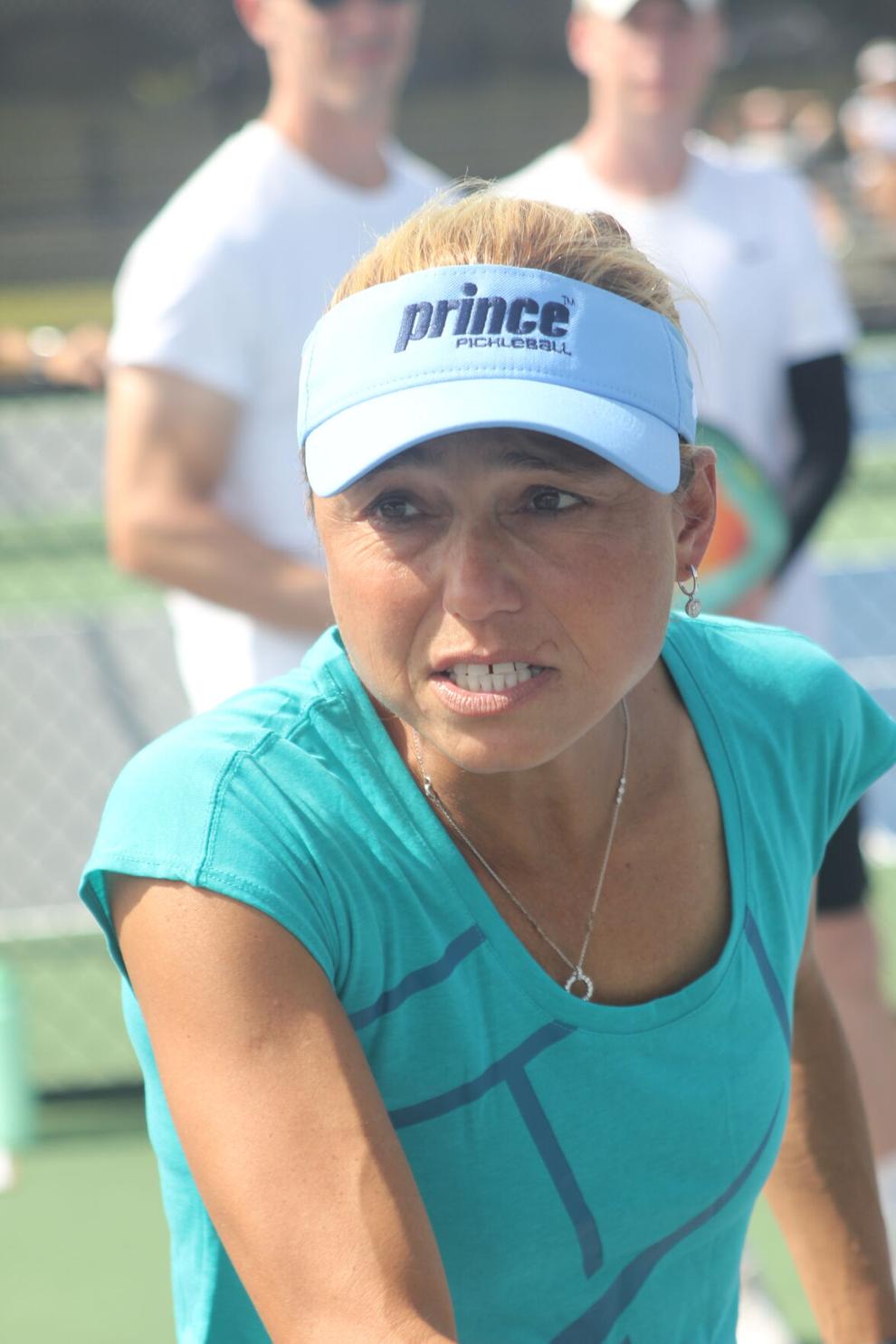 Jardim, who at 42 is still playing at the highest doubles level (she has a tournament this coming weekend in La Quinta, Ca.) said she transitioned to the game from tennis.
She picked it up almost instinctively, and ironically coached pickleball before soaring to her world-ranked status in competitive play.
Jardim said her priorities in coaching are the "soft game" part (which involves tactical, positional soft shots just over the net), when to attack, and emphasizing the importance of nimble footwork.
Anticipating the surge of interest in pickleball, the Y board about 3 years ago set expansion plans in place. Late last year, it unveiled nine brand-new courts at the north end of the campus.
Jardim said this inaugural camp was such a success that she and Brown are already planning a repeat for next year.
For more information on pickleball, and on the Y's wide variety of programs and activities for adults and children, visit marcoymca.org or call 394-YMCA (9622). Follow on Twitter at ymcamarco; on Facebook @marcoymca, and Instagram at ymcamarco.
---