---
Everything fell into place for the Lely Trojans Friday night when they hosted Palmetto Ridge in the top game on the local prep schedule.
After a handful of key defensive stops, including two goal line stands, and 190 yards rushing from junior workhorse Guerschom Guerrier, Lely came out on the good end of a 14-3 score.
Palmetto Ridge, one of the top teams in Southwest Florida, is coming off an undefeated regular season in 2020. Last week they lost a thriller to Barron Collier, 38-34. Palmetto Ridge features one of the top running backs in Southwest Florida in junior Jaden Booker. Booker, Lehigh's Richard Young and Naples' Kendrick Raphael are generally considered the top three running backs in Southwest Florida. Lely head coach JJ Everage thinks that perception needs to change. He says the top running back in the area is in the Lely backfield.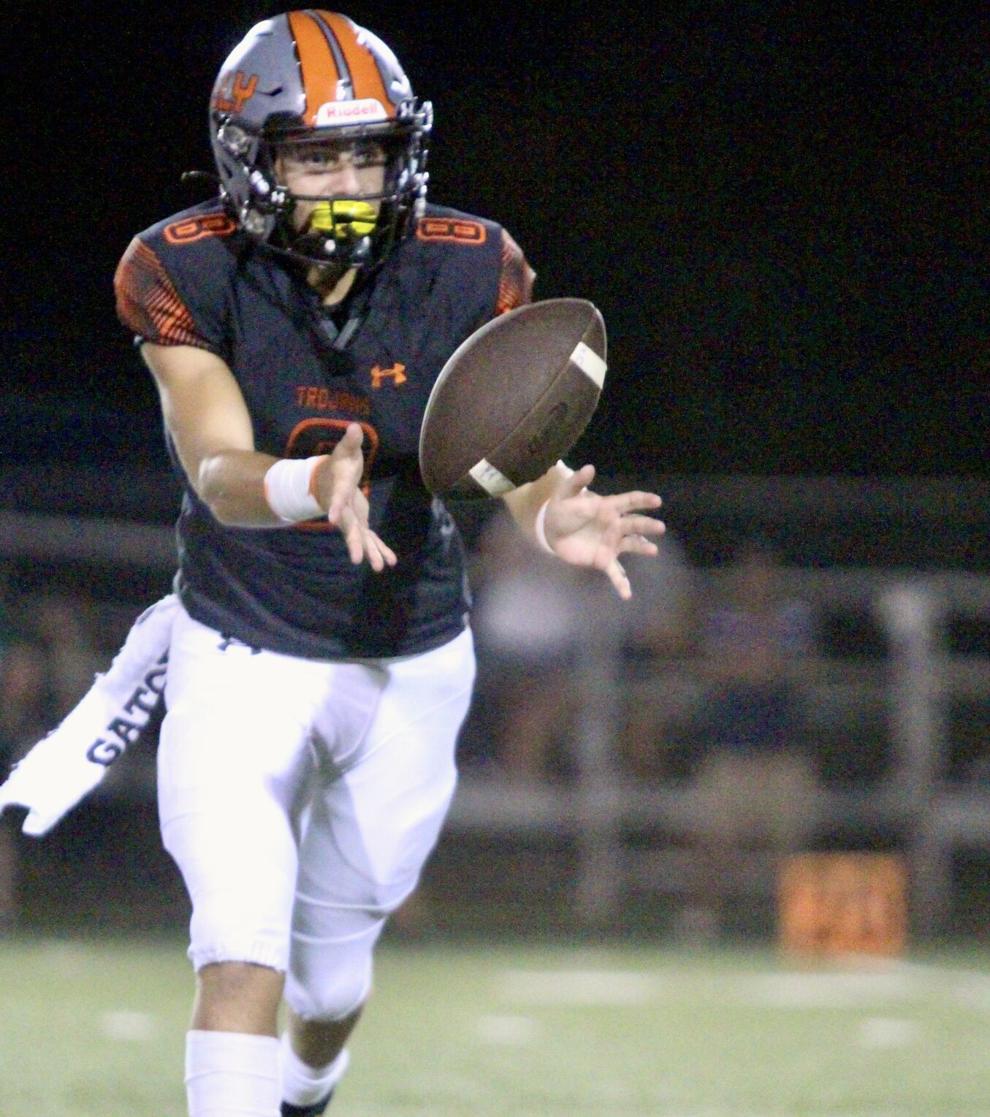 "Guerschom Guerrier is the best back in Collier County," Everage said flatly, "possibly the best in Southwest Florida. Not taking anything away from the other backs."
Guerrier is a hard runner, adept at running through the heart of the defense or taking the ball around either end. He is the key to Everage's offense. Guerrier broke away for touchdowns of 53 and 35 yards.
"We're going to ride Guerschom," Everage said, "he's a beast. That opens up things for the receivers. We missed a couple of deep balls tonight. I'm proud of our receiving corps. They blocked their tails off tonight. They're starting to buy in. I tell them, 'Your blocks are touchdown blocks.' They've bought into that and they're taking pride in their blocking. I'm proud of them and I'm happy for Lely."
Lely's junior quarterback, Brian Bachmann, connected on one long pass play when he found Omar Vilsaint streaking down the sideline. Everage feels Vilsaint is being overlooked, too.
"Omar Vilsaint is another one of those unknown guys," Everage said. "They used to call him Pay for View back in Pop Warner. When Omar scored that touchdown (against Bishop Verot) last week, it was one of the prettiest routes I've ever seen.  It's probably the prettiest thing I've seen in high school football. And he plays both ways for us. He's a safety on defense."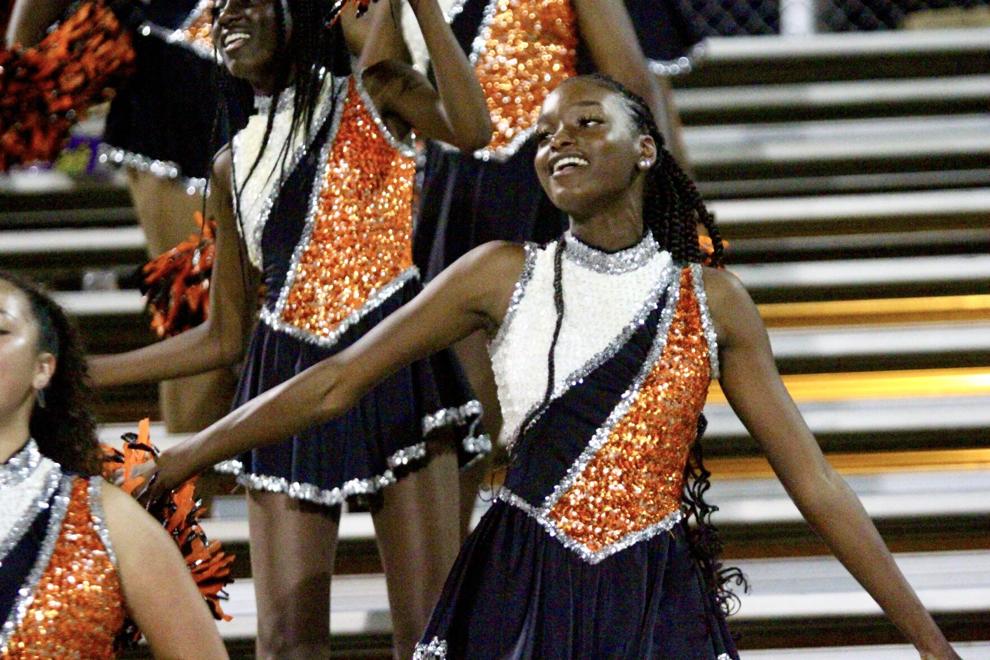 Everage was thankful to have his entire squad healthy Friday night. He was happy to be healthy himself, after being sidelined by COVID.
"This is the first week we've been healthy all season," Everage said. "We've had three starters out. This is the first time we've had our starting core. I'm happy to be back, too. I was unable to coach last week. You don't appreciate what you've got until it's taken away from you."
Everage was proud of his team's two goal line stands. He figured his team had to stop the Booker brothers, running back Jaden and quarterback Hosea.
"The goal line stands," Everage said, "we just went man across the front. We got in a Bear front, because we know most likely one of the Booker boys is going to run the football. It worked out for us. They tried to go unbalanced on that first goal line stand, so we just slid our front. But we were still in a Bear front. We got a nice stop. Booker, the quarterback, kind of broke through, but one of our guys got a nice club on it and caused a fumble. And even late in the game we got another stop. We were in the Bear front again and stopped Jaden Booker."
The Bear front is a goal line defensive front that creates one-on-one blocks.
Everage knew his team would give up yardage against Palmetto Ridge, but he didn't want to give up points.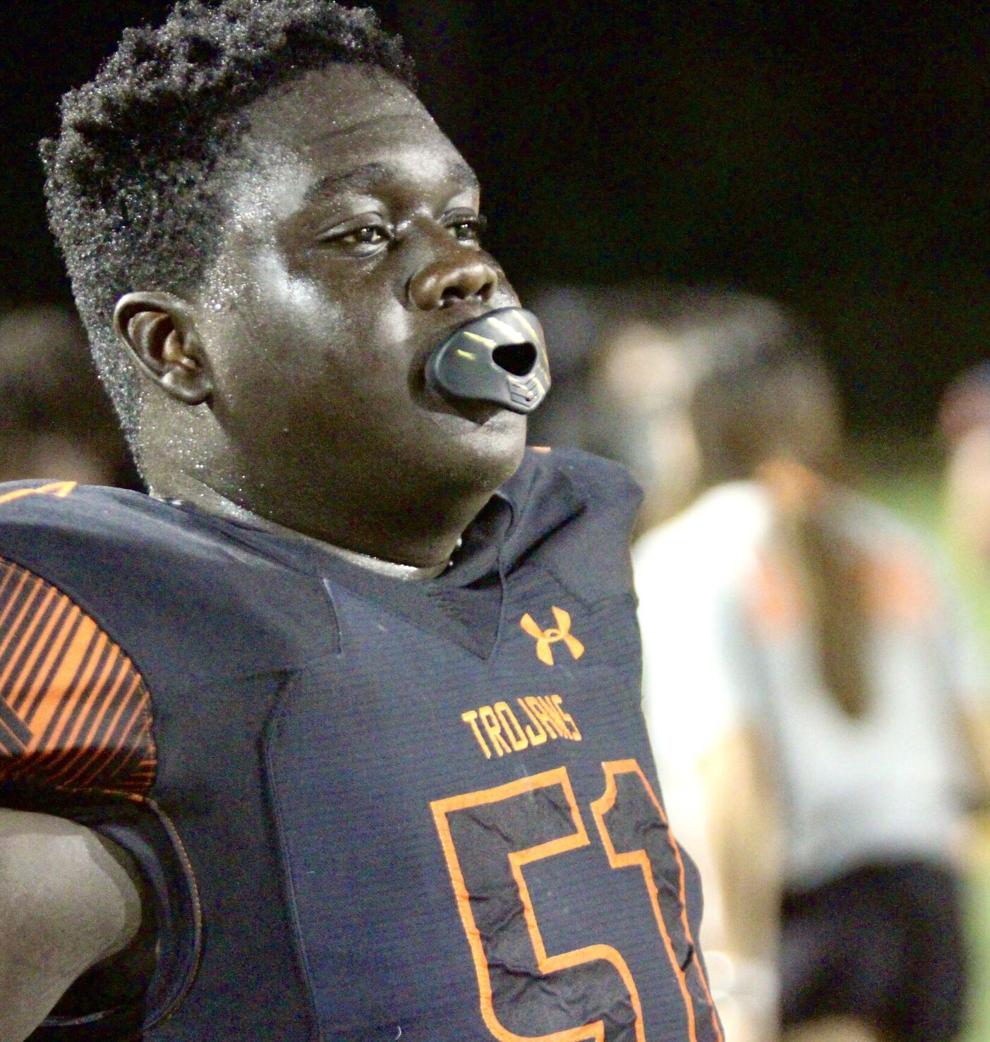 "Our defensive philosophy is bend but don't break," he said. "We said we were going to stop the run. We put nine guys in the box and manned up outside. It worked out for us. It was really big for us to get those two goal line stands. I think this was a big confidence booster for our kids. To know that they can do it. Defensively our line played solid. Our linebackers played solid. Our secondary played solid. We knew we had to stop Jaden Booker. So, we piled everybody into the box and dared them to throw it."
Lely contained Booker for the most part, but he still gained 143 hard earned yards.
Lely (1-1) starts a three-game road trip next week when they travel to East Lee County (0-2). They'll then travel to Lake Wales and South Fort Myers. Palmetto Ridge (1-2) travels to North Port.
We've got a really good squad," Everage said. "We've got a really good team. They're great young men. They're young. We're trying to figure out how to win. I think tonight was a really big boost for them."  
---