---
As we watch government and its leadership work, we can't help but recognize that, for the most part, they are incapable of admitting they may have made a mistake. I don't care if it is on the world stage, at our national level, state, county or local. It appears to be among the most difficult words to come out of their mouths.
A simple "I think we goofed here" would be nice to hear once in a while. An expression of regret or admission of error would be a breath of fresh air.  It seems as though an admission such as this might go a long way toward helping people begin to regain some of the respect they once held for those who govern.
While I was in business, I would encourage, if not demand, that those who worked for me and with me always first and foremost give me the bad news regarding what we were dealing with. My standard response to them would always be, "I must have the truth. From there we can fix anything, but if I have poor information or you try sugarcoating the facts, I can't begin to fix the problem."
You see, starting out on a firm foundation of truth first will place us on a pathway to putting things right, rather than digging the hole deeper. I believe that goes back to my parents and how their generation thought. It is amazing how much smarter they would appear as all of us grew older ourselves.  I just wish they were here today so I could apologize to them. When we were young, most of us thought we had all the answers, which many times was the polar opposite of what they thought.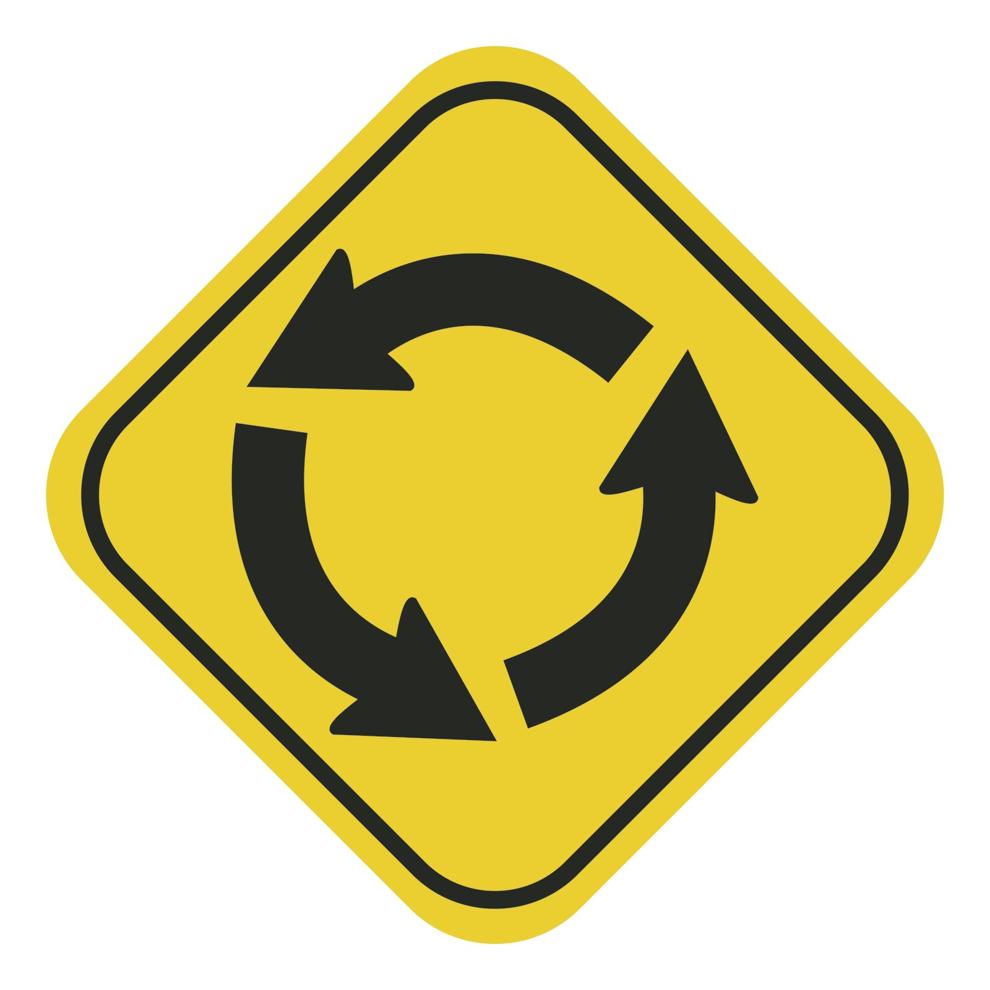 Such is the case with the infamous "roundabout" that was installed on Yellowbird Street on Marco Island as part of that recently completed project. The island is abuzz with considerable comments regarding the need for or the value of that engineered "albatross" that was installed as part of the roadway rebuild. That change order came as an answer to pressure brought by citizens regarding safety along that roadway.
Some citizens complained regarding heavy truck traffic. The heavier vehicles utilized the roadway as a way to circumvent having to stop three times at traffic lights on their way down Bald Eagle Drive.  Another issue concerned speeding vehicles down that same roadway.
The rebuild of Yellowbird, in my opinion, was the right thing to do because of aging infrastructure under the roadway and issues concerning the roadway itself. The rebuild had been on the horizon for a considerable amount of time. To have failed to address the aging utilities below the surface of the road would have been a travesty and postponing the work another three to five years would have been wrong and not cost effective.
The other question was the need to lower the pace of vehicular traffic along that thoroughfare, an issue which many residents on the island were seeking through their city council members. At least two of those members were steadfast champions to have something done, but unfortunately, may have erred in following the suggestion to utilize a "roundabout" to solve the problem. 
The design of the roundabout is ineffective and unsafe, and someone is going to be injured or worse.  It fails to address the problem and is confusing at best. When you review the installation, several issues become very evident.
The structure is within two-tenths of a mile from where vehicles turn off Collier Boulevard and onto Yellowbird. Once clearing the roundabout structure, vehicles have a one-mile-plus stretch where they can accelerate through a relatively heavily populated neighborhood with a number of children. An aerial view of that roadway resembles that of an aircraft carrier landing deck.
The roundabout is poorly designed and never should have been placed at that location. The city needs to have it removed immediately and possibly install a four-way stop in its place until such time as an effective "traffic dampening system" is installed along that entire stretch of roadway to ensure residents and children along Yellowbird and the motorists using it have a safe street.
Let's be clear. I am not calling for someone's head be placed on a pole, or that we blame anyone for this error. For once, I would hope we could deal with this issue without playing the blame game and, instead, deal rationally to solve the problem.
At the same time, the Marco Island Police Department needs to make a concerted effort to slow traffic along that roadway and enforce the load limitations along there to ensure large trucks adhere to the ordinance. That will not be accomplished by placing an empty surplus vehicle along that roadway.  
Marco Island has an opportunity to set an example of how to find a working solution to this issue in a positive and proactive manner. We therefore could set a wonderful example for others, instead of burying our heads in the sand and refusing to deal with the problem before a tragedy ensues. 
---