---
Automobiles and SUVs lined Trinidad Avenue as the parking lot at the Marco Island Charter Middle School was overflowing in preparation for the annual Promotion Ceremony for the 8th grade class on Friday evening, June 11.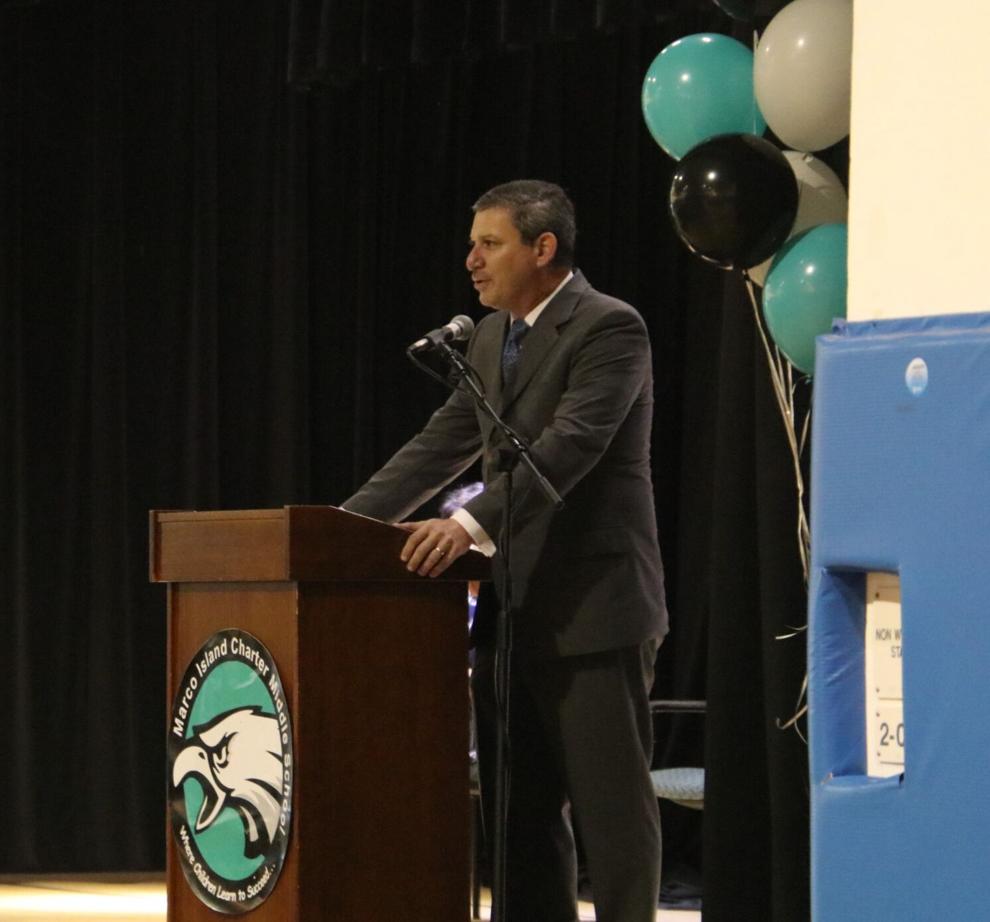 As they walked into the gymnasium, the school's accomplished jazz band entertained the proud and anxious family members who filled the gym's bleachers awaiting the familiar sounds of the Pomp and Circumstance Graduation March. That signature tune would announce the entrance of the 107 youngsters who were there to receive their graduation certificate and, in effect, the ticket to their high school years. 
Two familiar faces from past ceremonies were missing that evening - Tarik Ayasun, the longtime board president of the school and, of course, George Abounader, who served as the school's principal from his hiring in 1999 until his retirement in August of 2020 when he turned over the keys of the school to its new principal, Michele Wheeler. Ayasun retired earlier this spring after 18 years, turning over the gavel to the new board leader, David Lupo. The presence of both absent men could be felt in the gymnasium that evening due to their longtime dedication to the school.
David Lupo, the new President of the Marco Island Charter Middle School Board, welcomed staff, students, parents, family members and guests to the celebration of the Promotion Ceremony for the 8th grade students as they prepared to move on to the next chapter in their educational pursuits.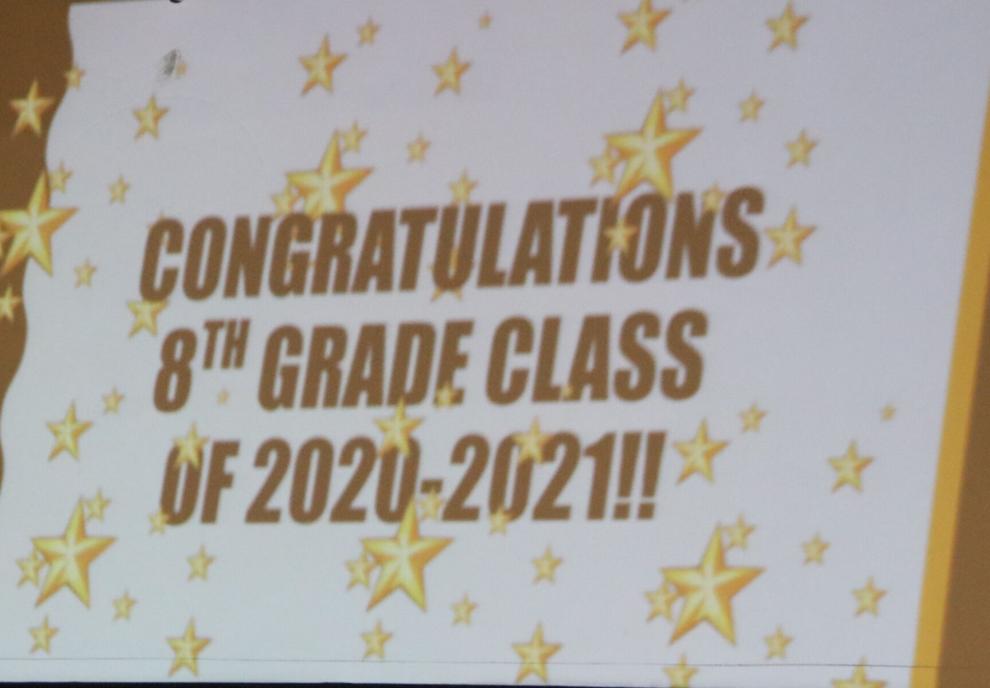 He was followed by Principal Michele Wheeler, who thanked her staff and the students for an outstanding year, even under continued challenging circumstances, and congratulated them all for a job well done.
Several different students took the stage to reflect on their memories of the last three years since entering the school, and their experiences there. They were chosen based on essays they had submitted to the school's staff, and they read those memories to those gathered that evening. Chosen for the honor were Jereslyn Andrade, Kacie Swanson, Mia Saad and Addy Shriveler.
Teachers Tim Tudor and Kathy Stefanides from the 8th grade team were chosen to call out students' names to come forward to receive their diplomas. The students would stride across the stage to the applause of classmates and attendees to receive their diplomas from school administrators then return to their seats.
At the conclusion of that process, Principal Wheeler requested that those proud 107 students pivot and face the audience. At that time, Principal Wheeler officially presented the Class of 2021 to family and friends, who broke into extended applause and shouts of joy.
It's now off to the 9th grade and, once again, being the newbies on campus for this group of officially minted "freshmen."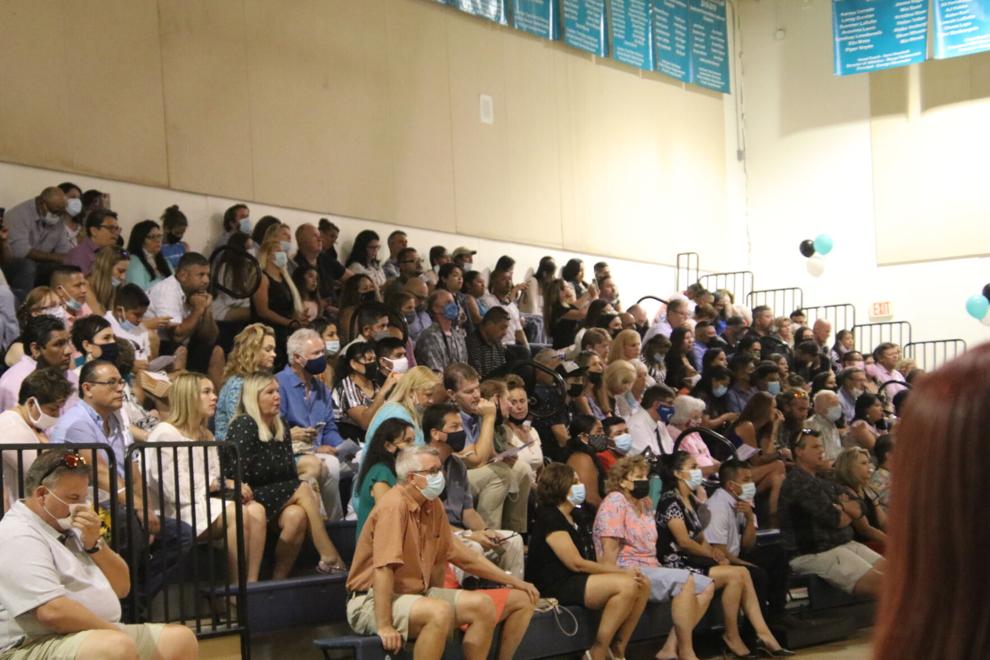 ---