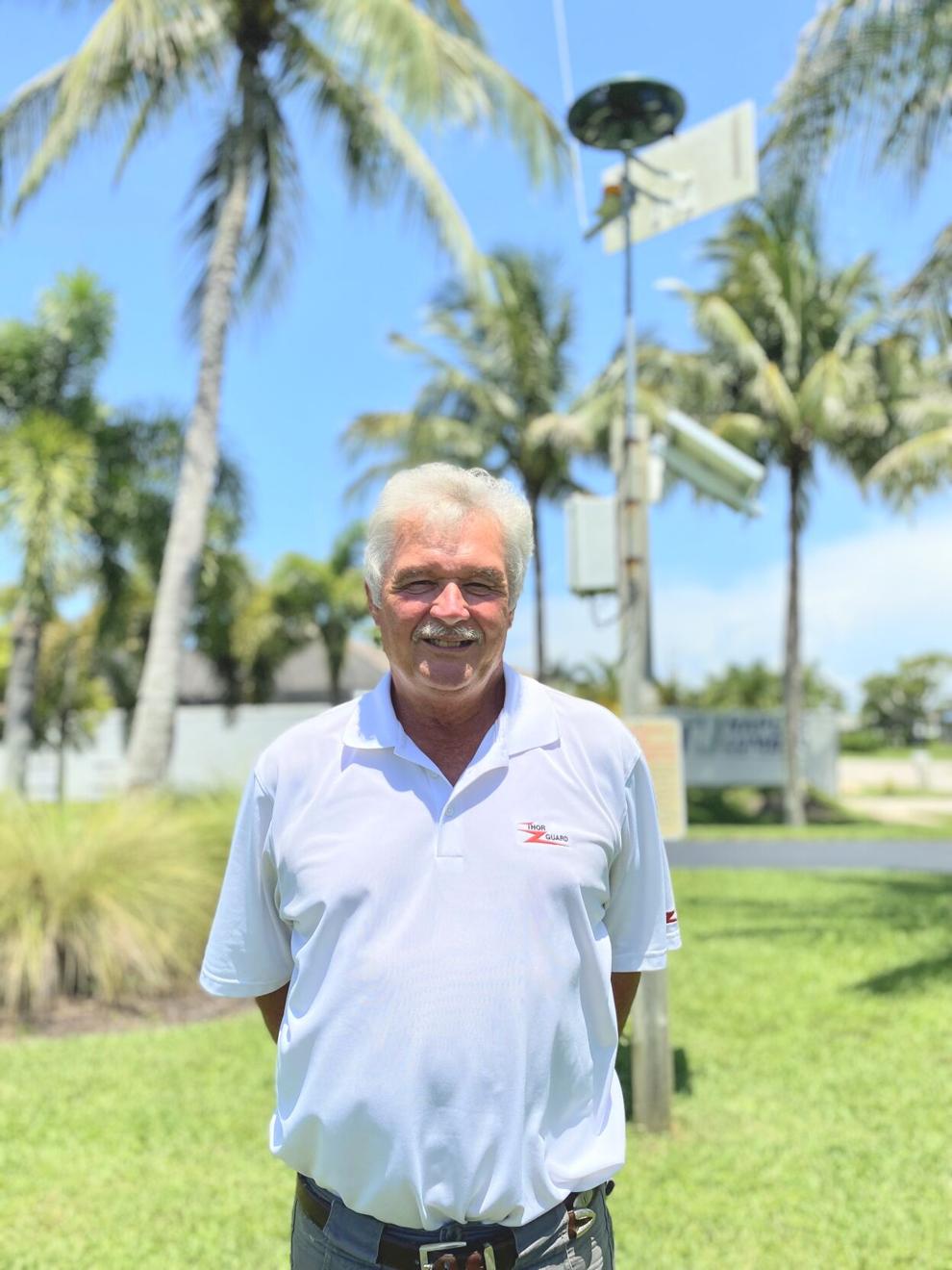 Georgia 17-year-old Walker Bethune, struck by lightning on Marco Beach on July 17, died on Wednesday, July 28. Bethune had been transported to a Miami hospital following the lightning strike.
Marco Islanders may be interested to know that the THOR GUARD lightning prediction system, used at nine locations on the island, performed as expected during the storm. In a sad turn of events, Bethune was struck by the last lightning strike of the storm.
Bob Dugan, president of THOR GUARD, lives on Marco Island. He was on the island when Bethune was struck. All nine THOR GUARD stations in operation on the Island, including locations at Mackle Park, Marco Island Academy, Tommie Barfield Elementary School, South Beach, Marriott's Crystal Shores Resort, Residents' Beach and Tigertail Beach were in red alert at the time of the lightning strike.
According to Dugan, Bethune was not at Residents' Beach, as was first reported by a local television station.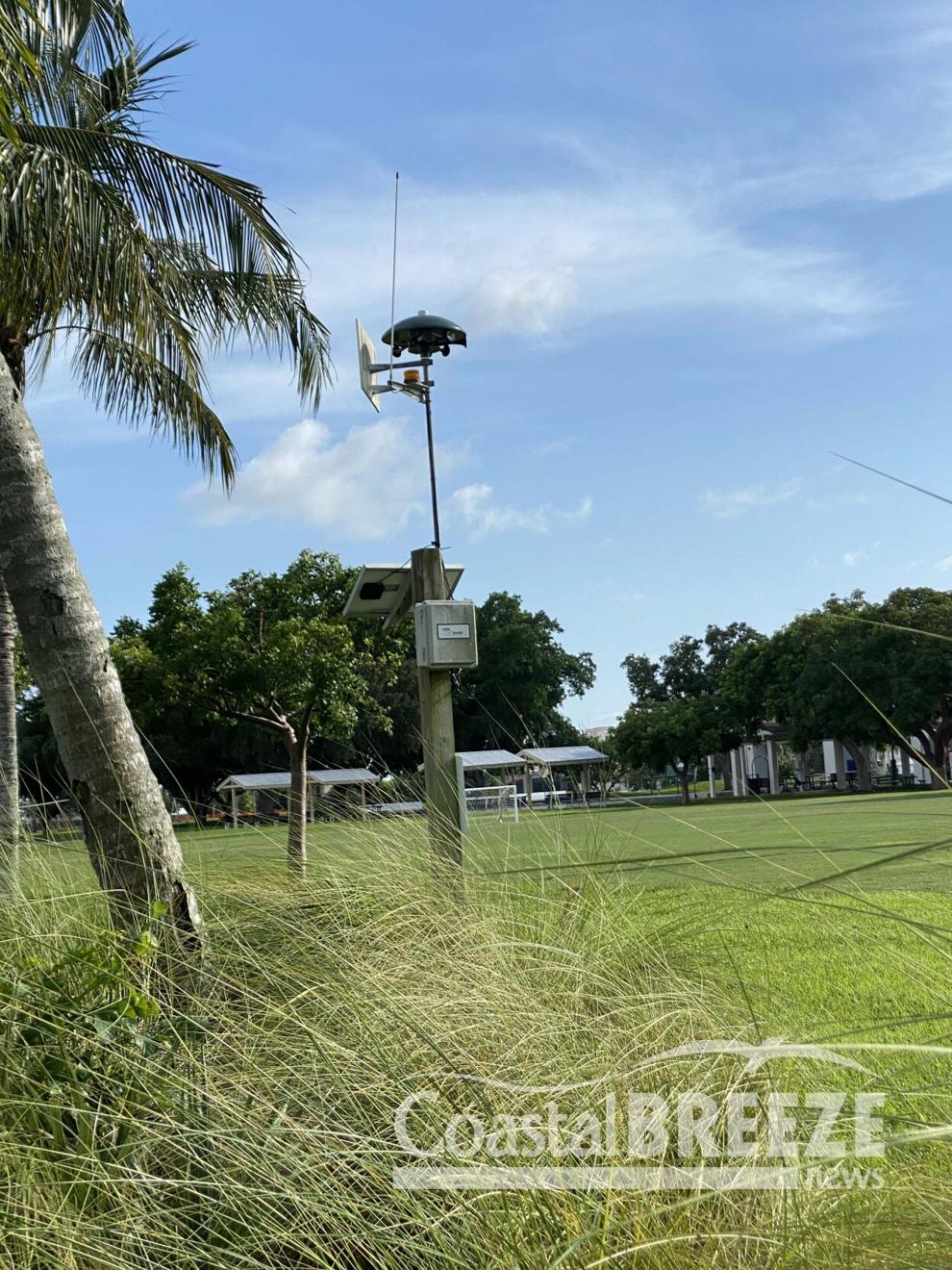 "One of the issues with the beach," Dugan said, "where he was located, he wasn't near Residents' beach. He was between Residents' Beach and Tigertail. He was in between two systems. Since the horns went off about 2:15 PM for the red alert, he probably didn't hear them, or his dad didn't hear them. They were in a location where they couldn't see the strobe lights from either location. They wouldn't know. We looked into the data for the city and for MICA (Marco Island Civic Association, operators of Residents' Beach). He was actually hit by the last strike of the storm. The storm cell itself was 10 to 15 miles offshore. The storm had passed."
Dugan said the lightning strike was very similar to the strike that hit a couple from South Carolina who were on the beach in Sanibel Island on July 24. The husband died on July 29. Dugan said the Sanibel storm was six to eight miles away.  
Dugan was monitoring the Marco storms on July 17.
"I was here on the island," Dugan said. "So, I knew what the storms were like. I think the problem is that it wasn't raining a lot. People get a false sense of security when it's not pouring. They think it's okay to go out. When it's raining, they don't go out because they don't want to get wet. It was tragic. The nine systems on the island were all in red alert. They all saw that strike coming back. They didn't clear out until that strike hit, then they all cleared out."
Dugan said the lightning strike raises questions about whether the police should be clearing the beach during red alerts.
"They used to go out and clear the beach," Dugan said. "There's some questions about whether they did that or not or whether they still do that or not."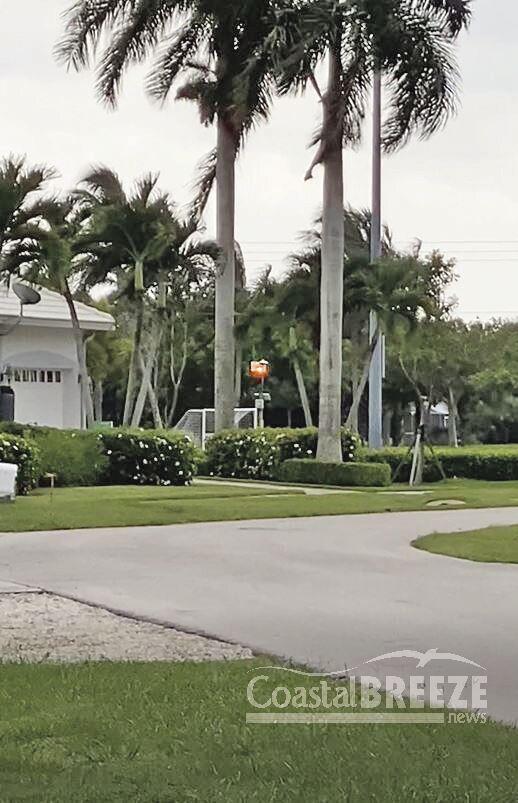 Dugan said that people get a false sense of complacency when they feel the storms have cleared out.
"Don't believe that if you're five, or six, or seven or 10, or 12 miles from the storm you're safe," Dugan said. "It's very similar to the strike that hit the people up in Sanibel. That storm was six to eight miles away."
"There's always a silver lining in this stuff," Dugan said. "Even though people consider these rogue strikes, or rare strikes, we just had three for three. That's not so rare. In fact, that's the other end of rare. When people come in from out of town to visit, everybody knows what lightning is. I guess they just don't realize how it works down here. Because you're much more likely to get hit down here by a storm that's somewhere else."
Dugan said the reason why you're more likely to be struck by lightning here is because of the size of our storm cells.
"Our storm cells down here are very small," Dugan said. "Even though a storm cell might cover all of Naples, it's small. And these storms don't normally come through in frontal waves like they do in the Midwest, where you have a storm cell that's typically 40 to 50 miles long. You can see them coming from a distance. Down here storms tend to form overhead so you can look at a storm from 15 miles away and it looks like it's just a little spot over there. So, everything away from it is blue sky. So, they figure the storm is there, nothing's going to happen here." 
When asked if he thinks signs explaining how the THOR GUARD systems works for unwitting visitors to the beach would be helpful, he agreed that there is often an unawareness of the system.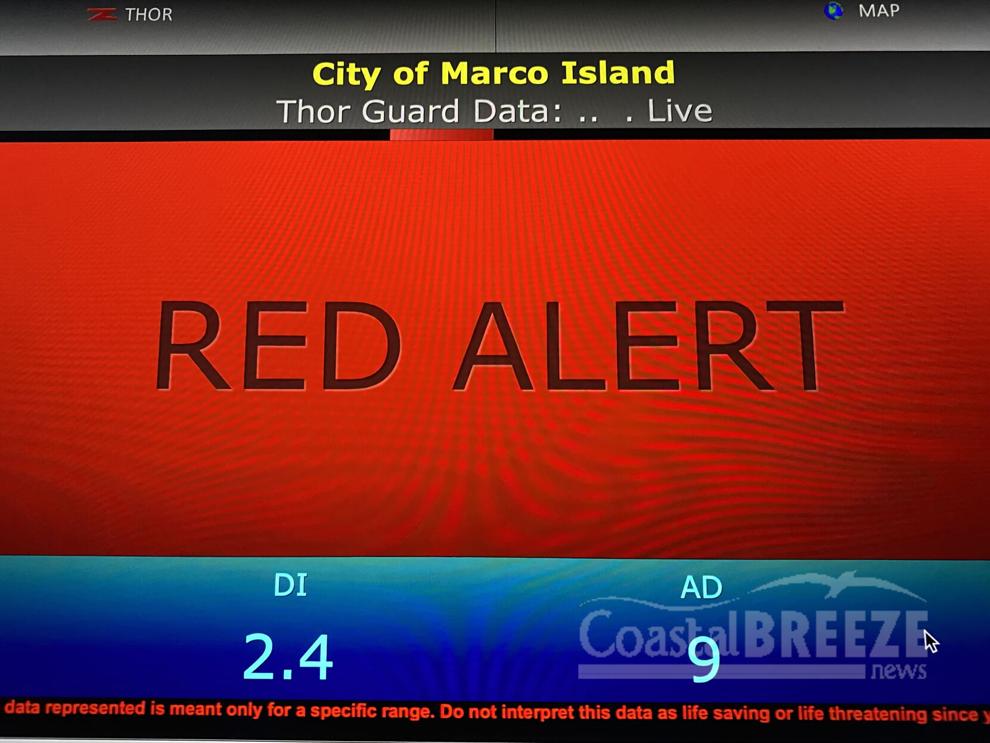 "A lot of them don't even know there's a system," Dugan said. "One of the things people don't do, which they could do, is when they go to the Marco Island Parks and Rec website, there's a whole write up in there on THOR GUARD and how to access the URL that you can get on your phone that shows you radar and also shows you what the actual lightning alert levels are at City Hall."
The URL for the City of Marco Island is marcoisland.thormobile8.net/tv/. The THOR GUARD system uses one long horn blast to indicate a red alert and three horn blasts to indicate all clear. There is also a strobe light that flashes during a red alert.