---
Dolphin Explorer LLC is the proprietor of the 10,000 Islands Dolphin Study Program which monitors the abundance, social behavior, travel range, daily habits, and genealogy of the local bottlenose dolphin population. The program has information dating back to 2006 and shares quarterly reports with many agencies both local and abroad.
The study continues….
I am sitting here, writing this article on Friday, October 15, 2021 just a few hours after our morning ecotour/dolphin study on board the Dolphin Explorer. Over the last four weeks, guests on our award-winning tour have had the opportunity to see six new baby dolphins in the waters of north Marco Island.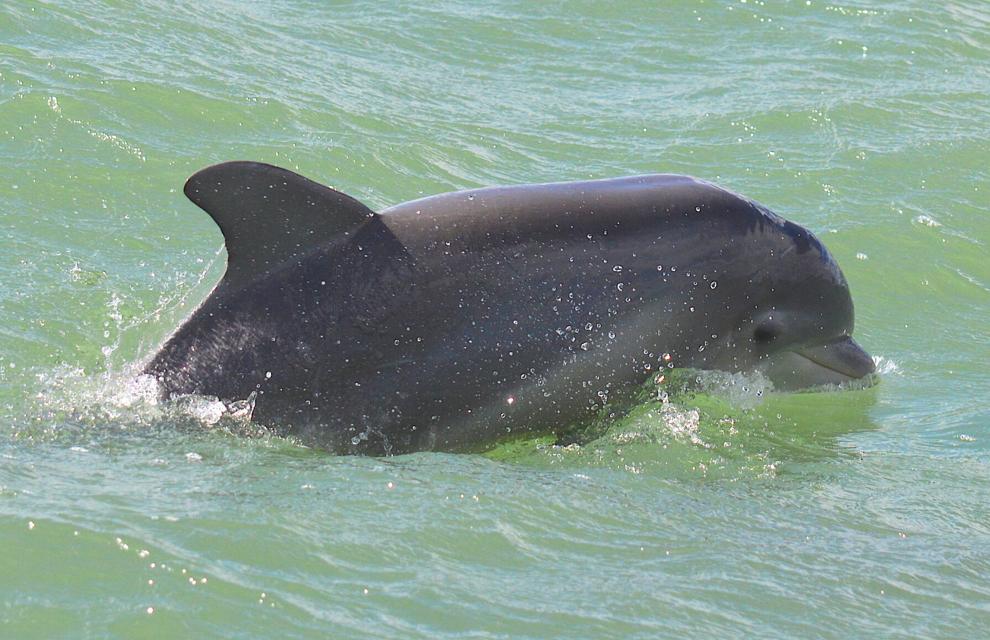 I shouldn't be, but I am constantly amazed at how these new calves arrive, like clockwork, at this time of year. Dolphins can be born at any time of the calendar year but, for some unique reason, the babies of north Marco Island tend to be seen for the first time around September and October, with a few minor variances. The timing will change up and down the coasts of Florida, which makes it even more perplexing to understand.
But the good news is that birthing season is in full swing right now!
We have moms that are seasoned veterans producing babies and at least one first time mother this year. The great news is that our study team expects to see a few more this fall!
On September 18, 2021 adult female Jing Jing was seen in Collier Creek with a new baby that was named CJ. This is Jing Jing's second known calf. She also has a four-year-old named Jordan doing well on its own.
---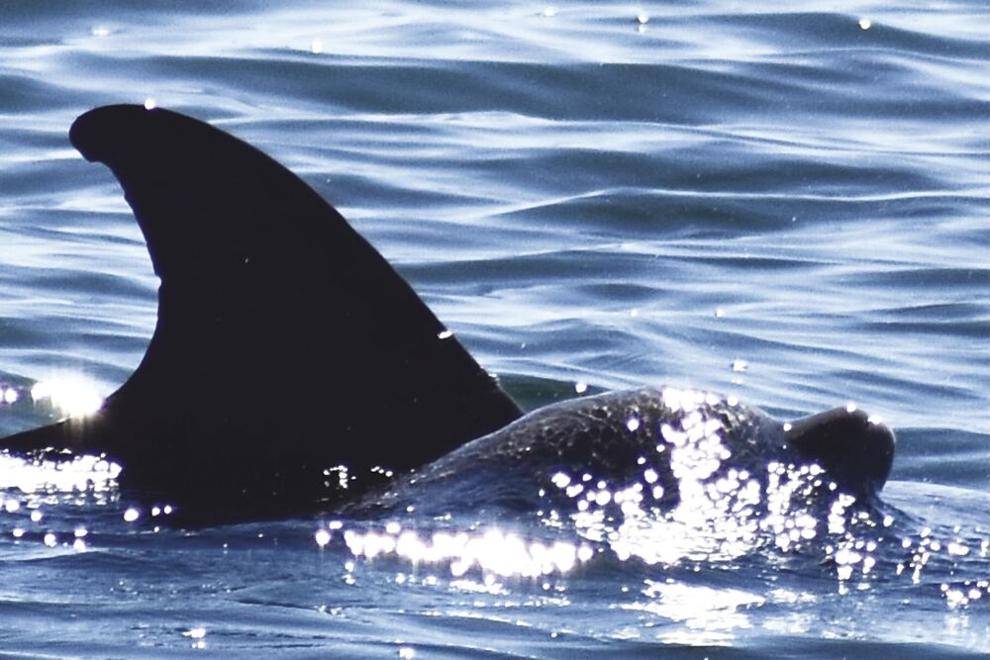 ---
A few days later, adult female Skipper showed up, also in Collier Creek, with a new calf that was named Fergie. Skipper survived a shark attack at a very young age, was rescued from a life-threatening fishing line entanglement at a year old and is the daughter of a very productive dolphin that has produced seven known calves. Because of her genealogy, Skipper could be a very important mother of many youngsters over the next few decades.
Next up was adult female Payton. Her three-year-old Marvel left her care recently, giving rise to the prospect that Payton was pregnant - she delivered a new calf shortly afterwards. Her baby is named Mary Sue.
In our travels to the east side of the Jolley Bridge, the team noticed another newborn that was named Fleetwood. The unique markings on the adult female's dorsal fin were not readily recognized. She is very possibly a female known to us, with new marks, so the team will continue to search its files to positively identify this mother.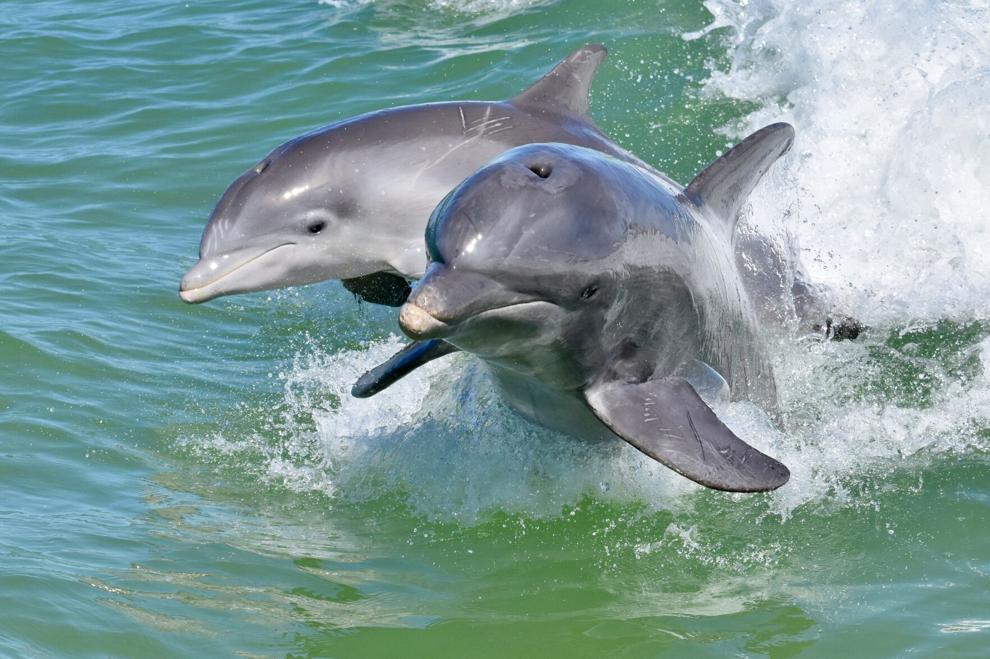 During the week of October 10, 2021 adult female Darwina was seen in the Marco River, across from Rose Marina, with a new calf by her side. This baby was named Jersey. Darwina's three-year-old, Ginger, is now out on its own, having skillfully learned all that it needs to survive from mom.
On the morning of October 15, 2021 where Big Marco Pass meets the Gulf of Mexico, our female Cosmo popped up with a new calf that was named Dakota. Cosmo is a seasoned veteran as well, having produced several young in the past decade.
Who's next? There are several females that certainly fit the profile to give birth this Fall. Jing Jing's mom Sydney, already a two-time grandmother, appears very pregnant and could produce another young one this year. Female Sparky's four-year-old calf Porkchop has left mom's care, suggesting that Sparky may be pregnant.
There are a few more that certainly fit the profile to have a newborn.
There may also be a surprise or two in store for our team to discover as well. Who's next? Stay tuned for updates or join us on our Facebook page, The Dolphin Explorer Marco Island, for immediate news! See you in the nursery!
Bob is the Lead Naturalist for the dolphin survey team on board the Dolphin Explorer. He is a two-time award-winning columnist for Coastal Breeze News, the author of two books and a prominent speaker at South Florida venues. You can reach him at dolphin-study.com or dolphinsofmarco@gmail.com. Bob loves his wife very much!
---