---
Excitement radiated from little girls and mothers as they arrived, parked, and flocked inside, anxiously awaiting the fun that was mere minutes away. They were there, on the second floor of a South Collier Boulevard building, to take part in what was the second day of classes at Mermaid Tails Dance. 
Marco Island's newest dance studio opened October 4, 2021, operating from dual studios located above Sunshine Booksellers. The school offers instruction for children ages three and above in ballet, jazz, tap, hip hop, cheer-dance, and musical theater, as well as 'mommy and me' classes. 
The owner is Kristin Croscenco, who relocated to the island from Broward County with her husband Danilo and their four pre-adolescent children in 2020. After the move, the couple's five-year-old daughter, Kora, who'd been dancing for about six months, began attending a now-closed dance school on Marco. 
"Then COVID hit and a couple months later it closed down and there was no dance on the island for the last year," she said. "We were driving to Naples for gymnastics or driving an hour for any type of activities for the girls. With rush hour, it was just crazy." 
Eventually, she experienced the spark of inspiration that led to Mermaid Tails' creation. 
"I'm kind of an entrepreneur," said Croscenco, the owner of Utecht Insurance Underwriters. "I was like, 'You know what? I can do this. I don't know much about dance, but I know how to run a business.'"
After consulting with other dance-mothers on the island, as well as some friends, Croscenco received the validation she needed to move forward with opening the dance school. "There was overwhelming positive reinforcement," she said. "They were like, 'Please do it. Please do it. This is so needed.'"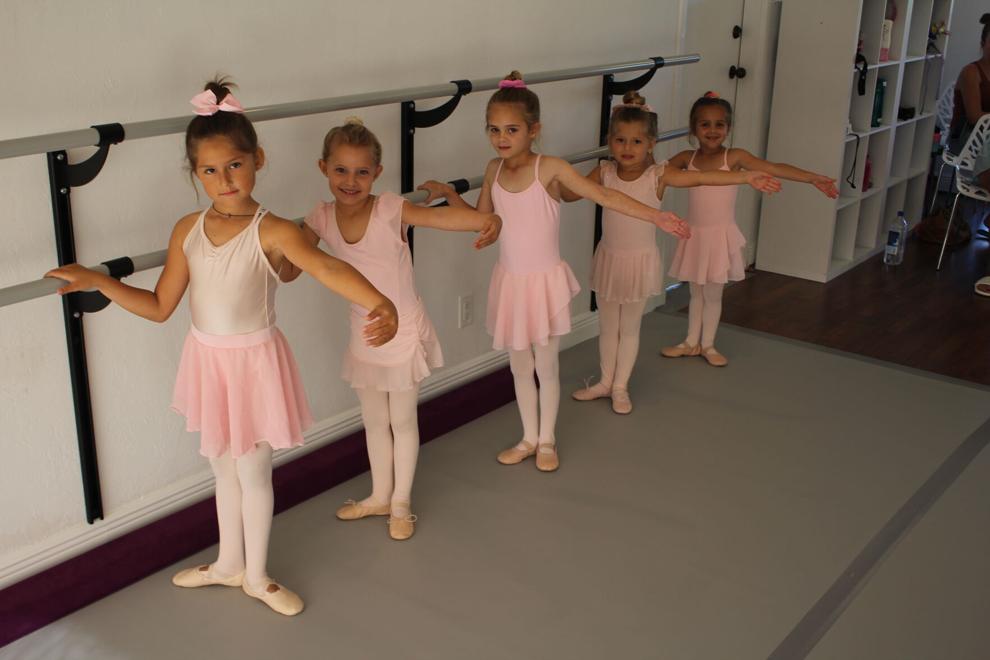 She said 91 girls, between the ages of two and 14, have already enrolled in classes. 
Instructing them are teachers who have more than 40 years of combined experience in dance: Sarah Friertag, Sarah Blevins, and Lindsay Skender. Collette Combs and Somer Cache, of Marco Island Academy's cheerleading squad, are assisting with the dance-cheer class. 
Croscenco also has a dance background, taking part in ballet and jazz until around the age of 10, when her attention shifted to soccer and horseback riding, a pursuit she's continued into adulthood. That experience with dancing led her to want the same thing for her daughters and other children. 
Aside from 11-month-old Lexi, all the Croscenco children are taking part in Mermaid Tails programs. Logan, three years old, is taking part in the mommy and me class and Kaden, age seven, is participating in the strength and flexibility class. 
Regarding the future, the school's dancers will be taking part in the annual Marco Island Christmas Tree Lighting event, set for December 4, 2021 at Mackle Community Park. A spring recital is also planned, as is the eventual addition of adult classes. As for today, Croscenco couldn't be happier with the way things have begun. 
"It feels great," she said. "It's been a process to get here. There've been a couple sleepless nights. I've got a young baby, so it's been trying to juggle that and dealing with the logistics of starting a business. But this week has been great and the girls are so adorable, they're so excited and the energy has been very positive."
Mermaid Tails Dance is located at 683 South Collier Boulevard, Suites A and B, above Sunshine Booksellers. For more information, visit mermaidtailsdance.com or call 239-399-0551.
---