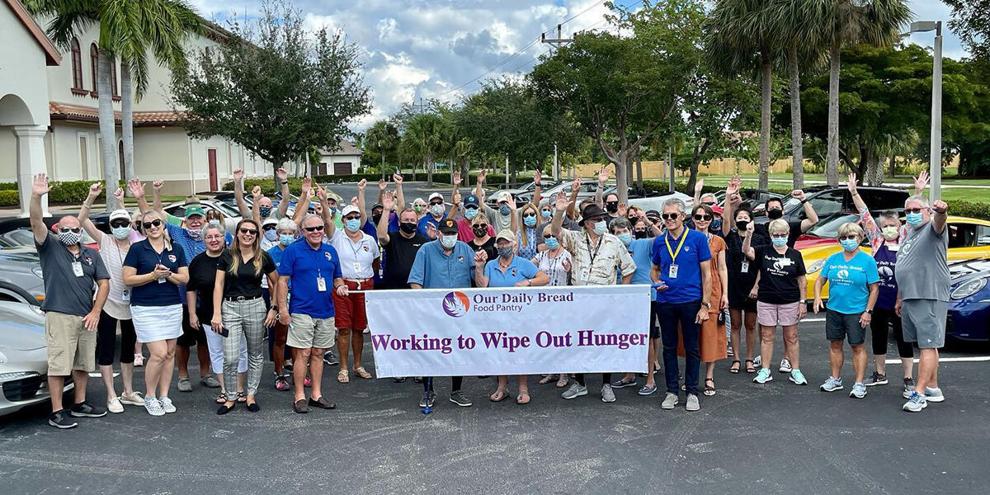 ---
The Porsche Naples Dealership and Paradise Gruppe Porsche Club once again partnered with Marco's Our Daily Bread Food Pantry (ODBFP) for a November food drive to help wipe out hunger in Collier County.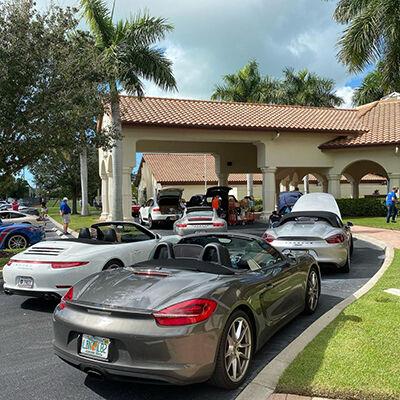 On Saturday, November 14th, the Food Pantry located on Winterberry Drive, once again welcomed a procession of 20+ cars from members of the Porsche Club and their drivers with their trunks and frunks (front trunk) filled with food donations. Members of the Porsche Club also had been dropping off donated food to the Porsche dealership at Davis Boulevard in Naples for the November food drive since the beginning of October. The dealership also posted a list at the showroom of critical needs list from the Food Pantry and was the starting point of the caravan of Porsche cars that drove to Marco Island to deliver the collected food items. 
Owner and Manager of Porsche Naples Dan Kao has been a very enthusiastic supporter. In mid-May, Dan offered his dealership to be the collection point for the food drive in partnership with Paradise Gruppe Porsche Club, which is the local club for Porsche enthusiasts in Collier County. The May event was so very successful that a November event was planned by the Porsche Club 
In early October, to promote the November food drive to its club members and to kick off the campaign, the Porsche Club invited their members to display their classic cars in front of the dealership for the afternoon.
---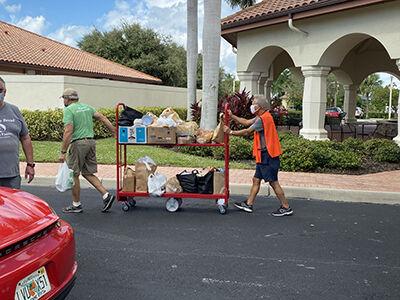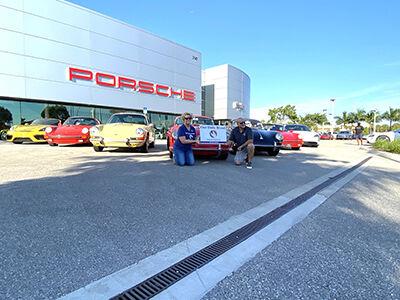 ---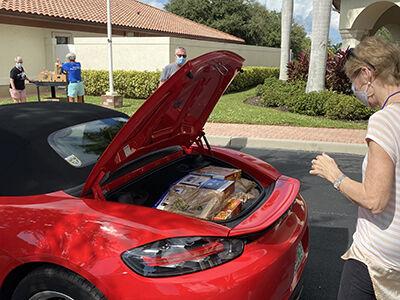 According to Becky Grafer-Harle, Porsche Club Communication's Chair, the October line up of classic Porsches brought by owners included the following:  
Yellow – 2020 Porsche 718 Spyder owned by Porsche Naples

 

Red – 1986 Porsche 911 Targa owned by Jay Early

 

Champagne Yellow 1968 – Porsche 912 Owned by John 

Lautemann

 

Red – 1963 Porsche 356 Cabrio owned by Mark & Susan Lowers

 

Black – 1964 Porsche 356 Coupe Owned by Mike Davis

 

Red – 1989 Porsche Speedster owned by Elly & Hendrik 

Bloksma

 

White – 2020 Porsche 

Taycan

4S owned by Porsche Naples
---
Liz Pecora, Director of Development and Communications for the Food Pantry, is very thankful to all the members of the Porsche group who made donations and the drivers who drove to Marco to make the delivery. Liz also added that the need for food continues to grow and the number of individuals the Pantry now serves is up 500% from a year ago. The COVID-19 shutdown has resulted in income loss for many Collier County residents. 
Would you like a way to make donations that won't cost you a cent? It's easy with Amazon Smile. Once you set it up, a portion of every purchase you make on Amazon goes to Our Daily Bread Food Pantry. Check out the following website for information, and one-time setup instructions: smile.amazon.com. 
Our Daily Bread Food Pantry is an all-volunteer organization with more than 500 volunteers lending their skills and expertise to serve the community. The Pantry is open to guests without an appointment on Saturday between 9 AM – 12 PM. They are also available by Appointments Only, Monday, Wednesday and Friday from 10 AM to 12 PM, and Tuesdays and Thursdays from 4 PM to 6 PM. Please call Our Daily Bread Food Pantry's main telephone at 239-259-5188. To learn more about the ODBFP, please visit their website at www.ourdailybreadfoodpantry.com. 
---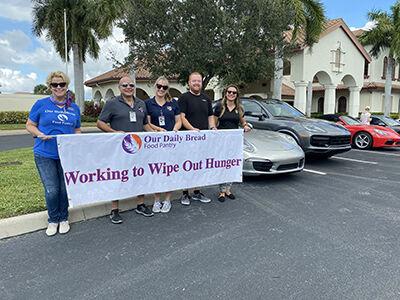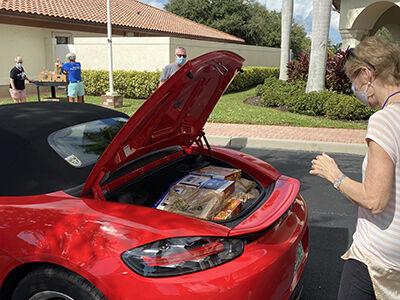 ---