For the second time in just over two weeks, a ceremonial start to but another new capital project was celebrated here on Marco Island. On Tuesday, September 7, councilors, city staff, fire-rescue personnel and other guests attended the start of the project, which will see the demolition of Fire Station 50, which presently serves as the city's fire headquarters, to build a FEMA/Hurricane compliant replacement for the existing 28-year-old structure.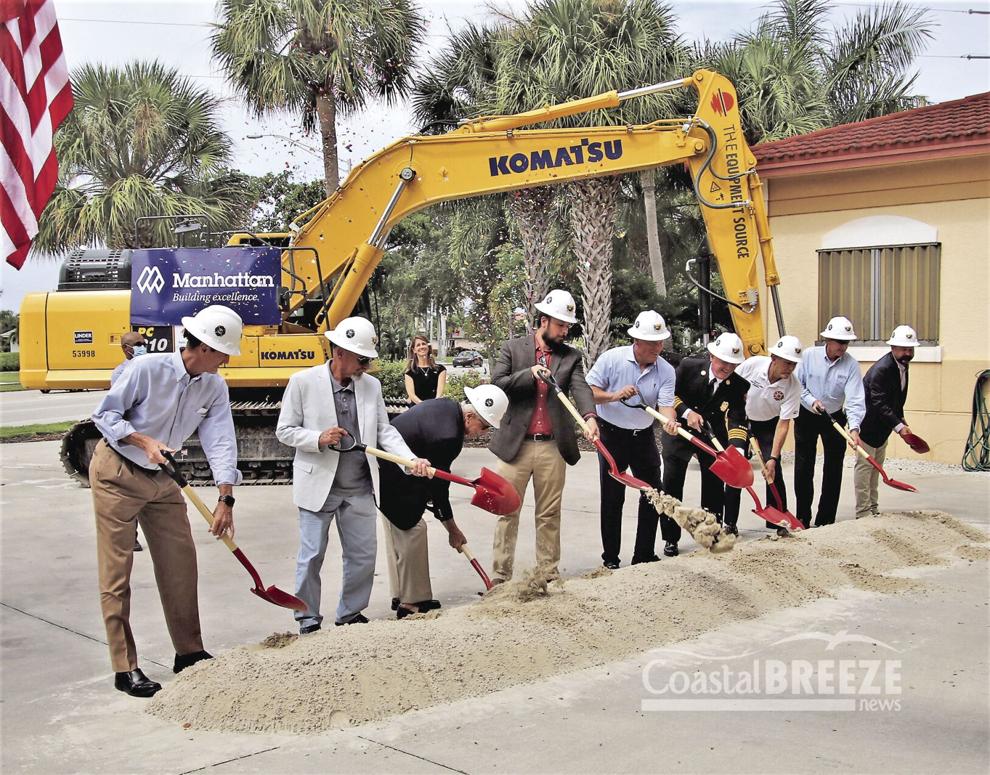 Since the early '90s, when the present-day structure was built, numerous changes have been made to the Florida Building Codes and construction standards to make buildings more resilient to hurricanes.    FEMA also has adopted new flood zone standards. The present building fails to meet those standards and would not have been eligible for any FEMA funding.
This marked the second venture in which the city deviated from its normal "design-build" method of delivering a project such as this. Instead, the city adopted a Construction Manager at Risk (CMAR) process, versus its normal procedure of Design, Bid and Build. The CMAR process involves the Construction Manager guaranteeing that the project does not exceed the Guaranteed Maximum Price (GMP).  When the decision was made to proceed in this manner on both the Veterans' Community Park Project and the new Fire Station 50 Project, former Council Chairman Erik Brechnitz voiced strong concerns regarding the process.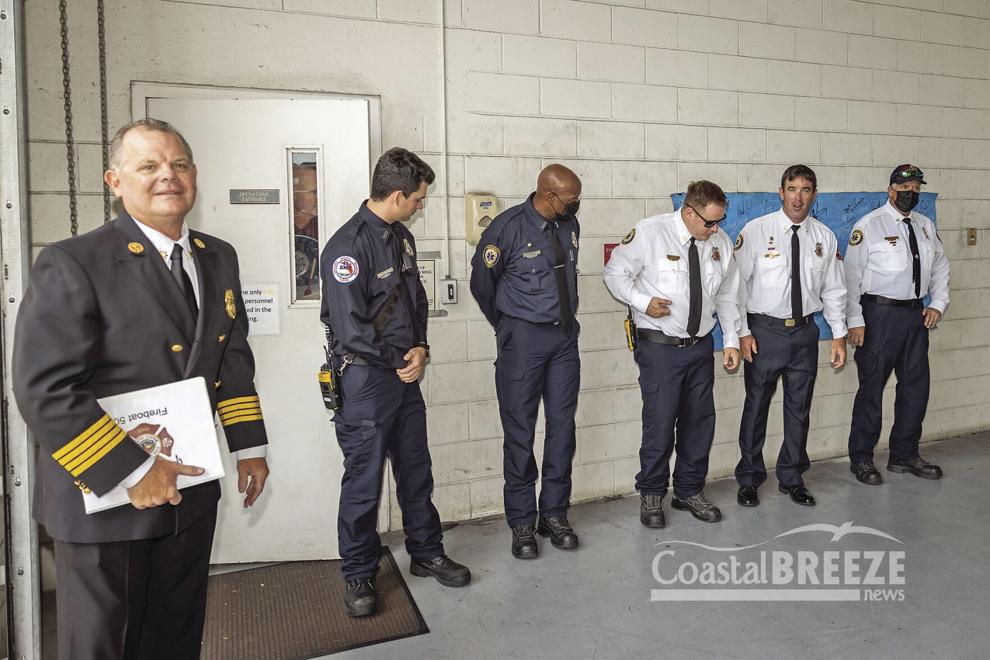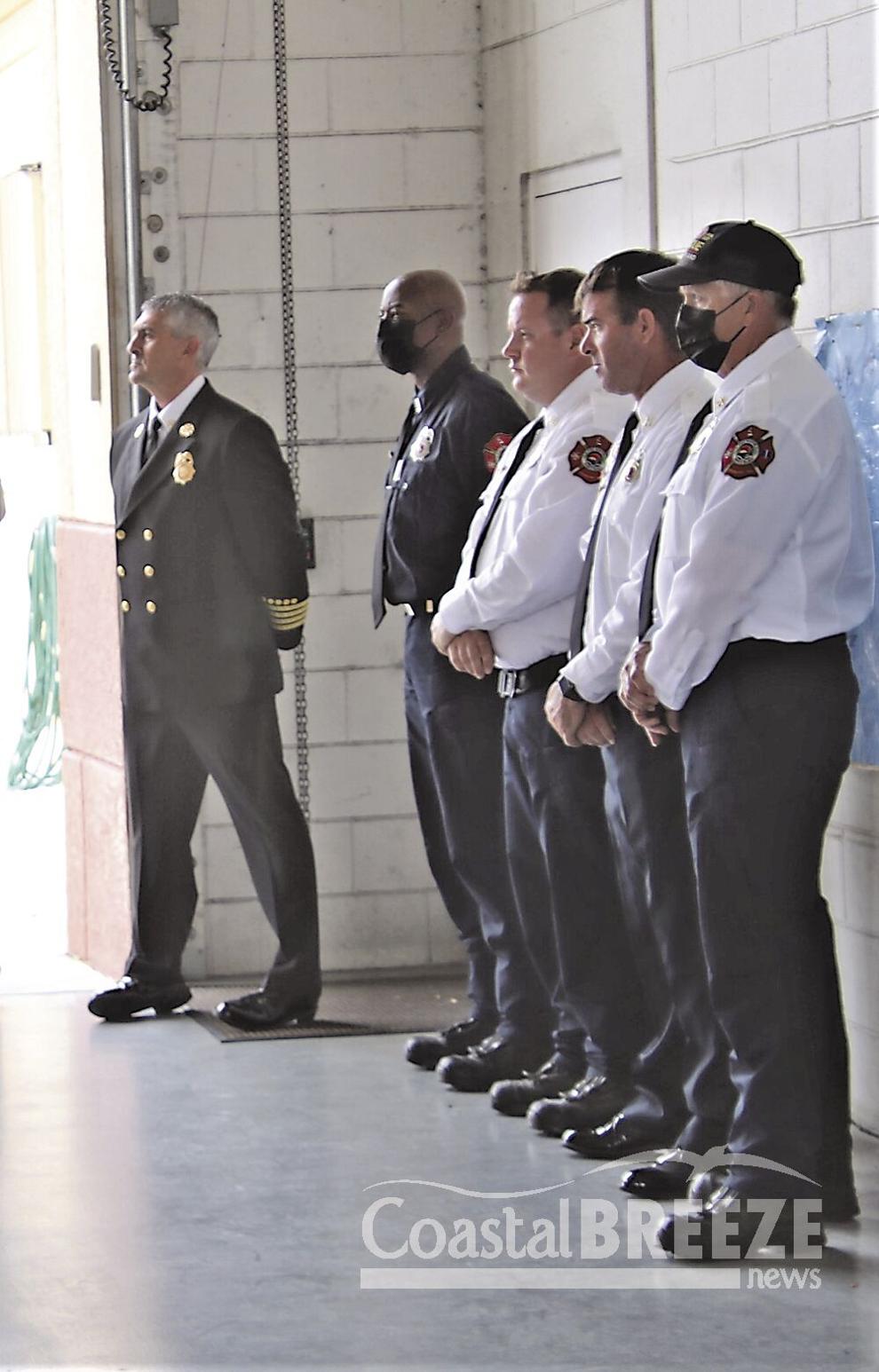 As a run up to this project, City Manager Michael McNees proposed purchasing the Medical Arts Building adjacent to the city's campus that includes city hall, the police headquarters building and the site of the present fire headquarters. McNees's rationale for making the purchase encompassed the need to provide temporary quarters for the next year for fire department staff, as well as eventual increased office space to meet the needs of other city staff members, once the work has been completed on the new fire headquarters building.
Manhattan Construction, as well as being the successful bidder on the Veterans' Community Park Project, was also the successful bidder on the Station 50 Headquarters Project. When completed, the new Station 50 Headquarters will house an Emergency Operations Center for the city, as well as gas and diesel fuel storage to allow for refueling of city equipment, which was an issue in the aftermath of Hurricane Irma in 2017, and in previous storms.
A construction timeline of approximately 12 months is anticipated for completion of the project.