Over the last five years, considerable discussions have been held regarding development of an assisted living facility (ALF) on Marco Island. The ALF project is slowly, but surely, edging towards becoming reality. The next step in the process will come during the Marco Island Planning Board Meeting on November 5, when petitioners and staff present an initial site development plan along with the official request for a subdivision of the property to accommodate the construction. The property subdivision would allow for a portion of the property owned by NCH to be dedicated for the new ALF, along with the creation of a passive community park.
Walt Chancey, Senior Managing Partner of Chancey Design Partnership of Tampa, first dipped his toe into the turbulent waters of Marco Island bureaucracy in November 2016. Chancey learned that the small, conservative island just south of Naples proved to be a more difficult sell than most of the other communities he had dealt with in the past. But his persistence, together with contributions of city staff, island leaders and citizens, may well have provided the recipe for a successful outcome.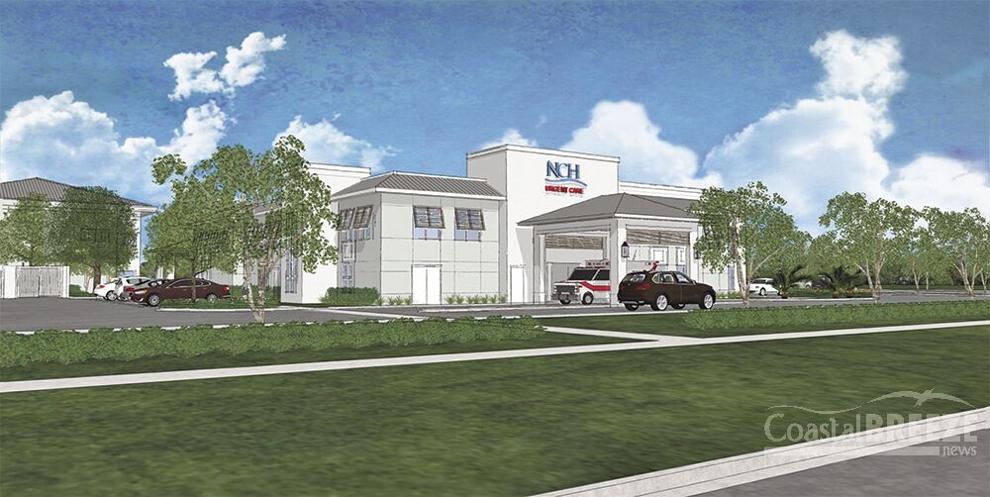 The lengthy process to establish an ALF will result in another beneficiary: the city. Residents and visitors will ultimately benefit from NCH reinvesting funds from the property sale back into the community. The not-for-profit corporation has now committed to a $16.1 million investment in the construction of a new, state-of-the-art Urgent Care Facility on its remaining property, according to City Councilor Erik Brechnitz. As part of that project, NCH will update the adjoining medical arts building, which houses the NCH Rehab Facility, physicians' suites and other offices. The new Urgent Care Facility will be a two-story structure that will also house much-needed healthcare services, such as radiology. The present NCH facility has been in service for over 30 years. 
As discussions regarding the proposed ALF began, then-Council Chair Erik Brechnitz reached out to NCH management to ensure that they would be receptive to reinvesting in the improvements, which he felt would be required in order to serve Marco's growing community.
"The NCH Management team and their board have been committed to providing our community with top-tier level of services since their arrival here," said Brechnitz, who complimented NCH for their vision and commitment.
When the construction of the new 25,000-square-foot Urgent Care Facility is completed, the older structure will be razed. NCH will assemble a package to present to city staff for an initial review.  Once finalized, NCH will seek approval of both the Planning Board and the City Council.
"This is really quite an accomplishment for our community and its residents," added Brechnitz.