---
The much-anticipated opening of the new Publix on San Marco Road was attended by about 35 devotees, who lined up at 6:30 AM. to observe the official ribbon cutting ceremonies.
One excited patron excitedly informed her friend by cell phone, "I'm second in line!" Once inside another customer phoned a friend to tell them that her friend was the first customer to enter the store. When asked what he bought, she said, "He didn't buy anything."
"It's always nice when you open a brand-new location and you have a lot of people standing in line outside waiting to see the store," said Brian West, community relations manager for Publix. There was a little excitement in the air this morning."
"This store here on Marco Island is store number 1,283," West said. "There's more than 800 Publix stores in the state of Florida alone. We're also in six other states."
West said the Marco store is their latest prototype.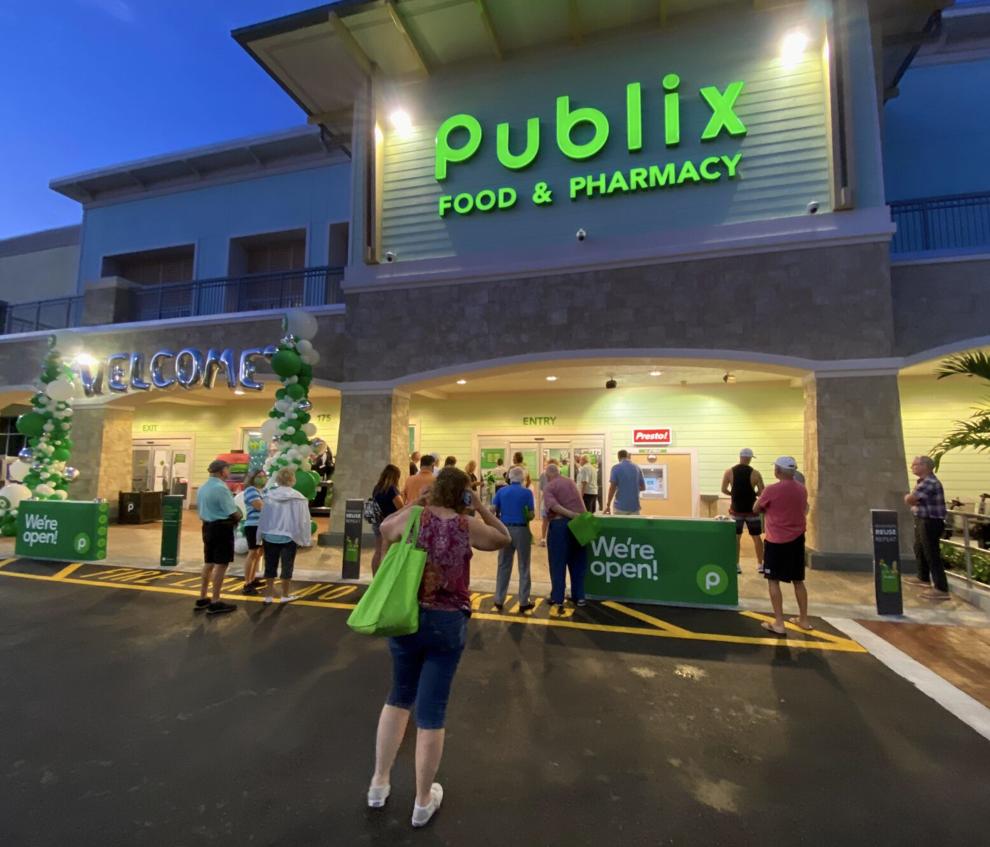 "We have several different prototypes," West said. "This is one of our latest prototypes. This one features the deli right out on the sales floor. As our customers approach the deli, anybody that they see working there is 100 percent customer-facing. Which is a little bit different than when you go into a store where the deli is against the wall. You might see somebody come from behind the wall every now and then and do something. Well, they're doing production work behind the wall - they're filling online orders, they're making platters. In this setting you don't see that. In this setting, everybody is 100 percent customer-focused."
West set the new deli and bakery configurations are cutting edge for Publix.
"It's our latest iteration," he said. "The thing that the customer is going to notice is the deli set up. And the bakery is in the back corner of the store. Those are the biggest things the customer is going to notice. But the store also features a number of other items as well. There's a complete grab-n-go section along the wall so you can find freshly made sandwiches and salads. The customers can just grab something and run, and they have a complete meal. They don't have to spend a lot of time in the store."
He said the new deli arrangement should eliminate confusion for folks who line up for their popular sub sandwiches.
"You'll notice this line is for subs," West said, gesturing toward a cordoned off area. "You eliminate some of the confusion. So that helps efficiency."
Another feature of the new store is a balcony where customers can enjoy their deli selection in a comfortable area above the shopping floor. There is an elevator and a wide stairwell that leads to the plush dining area with tables, chairs and couches.
"They just have a brand-new environment," West said, "We try to offer that clean, pleasant shopping experience for our customers."
The familiar Publix scale was not immediately noticeable.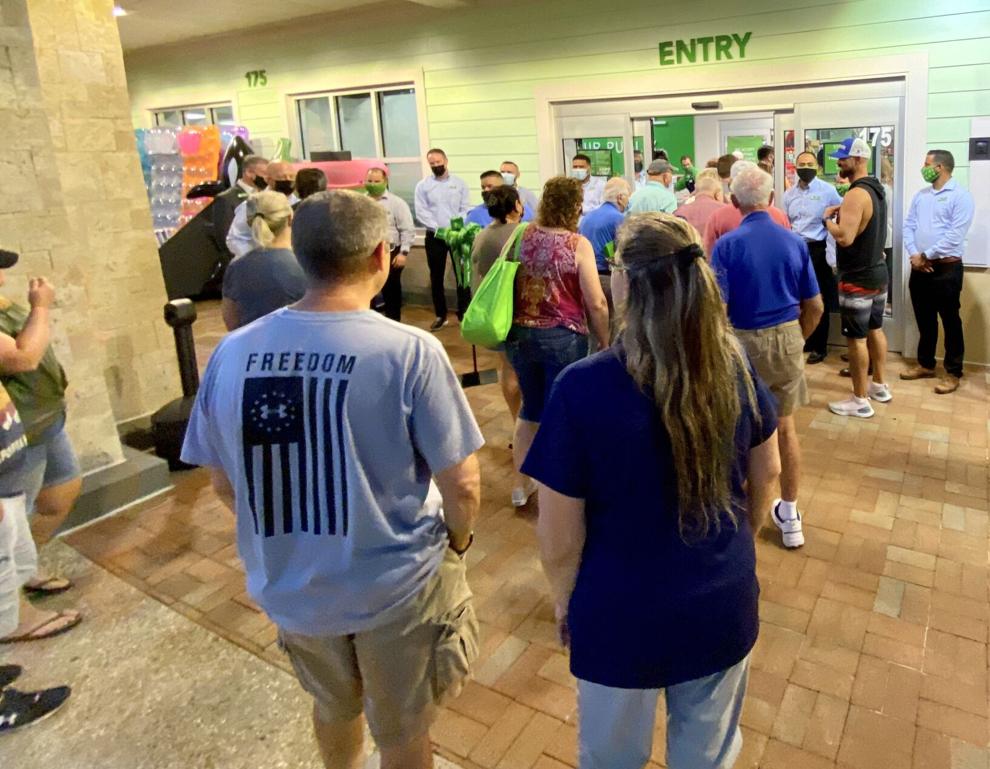 "I don't see one," West said, "but it doesn't mean we don't have one."
The scales are a tradition that was started by founder George Jenkins, affectionately known as Mr. George. Jenkins passed in 1996.
"We provide scales when we can," West said. "The problem is that Toledo doesn't produce those scales any longer. What we've done for the past several years is when we close a store, if they have a scale, we salvage it and rebuild it. And put it back into another store."
"The original scale was actually introduced in 1940 in Winter Haven, Florida," West said. "The rationale at the time was that a lot of retailers offered scales to their customers to weigh themselves, but they had to pay for it. Back in those days it wasn't common to have a scale in your house. But Mr. George was smart about it - he took the coin mechanism off of it to make it free. He put it at the back of the store, so the customer had to walk to the back of the store to use it. We still have that original scale in our offices in Lakeland. So having "people-weighers – scales - in our stores has been a tradition ever since."
---