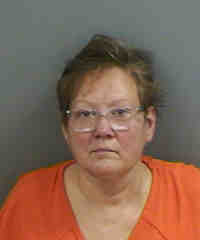 On August 31, 2021, Dwain Naftal was on a service call for a disabled vehicle on State Route 951 near the intersection of Isle of Capri Road when he was fatally struck by another driver. Naftal's death left the greater Marco Island community in shock.
Speculation about the accident's cause were put to rest with an announcement of charges filed against the driver of the vehicle that struck Naftal.
On Thursday, November 18, Patricia Hofferberth, 58, of Kissimmee, Florida was arrested on DUI Vehicular Homicide charges, as well as DUI Property Damage charges following an investigation by the Florida Highway Patrol.
For 35 years, Dwain Naftal, known as the "roadside angel," came to the aid of innumerable Marco Island area residents and visitors, often going above and beyond the call for assistance. 
Coastal Breeze News will be providing updates to this story on our website (coastalbreezenews.com) and Facebook page as more information becomes available.