---
Hard-hit financially by the 2020 Covid restrictions on small businesses, concierge travel agent and wedding planner Michelle Thurston was recently blindsided by being flung into the uncertainty of a breast cancer diagnosis.
On top of that, the diagnosis ironically came right in the middle of October, and around Michelle's 57th birthday.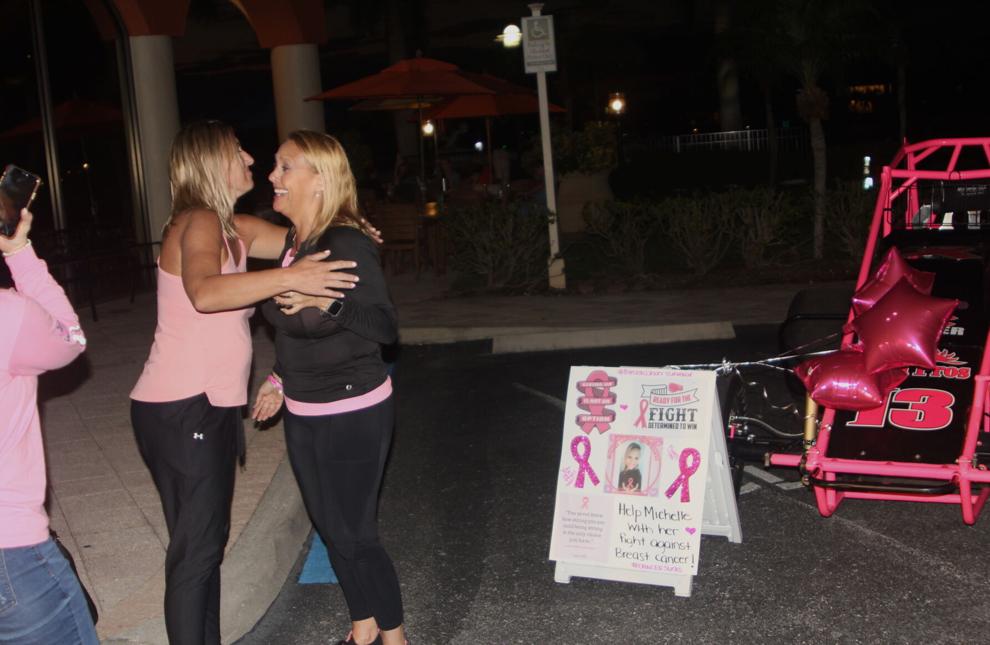 Add to all that a bout earlier this year with Covid that required her to be hospitalized, and nobody could deny the patch she's going through - and has been through - is about as rough as it gets.
But, the concierge travel agent, wedding planner, SCUBA diver, pickleball player, health food enthusiast as well as vivacious "people person" formerly from Marco is neither in denial nor absorbed in self-pity.
"It's a hurdle," said Michelle during a recent fundraiser held for her at Mango's Dockside Bistro. "It's a bump in the road. Some people look at it as a high jump, but I'm trying to find positivity."
"I've talked to some amazing people in a short time," she said. "There's a passion in the people who have gone through this and wear the pink banner for life."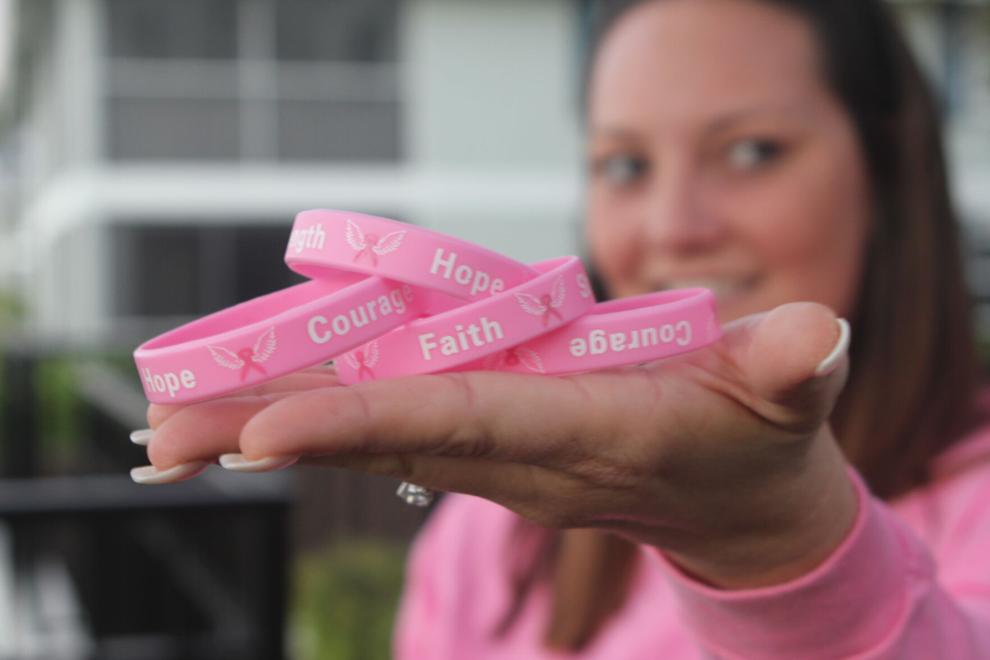 One of those people is Lauren Ross of Mango's, a breast cancer survivor whose long-time friend Danielle Webb and her fiancé Chaz Hambling raise funds for women in similar health and financial predicaments.
They do so by taking a signature pink racing "sprint car" to attract attention at various fundraising venues upon request.
"With Lauren a part of our family (her mom and Danielle's mom are sisters)," said Chaz, "we asked her if she knew anyone locally in need - and she gave us Michelle's name."
Chaz races the sprint cars under the auspices of Charlie Norman Motorsports and his own company, SW Pool Pros out of Fort Myers.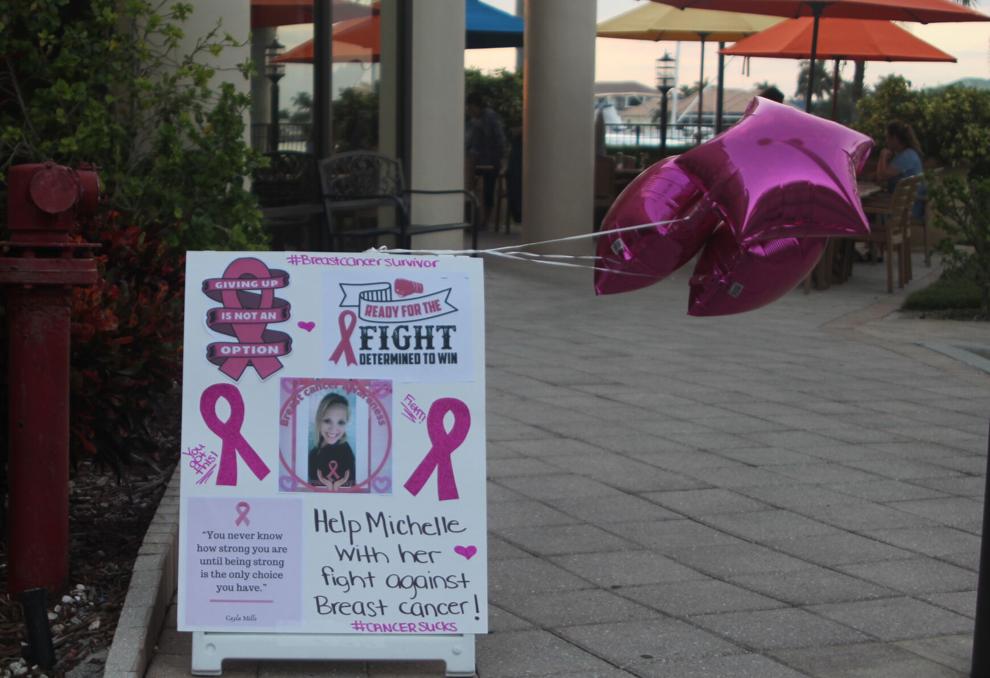 "The car is basically a catalyst for raising funds," said Chaz, adding that the Mango's evening yielded just under $1,000 to help Michelle with expenses. This could be boosted further because race winnings are also earmarked for nominated recipients like Michelle.
At the Mango's gathering, Michelle encouraged women never to miss their annual mammograms.
"Do it," she said, showing just a touch of emotion for the first time that evening.
Danielle said it's planned to place a collection box for Michelle at Mango's, and that well-wishers are welcome to send checks to Michelle Thurston, P.O. Box 10757, Naples, Florida 34101. She will acknowledge all donations.
For inquiries about the pink sprint car fundraising, call SWFL Pool Pros at 239-872-8186.
Publisher's note: The freelance author of this article has asked that his usual story fee instead be forwarded to Michelle.
---