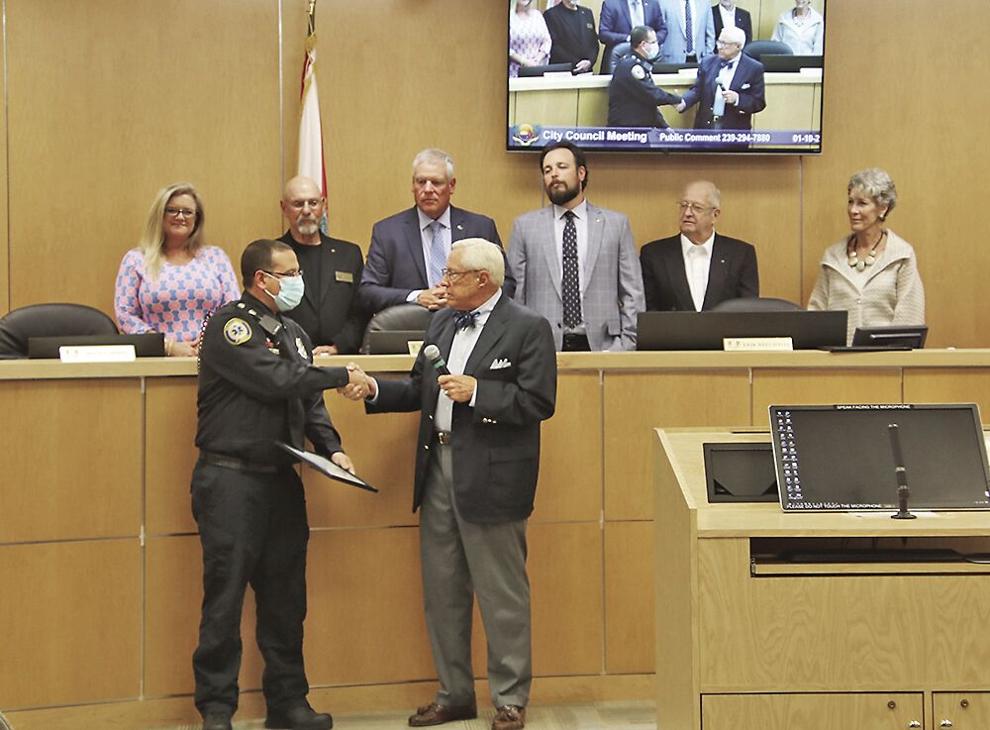 The Marco Island City Council kicked off a new year on an upbeat note, celebrating the dedication and professionalism of two of its employees. Council Chairman Erik Brechnitz read two proclamations into the record which recognized Fire/Rescue Paramedic Lieutenant Oscar Hernandez for his 15 years of service. Lt. Hernandez, in addition to his regular duties, is responsible for continuing education and training for the department's paramedics and medical personnel. Hernandez also maintains the inventory of equipment and supplies for the department.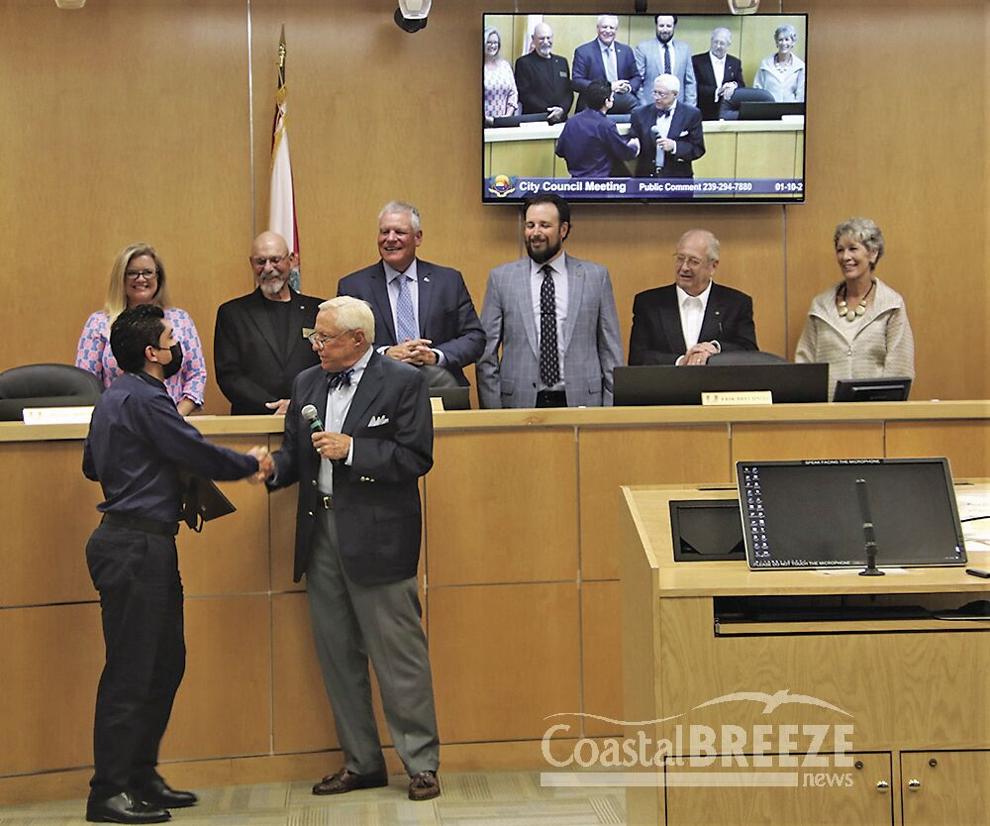 The second employee recognition award went to Martin Luna. Mr. Luna was awarded the Employee of the Quarter for the fourth quarter of 2021. Luna serves as the city's IT/AV technician. Should you watch the city council (or any of the various advisory board meetings) from the comfort of home, you have him to thank. Martin Luna also handles the technology that allows citizens and staff to call into meetings, as well as a wide variety of other technology for the benefit of Marco citizens and city staff. 
Replenishing Trees on the Island
Councilor Becky Irwin accompanied Beautification Committee member David Leaser to introduce a possible program for council's consideration regarding replenishing trees on the island.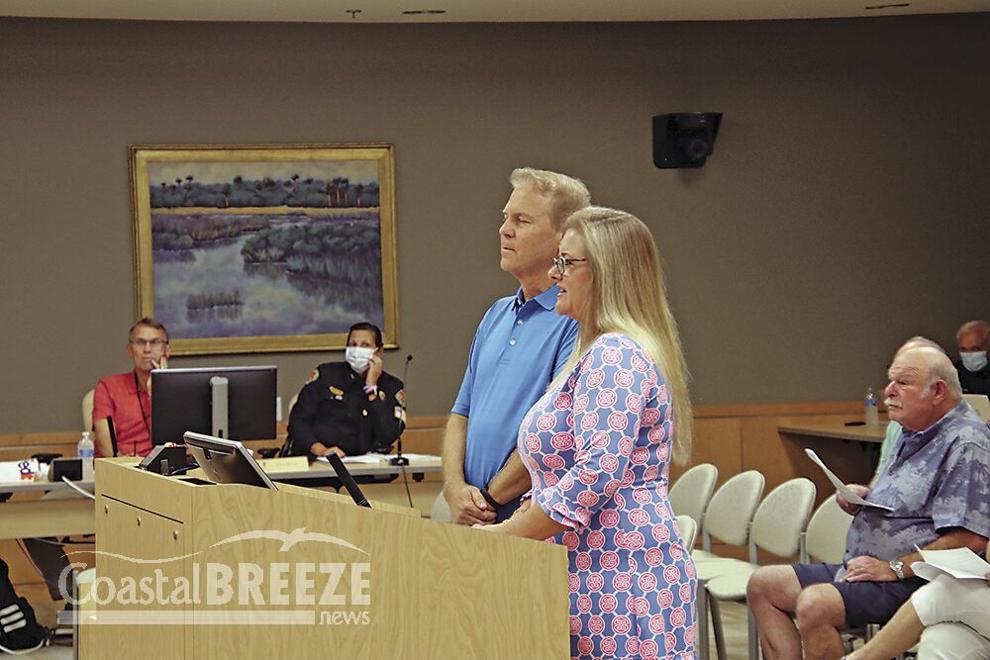 Irwin and the Beautification Committee would like to see a master plan adopted for the replacement of trees lost due to disease or storms. Council Chairman Brechnitz inquired about who would have the responsibility of maintenance for the plantings. Overall, other councilors were supportive of the concept, but had similar questions and requested that Irwin return with more specifics. 
Subdivision of NCH Lots Approved
Another step was taken in the steady march towards constructing the island's first Assisted Living Facility when council approved by a 6-1 vote, subdividing the property located at the intersection of Heathwood and San Marco Road. Councilor Joe Rola voted against the subdivision.
Short Term Rental Housing Discussion
Councilor Rich Blonna's attempt to bring back the issue of adopting a Short Term Rental registration process, similar to the one recently adopted by Collier County, failed to find the requisite support amongst his peers. Councilor Jared Grifoni objected to revisiting the issue because, as he pointed out, it ran afoul of the council's rules since they have already voted the issue down.
Councilors agreed, however, to have the City Attorney come back at a future meeting with an opinion as to whether that objection was valid. 
Building and Inspection Fees to be Reviewed
Concerned that the present building and inspection fee structure may be coming up short to support the department, council requested that a study be undertaken to determine how to ensure that the department is properly funded.
Council will meet again on January 24, 2022 for its next regularly scheduled meeting beginning at 5:30 PM in chambers.