Oh my – How far we've come! On January 9, 2023, Our Daily Bread Food Pantry turned SEVEN. In 2016, five local women banded together to solve a problem here on Marco Island. Students at a local school were coming in hungry on Mondays as they did not have enough food to eat over the weekend. And yes, it was confirmed that there was food insecurity right here in Paradise. In 2016, 2,600 individuals were served.
In 2017 Hurricane Irma made landfall on Marco Island and while ODBFP was not hit, it served as the Emergency Food resource for the island. The pantry served first responders and FEMA personnel in addition to 11,700 individuals that year.  ODBFP's founders received The Marco Island Civic Association (MICA) Humanitarian of the Year Award.
In 2018, Allyson Richards and Lorraine Corva teamed up with the pantry, offering mobile pantries through AL's Pals on Marco and areas of Naples for those who could not come to the Saturday pantry. 26,000 people were served that year.
In 2019 ODBFP focused on developing their strategic plans and vision of
'Working to Wipe Out Hunger" while serving 27,565 people.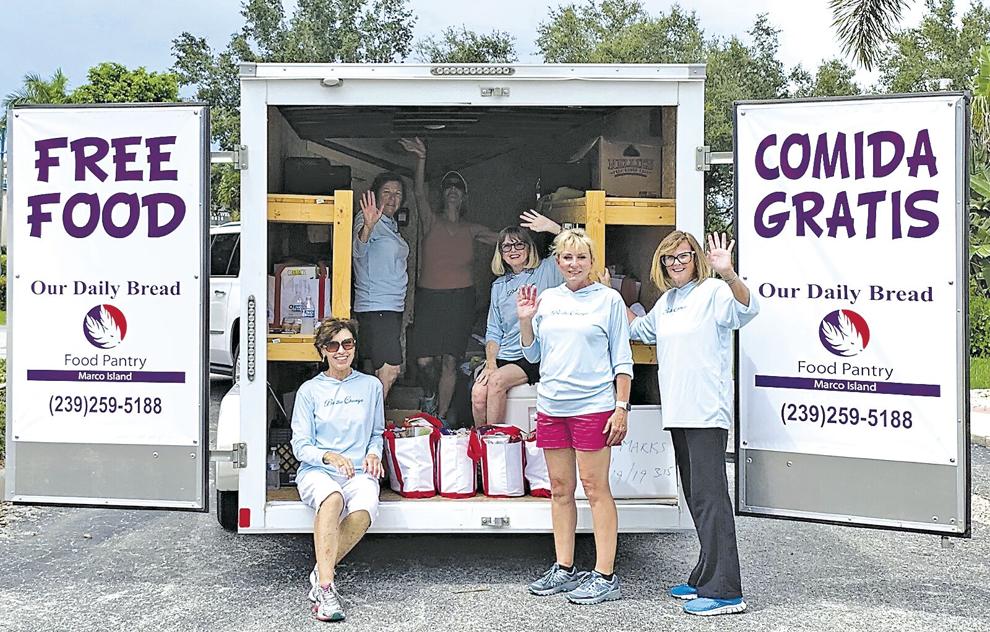 Year 2020 was a significant year in many ways. ODBFP launched their first website; set up a Donor Management system; and implemented new processes to accommodate the COVID-19 protocol while serving a record 115,606 individuals.
In 2021 ODBFP continued to adhere to the COVID-19 protocol and implemented grocery delivery to the family's cars. ODBFP served 157,000 that year.
In 2022, Hurricane Ian wreaked havoc on Marco Island and its neighbors. ODBFP implemented pop-op mobile pantries to better serve areas worst hit by the Hurricane.
In 2022 ODBFP also hired its first paid staff member, Executive Director Amanda Nelson. Right now 99% of their work continues to be done by dedicated volunteers. 190,000 people were served in 2022.
For 2023, high on the pantry's wish list is a permanent location to call home. Nelson would like to thank the generous spirits of those living on Marco Island and Naples "who've been with us for the long-haul, and for helping make ODBFP such a vital organization for the last seven years."