The Marco Island Cemetery is usually a pretty quiet place. But the resting place for many of the island's pioneer families has recently been under the microscope as less than ideal grounds conditions were observed and brought to the attention of its caretakers, the City of Marco Island and social media outlets.
Kim Houghton became acutely aware of deteriorating conditions at the cemetery when she noticed a mark on her mother Judy Houghton.
"I noticed a mark on her and asked what happened," Kim Houghton said. "She said she fell at the cemetery."
Houghton then started looking a little more closely at the cemetery that is the resting place for her father and brother.
"It was starting to get like threadbare where the grass was dying and sand was showing through. I thought, 'This doesn't look like it's being taken care of.'  Then we had the rains and the weeds came. So, I started thinking, 'What's wrong here? Who handles this?'  When your mom falls out here, and there are headstones all around, I'm like, 'Wait a minute, I need to say something.' I wasn't getting good answers. After a few months and nothing happened, I said, 'Well, I'm going to do something.'
Houghton said calls made two to three months ago went unanswered. When she talked to someone, she didn't like what she heard.
"I was told that they didn't have a groundskeeper anymore," Houghton said, "that they didn't have a landscaping company and they didn't have a sprinkler system that worked. I did get a hold of Pastor Thomas McCulley, who is the pastor of the church. He said they were having a board meeting if I wanted to submit something. So, I sent a memo about the things we were concerned about. This has been going on for two to three weeks."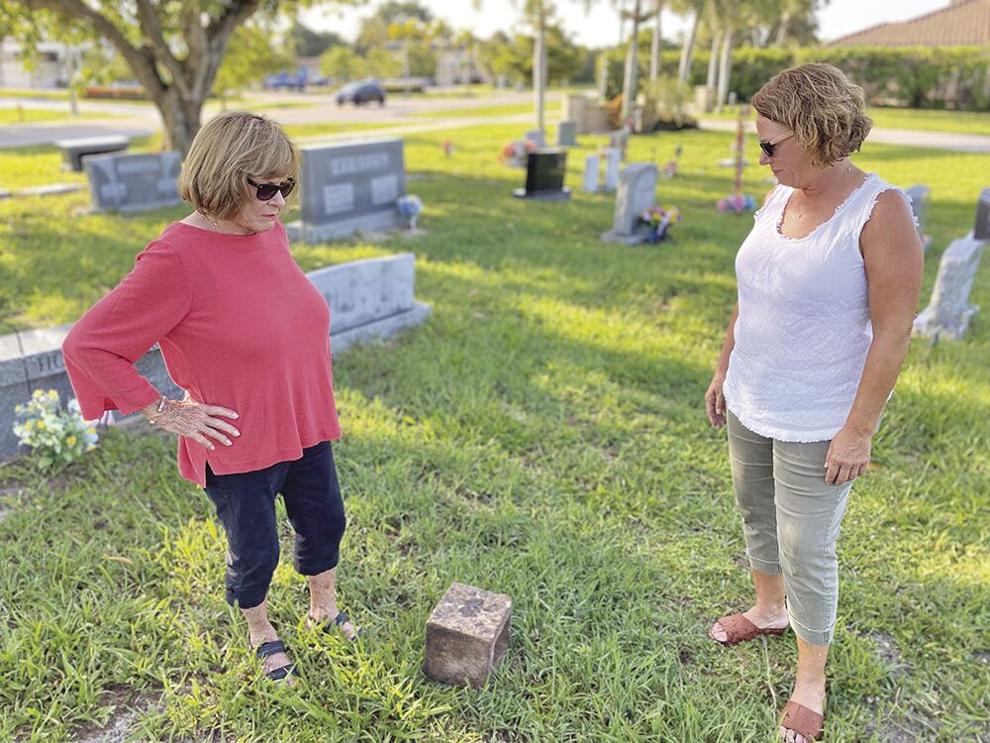 Houghton ramped up her efforts to get attention for the cemetery. She was impressed with the city's response.
"I kept trying to reach out to see who was in charge," she said. "Then I started sending some emails out. Then I put it on Next Door. As I started trying to find out who the owner was, it led me to reach out to code enforcement. The city did say they were going to bump it up to the city manager (Mike McNees). I heard back from him. He said he's going to bump this up to the head of code enforcement, the police chief, Tracy Frazzano. She got back to me right away. I think I sent the emails on Wednesday and by Friday the landscape company was here and all kinds of things were happening. The chief said they came and gave them a warning that they had a week to get things in shape. The city got on it. I don't think anybody's really said much about it in the past. They took action. This cemetery is a big part of the island. They do a lot of things here. There's a lot of history here. It seems like it has a bit of history right here on Marco."
Pastor Thomas McCulley's initial reply was pastoral. He admits the cemetery is not in the condition that it should be and offered reasons.
"Holy ground is not wholly easy to maintain," Pastor McCulley started. "Several factors have combined lately to make the vegetation of the sacred grounds of the Marco Island Cemetery far less beautiful than they should be. Anyone with a respect for the memories of lost loved ones cannot fail to be dissatisfied with bare sand in place of sod." 
"When rainy season arrived this year, it came later than I can remember and I have lived on Marco for more than half of my 67 years," McCulley said. "The buried irrigation pipes need major servicing, as well as many of the 140-plus sprinkler heads. These two factors worked together against us, right up until the arrival of rainy season with the multi-day deluge of what became known as Tropical Storm Alex. A third problem impacted us. Eileen Ward had recently sold her landscaping company and the new owner was unfamiliar with the needs and priorities of the cemetery. No landscaping work was possible during the downpours, and the cemetery grass was not cut as quickly as anyone would like. The grass flourished until it was finally cut on June 10. Even that day there was a delay until a funeral had been completed." 
Pastor McCulley, who has spent 40 years as a pastor, many on Marco Island, was impressed with Houghton's memo to the church's board of directors.
"She provided me with excellent documentation," he said, "photos and a timeline that was so complete I used it at last week's cemetery board of directors meeting."
The pastor is also aware of the uproar on social media concerning the cemetery.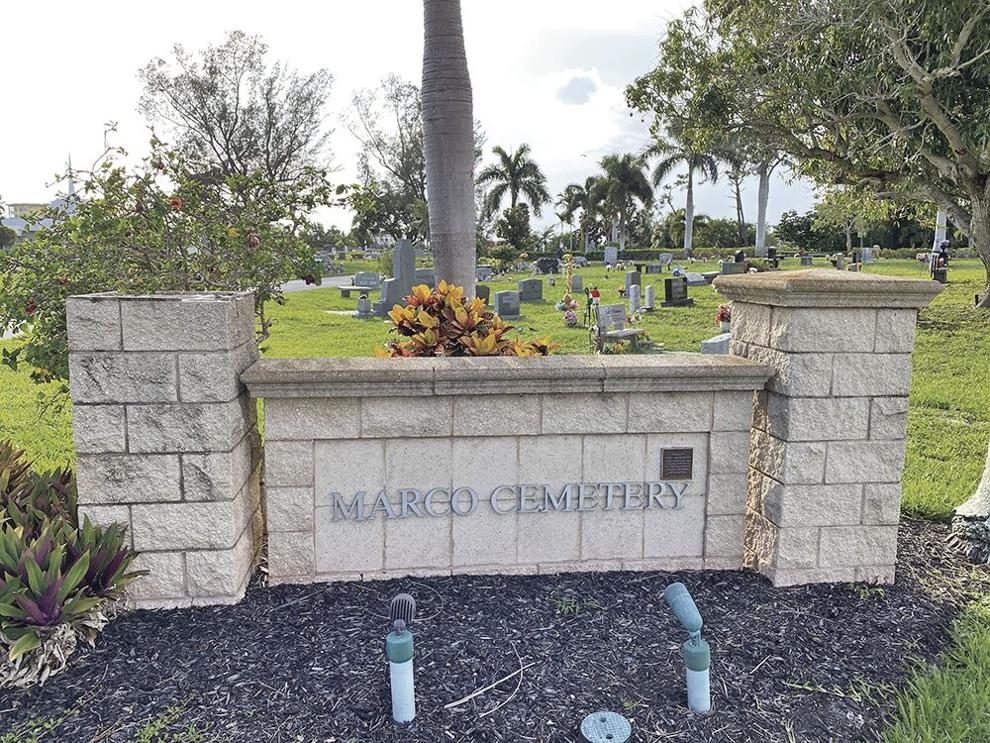 "I am fully aware of the firestorm on social media," Pastor McCulley said. "It has been my choice to turn the other cheek rather than engage. Most importantly, the congregation and leadership at New Life Community Church are committed to doing the best we can to fix what is fixable at our cemetery. We will, at least for the near future, continue to open new burial spaces on church land."
The church board is now taking action.
"A company is surveying the sprinkler system to prepare their bid for repair, replacement, maintenance of the irrigation system," Pastor McCulley said. "This afternoon a board member is meeting with another landscaping company for their bid. There will undoubtedly have to be other bids received for this vital work. It is going to be hard to replace Eileen Ward, the former owner of Greensward. She understood that in the event of weather delays, once back to work, the cemetery had priority."
Houghton was also put off by the condition of a small building on the cemetery grounds.
"That little cottage," Houghton said, "they actually cleaned it up. There were gas cans leaking, shovels. You don't want to pull into your cemetery and see rakes and shovels."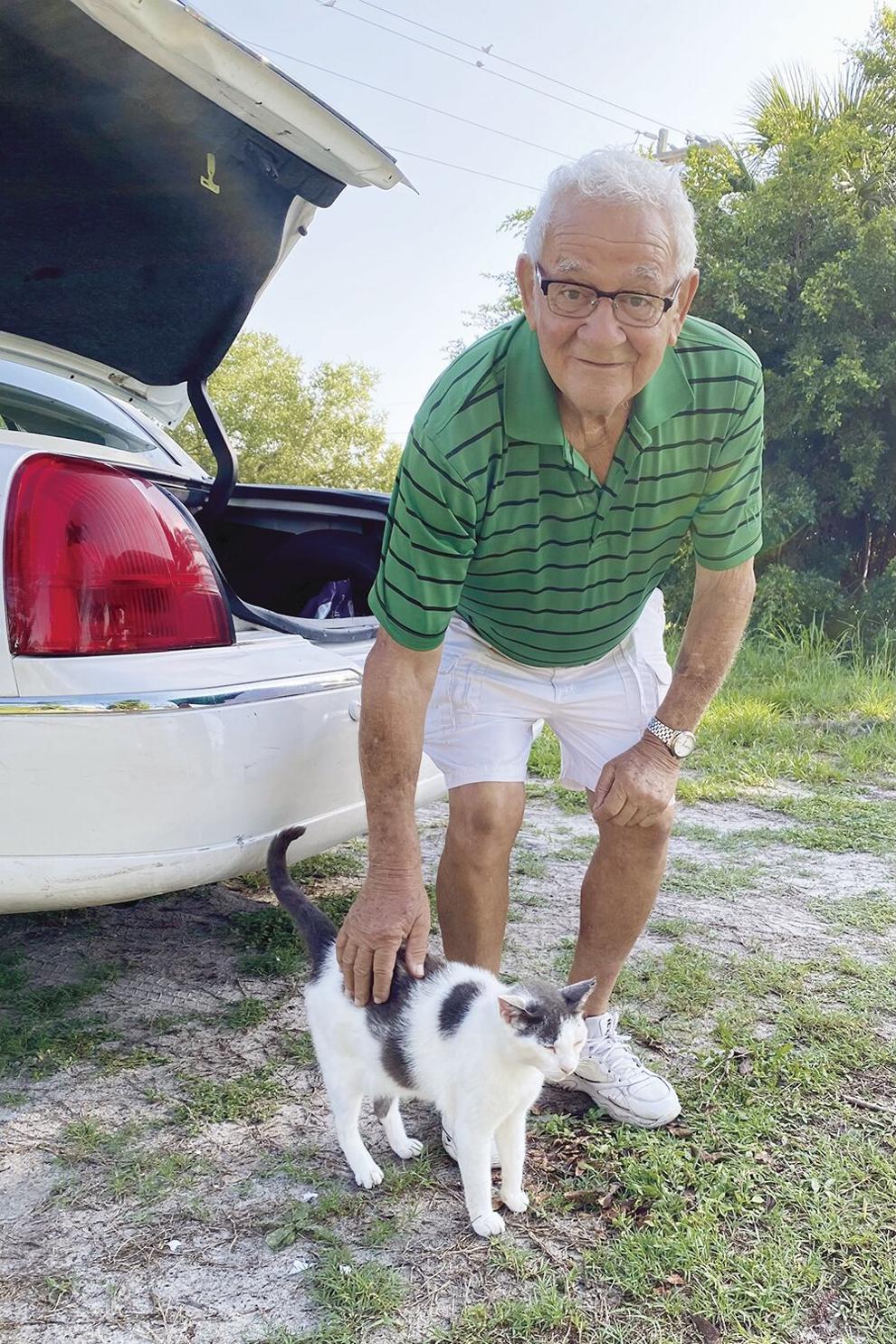 City code enforcement issued a notice of violation, taped to the wall of the building, on June 10. The notice issued a public nuisance violation for missing soffit on the building. It also issued a Weeds/Tall Grass violation for overgrown grass and weeds throughout the property. The compliance date was listed as Saturday, June 18.
"Two soffit panels were needed," Pastor McCulley admits. "New panels were installed yesterday. As far as I know, we are now in compliance."
Interestingly, the Jewish Memorial Garden, locating on the eastern side of the cemetery, is being maintained at a high level. This was noticed by Houghton and her mother, who would like the rest of the cemetery to look just as nice.
"We bought four plots here," Houghton said. "We'd like to see it cleaned up to a reasonable level of maintenance. It would be nice to get somebody to fund this cemetery to the level that's happening with the Jewish Memorial Garden. It's curious to me that this is such a big part of Marco Island and that there isn't something within the community that allows for the upkeep of this. This is a 501c3 non-profit organization. And it needs help, obviously. I don't understand the mechanics of this. But if they're lacking funding, and they're getting private funding for the Jewish Memorial Garden, maybe we can get private funding somewhere for the rest of the cemetery."
"I can tell you," Pastor McCulley said, "that Al Benarroch, owner of Affordable Landscaping, was a member of JCMI and he took personal responsibility for the Jewish section a few years ago."
Pastor McCulley also mentioned other contributors.
"Total Home Services donates monthly care at the angel Children's memorial," Pastor McCulley said, "Austin and Erin Bell got some friends together immediately after Irma and worked hard helping clean up hurricane damage." Austin Bell is curator of collections for the Marco Island Historical Society.
"We will continue in perpetuity," Pastor McCulley said, "to consider the grounds sacred and with God's help and community support and encouragement, maintain requiescat in pace (Latin for "may he/she rest in peace)."