---
World Tiger Day is celebrated every year on July 29 to raise awareness about this magnificent but critically endangered cat. All tigers are endangered, but the Malayan Tiger is one of the rarest of all. According to Tim Tetzlaff, Director of Conservation at the Naples Zoo, we have less than 80 to 120 breeding adults in the wild and about 55 to 60 in captivity in North America.
The Malayan tiger can only be found in the thick tropical rainforest of the Malay Peninsula – which is about 10,000 air miles from Miami International Airport to its capital of Kuala Lumpur.  Extinction is a whisker away for this magnificent cat due to trophy hunting, being slaughtered for their magnificent skin, the pet trade, folklore medicine and the widespread deforestation of its habitat for palm oil plantations.
Eko (pronounced Echo), a young Malayan Tiger (Panthera tigris jacksoni) at the Naples Zoo, is an ambassador for his species. Eko is part of the Malayan Tiger Species Survival Plan (SSP), which is similar to Match.com for humans. If Eko is selected for breeding, he will be taken to another accredited zoo to help maintain a genetically diverse Malayan Tiger population in zoos.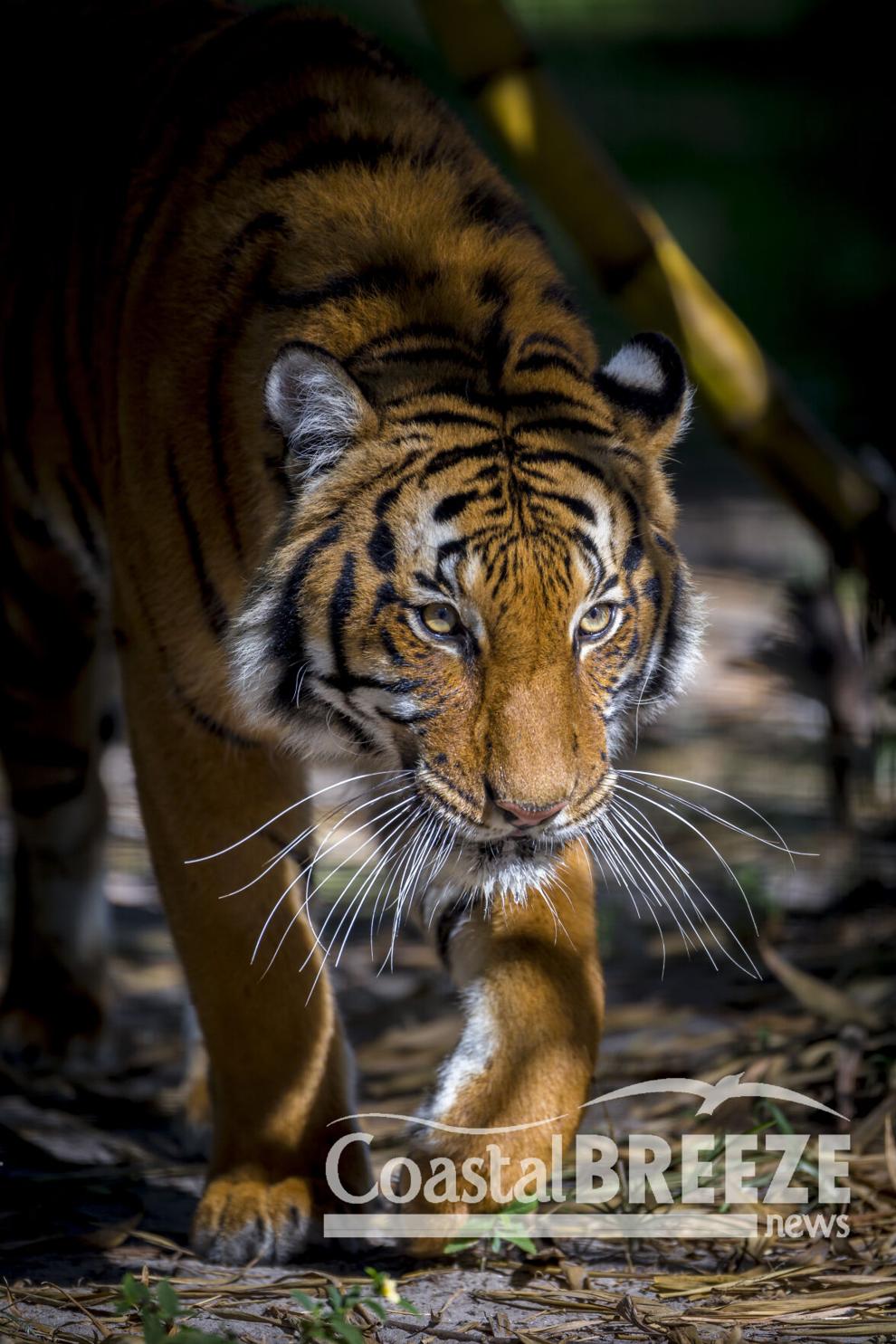 I spoke with Tim Tetzlaff in his role as Director of Conservation for the Naples Zoo. Tim grew up hearing stories of conservation from his parents, known to longtime residents of Naples as "Jungle Larry and Safari Jane." Even then, one of his dad's tag line was "conservation is the name of the game." Tim has seen the abundance of certain animals which are now showing up on the endangered list. Tim also added that on our watch, the Bali, Caspian, and Java tigers have gone extinct.
The deforestation of the rainforests of Malaysia and Borneo is a world away from residents of Marco Island and Naples. But by visiting Eko, the Malayan Tiger, Jean and Janet, the Clouded Leopards, and the Singing Siamang Gibbons - all residents of the Naples Zoo - I hope you fall in love with them and do your part to save their counterparts in the rainforest.
Due to the massive worldwide demand for palm oil, rainforests are being converted into palm oil plantations. Palm oil is not the problem. It is a very efficient and inexpensive vegetable oil. According to Tetzlaff, the challenge is when producers clear-cut and burn down pristine rainforests, taking away the habitats for tigers, elephants, gibbons, clouded leopards, Malayan tigers, and orangutans, just to name a few.
Palm Oil comes from the fruits of African oil palm trees (Elaeis guineensis) and is the most widely produced edible oil.  90% of the world's palm oil is produced in Borneo and Malaysia. 
It is found in more than half the products in the grocery store from cookies, potato chips, bread, shampoo, lotion, skincare, laundry soaps and more. Palm oil is the reason your lipstick keeps its color and stays on in the hot Florida sun and your favorite chocolate is NOT a guilt free indulgence!
You can help these critically endangered species by simply purchasing palm oil products that are sustainably produced. According to Tetzlaff, the Roundtable on Sustainable Palm Oil, (RSPO) of which the Naples Zoo is a dues paying member, is a global standard promoting sustainable palm oil and certifying that palm oil products do not contribute to deforestation and use ethical labor practices.
It is like the "Good Housekeeping Seal of Approval" - RSPO is an industry-led initiative, and the members are local farmers, producers, manufacturers, purchasers, and international companies committed to make sustainable palm oil the norm.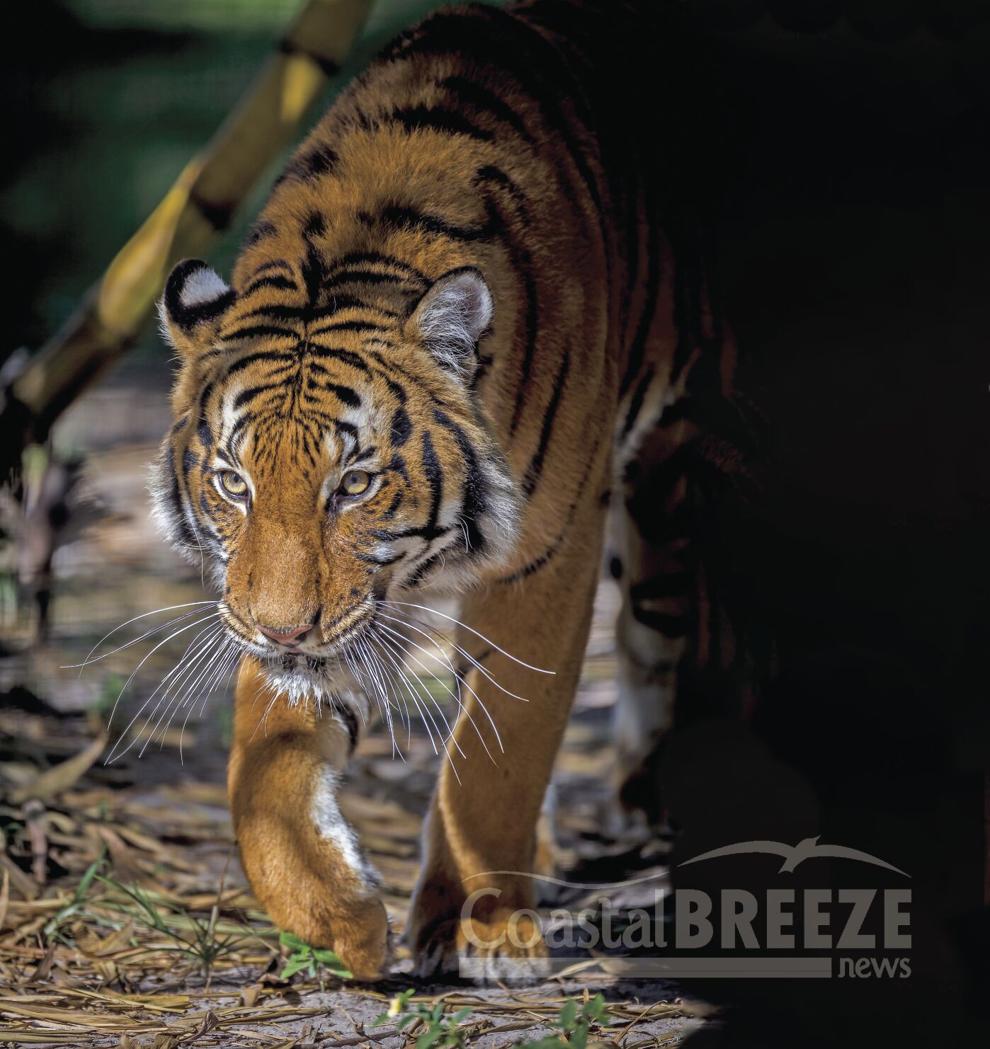 According to Tetzlaff, "Our shopping choices have an impact as real as a poacher's bullet or a ranger's protection. To ensure your outside beauty matches your caring heart, suggest you purchase cosmetics made with certified sustainable palm oil by using the free app."
There's an app for that! Palm oil ingredients are hidden behind hundreds of names. The Cheyenne Mountain Zoo developed an app to check if the product you are about to purchase is "RSPO certified." Just go to the Apple App Store or Google Play App.
Here is how the app works: I tested the app and the best part is the "Quick Product Search" feature. Simply type in the product, say ice cream or brand and it will show a list of palm oil friendly brands. Gladly, most of my brands have made a commitment to sustainable palm oil.
Be an influencer and tell your friends and family members. As a consumer, I don't want my purchases to contribute to the extinction of the Malayan Tigers, Clouded Leopards, Singing Gibbons and Orangutans.
---