On October 15th over 200 volunteers gathered on Residents' Beach for the annual MICA sponsored beach cleanup. For many of the volunteers, this is the first time they've visited the beach post Hurricane Ian. And it was also the first week that Residents Beach was open to its members. Joining MICA members are volunteers from Our Daily Bread Food Pantry, Marco Island Academy's Key Club, Fiddler's Creek residents and members of the community. Roughly 800 pounds of trash was picked up!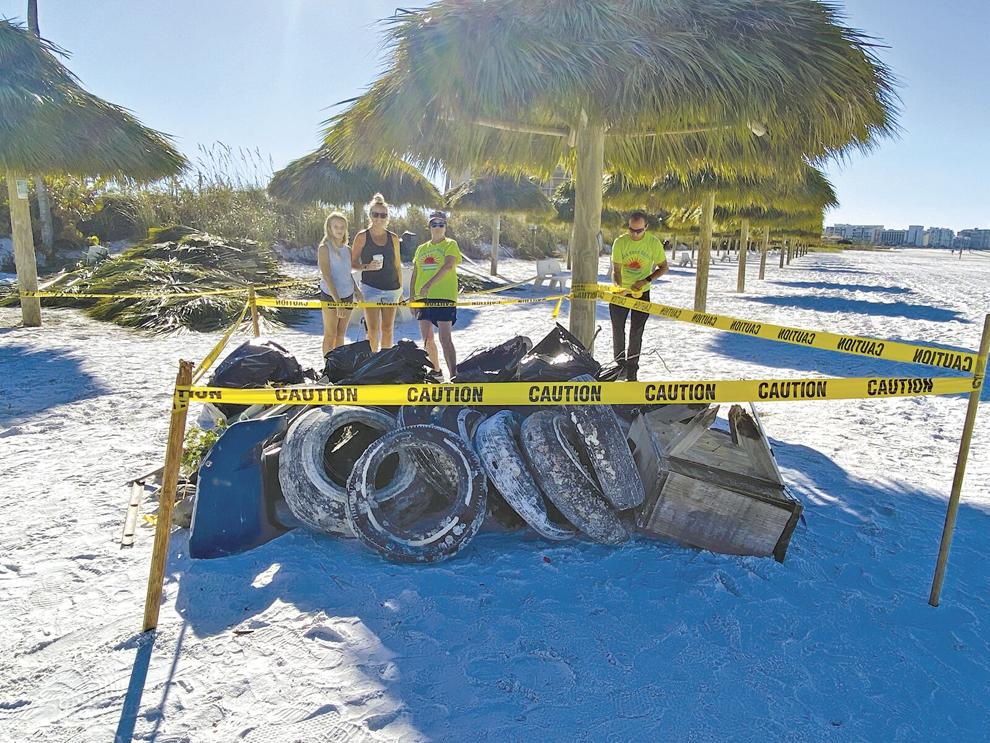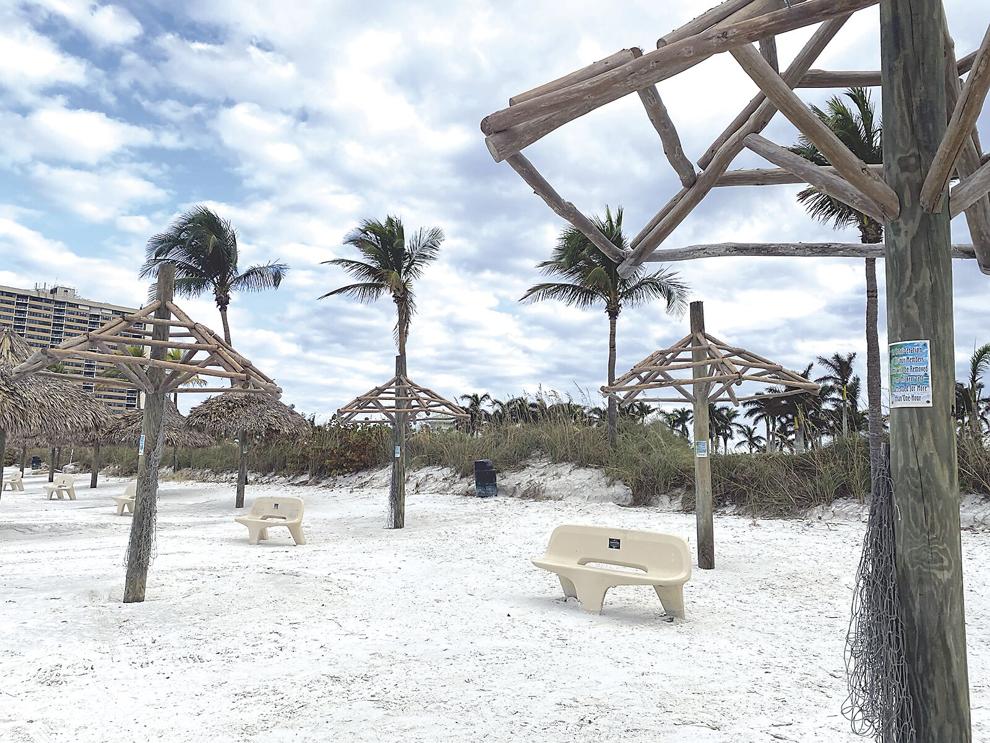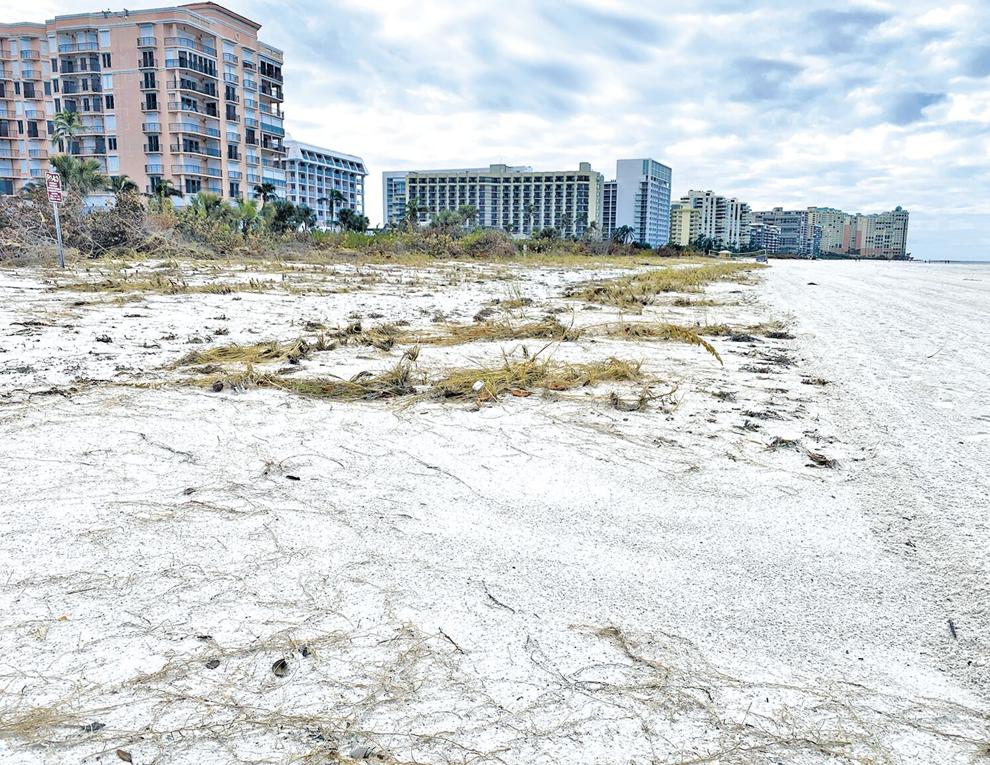 Hurricane Ian altered many coastal beaches, including Marco Island's. Earlier in the week, Collier County sent a reminder to residents that "they are working around the clock to restore our beaches – that there is still a lot of debris in the sand and items washing up on the shores such as pieces of wood with nails and other items not visible to the naked eye."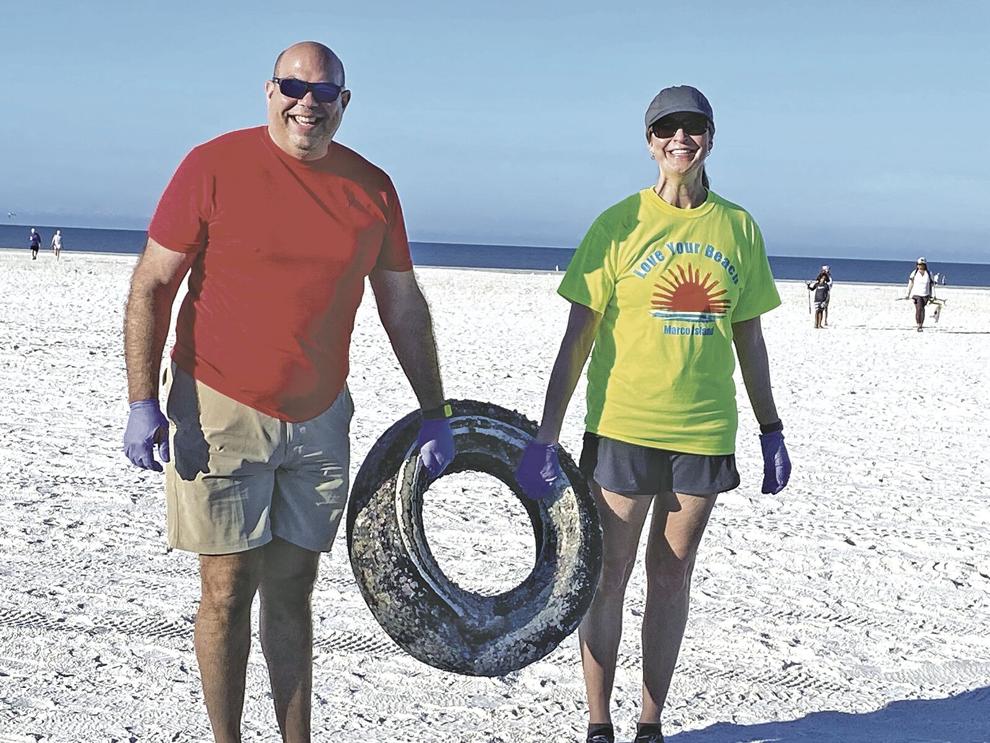 Volunteers were given the usual instructions to be very careful walking on the dunes area and to pick up only man made objects such as plastic items, bottle caps, cigarette butts, aluminum cans, etc.
We were thinking small items, but we were very surprised when volunteers started returning to the collection area with old tires, wooden planks, pieces of furniture and large netting materials – some halfway buried on the dunes and others from the shorelines. There was a theory that these old tires laden with barnacles were dumped into the Gulf decades ago to make artificial reefs – thinking they would create a habitat – and recently washed ashore by Hurricane Ian's storm surge.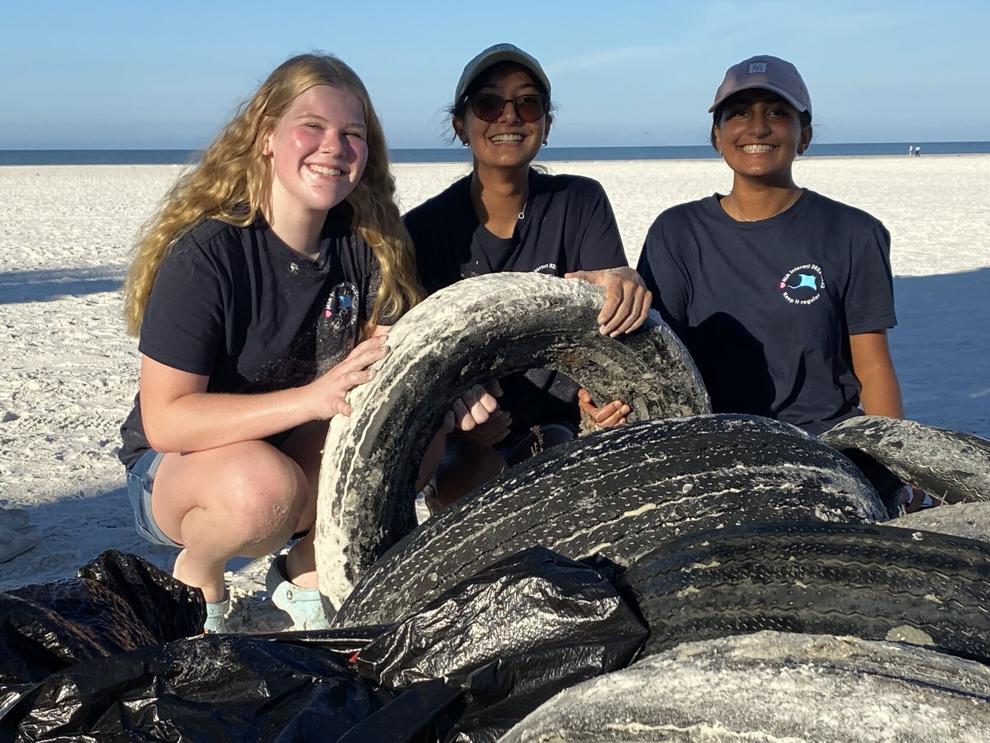 In the small item category, several pockets of the beach were littered with plastic bottle caps. Beach goers and recreational boaters bring water bottles and leave or toss away hundreds of plastic bottle caps, a hazard to marine mammals, birds and fish that mistake these small floating bottle caps as food. 
According to Ruth McCann, Executive Director of Marco Island Civic Association (MICA), the storm surge from Hurricane Ian went through the entire Residents' Beach property and damaged all the chickee huts. Water went over the dunes and out to Collier Boulevard. The only structure not under water was the Pavilion, which was built at a higher elevation. The surge also left several inches of muck/mud covering the entire property which had to be cleaned up.
In addition, Residents' Beach electric lines were buried underground, and though that would have been a benefit during a hurricane, Ian's surge destroyed the electrical line. LCEC had to replace the big electrical box located at Residents Beach and they installed all new underground lines along San Marco and Collier Boulevard. 
There are other visible signs of changes on the beach. As you enter Residents' Beach or any of Marco's beach entrances, you are usually greeted by the tall wispy grasses called sea oats. According to the State of Florida, sea oats are considered to be a very important plant when it comes to sand dune formation and stabilization and has given this plant special protected status (it is illegal to destroy or remove sea oats without a permit).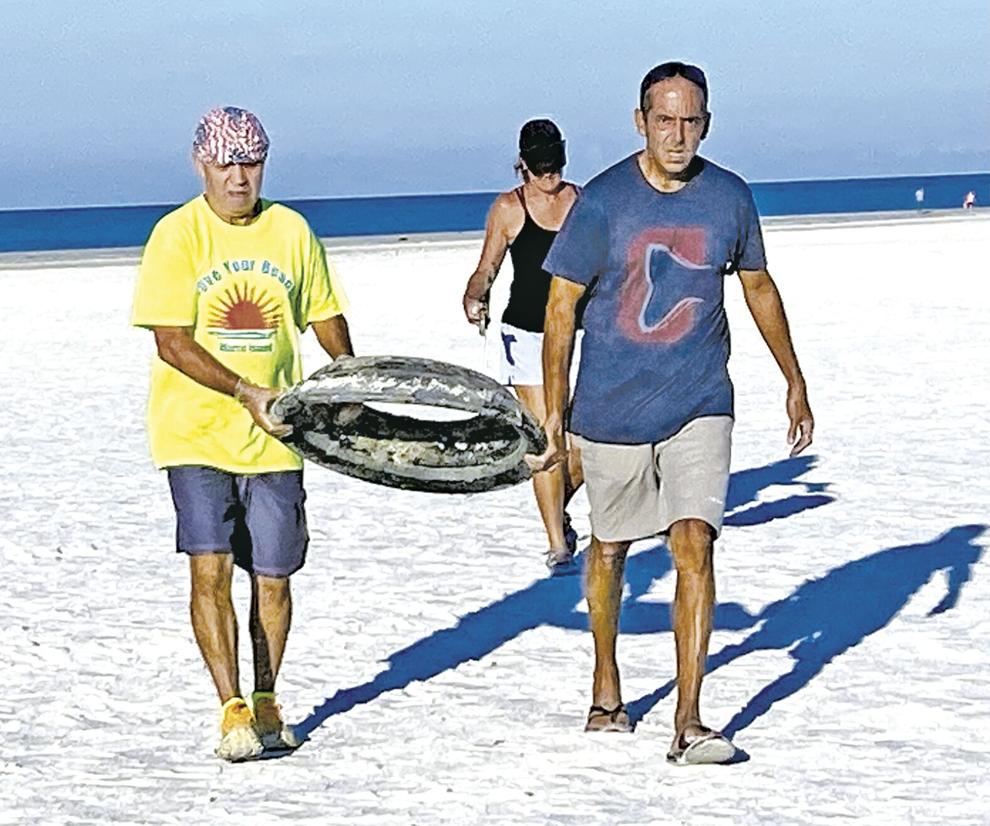 On Marco's beach three weeks after Ian the dunes are looking barren from vegetation such as sea oats. They appear brown and dead and mostly buried under deep layers of sand. But these are resilient plants with roots that can extend deep down to the dune's core and in time and with care, sea oats will come back and help anchor the dunes in place.
Thank you to all the 200+ volunteers who showed up for the MICA sponsored beach cleanup – it was a true community event with an overwhelming show of support. Volunteers left another 500+ pounds of tires and assorted trash at the north end for Collier County to pick up.