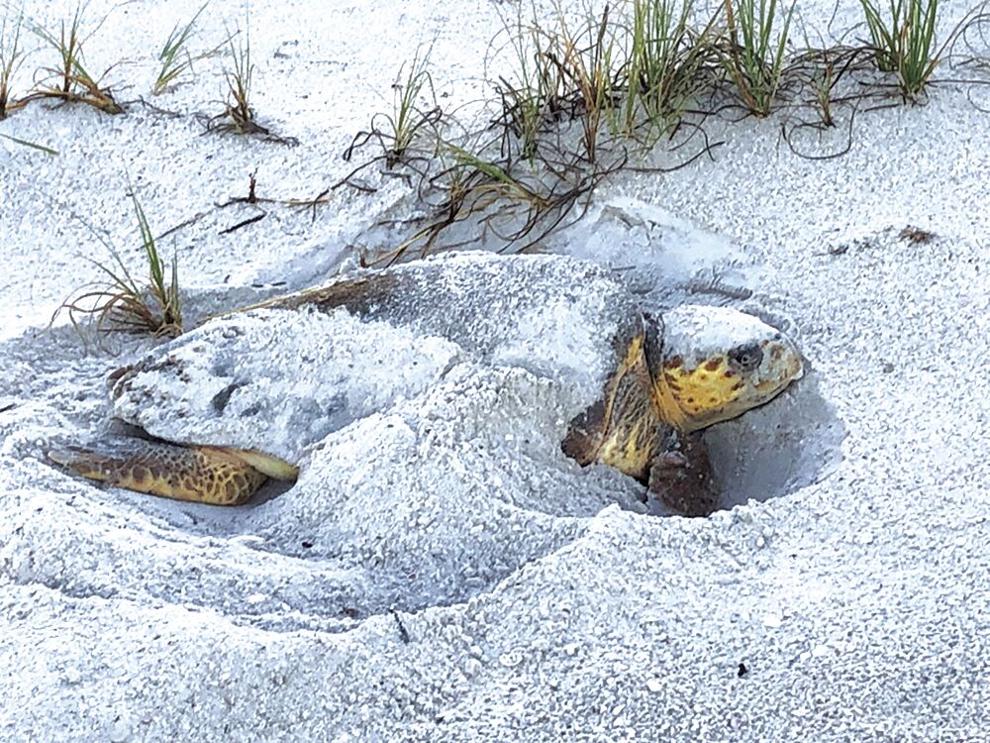 ---
We all love our pristine beaches in Marco Island – it is what brought many of us to this island.  Sadly, it can also be the start of a not-so-turtle-friendly situation – with people leaving chairs, coolers, cans, bottles, and lots of plastic.
One of the most important things we can do this July Fourth is also very simple. Let's all make sure that the beach is clean, flat, and dark. Let's all fill in any holes and pits and knock down sand castles before we leave the beach. 
This time of year, mama sea turtles are nesting on our beaches and hatchlings will soon be emerging.
---
Sea Turtle Activity Update June 22 - 28, 2021

 

 
 
 
 
 
 
 

 

Total Nests

Total False Crawls

Total Hatched Nests

 

This Year

Last Year

This Year

Last Year

This Year

Last Year

Disoriented

Barefoot 

169

148

205

188

0

0

0

Delnor Wiggins

31

25

44

57

0

0

0

Vanderbilt  

131

165

165

141

0

0

0

Parkshore 

92

106

89

128

0

0

0

City of Naples 

125

181

79

129

0

0

0

Keewaydin Island

261

281

441

514

0

0

0

Sea Oat & Coconut Island

7

6

6

2

0

0

0

Marco Island

57

69

104

137

0

0

0

Kice & Cape Romano

79

102

182

135

0

0

0

10,000 Islands

76

84

141

157

1

0

0

Collier County Totals

1028

1167

1456

1588

1

0

0
---