---
Many Marco Islanders have commented to their neighbors over the last several months that they think the island has been awfully busy these last 18 months or so, and they aren't exaggerating what they have been sensing.
Reports from fire, police and code enforcement all show increases in activity. Local shops, restaurants and vacation rentals have kept up a steady pace, even after the end of what always has been considered "season."
There also have been an amazing increase in property sales and a rise in the values of the homes being sold. Even vacant lot sales have been experiencing a rapid jump in values as potential purchasers enter into bidding wars for the same home or vacant lot.
"It appears Marco has been discovered," said longtime local realtor, Jim Prange of Sotheby's International Realty, as he commented on the extraordinary growth seen in the local Marco Island real estate market. "I think it's fair to say this has been an unprecedented marketplace," he said.
Not only have existing home sales been a bright spot for the local real estate community, but also the extraordinary increase in permits for new home construction has substantially outpaced recent years, according to numbers being tracked by both the city's building department and the Marco Island Civic Association's Architectural Review Committee.
Mary Holden, the city's senior planner, and Raul Perez, the city's chief building official, both confirmed that they have witnessed the rapid increase in requests for new home permits. Some involve the tear down of older original Deltona homes with new homes rising up in their places, while others are being specified for vacant lots around the island.
Daniel Smith, the city's Director of Community Affairs, complimented those working within the Planning and Building Services Departments for their ability to rise to the challenges of responding to the increase in demands placed upon them. "For the first time since I've been here, we are working with a full complement of great personnel. When we couple that with changes we've implemented in both technology and new processes that we've put in place, we substantially have increased our ability to meet the demands of those looking for our assistance, allowing us to meet their expectations. Now that doesn't mean we are perfect, but it means we are headed in the right direction," said Smith.
The processes, technology and personnel have made a large difference in how the city has been able to respond to the surge in requests for building permits for new homes over the last year and a half. The chart below shows the major growth in new single-family homes being built on the island.
The number of new single-family home permits this year already is on track to beat the 2020 numbers, and there is no indication of a slowdown in the marketplace.
These numbers do not take into consideration the workload being assumed by the individuals involved in the permitting process for other building permits or the necessary inspections and follow-ups with regard to large scale projects presently in the works or being reviewed prior to approval by city staff.
"We believe that the vast majority of the folks that are purchasing vacant lots or buying older homes for their location and leveling them to build new homes, are not speculators, but are buying here because of what the island offers them and their families," said Stan Niemczyk, another Sotheby's local realtor.
In addition to the considerable jump in new housing, the Island Country Club is involved in a major facelift to its clubhouse and expansion of its wellness center. Its membership is investing $13 million to make that facility the finest in Southwest Florida, with major enhancements to its dining and social facilities.
Publix Corporation is making a major commitment to the island, its residents, and visitors, as it has demolished the old facility at San Marco Road and Barfield Drive, and is increasing its size by almost 20%. In addition, it is updating the appearance of the entire center, while improving parking, lighting, and landscaping.
Two other major construction projects shortly will be underway as the city replaces its Station 50 Fire Headquarters at the corner of Bald Eagle and San Marco Road and is poised to finish the master plan for Veterans' Community Park. Those two projects will account for approximately $24 million in capital improvements.
Another project which soon will begin is the construction of the Assisted Living Center at the corner of San Marco and Bald Eagle on the property adjoining the NCH property that houses both physicians' offices and the Urgent Care Center. As part of that project, NCH has committed to building a new up-to-date Urgent Care Facility which also will have additional physicians' offices.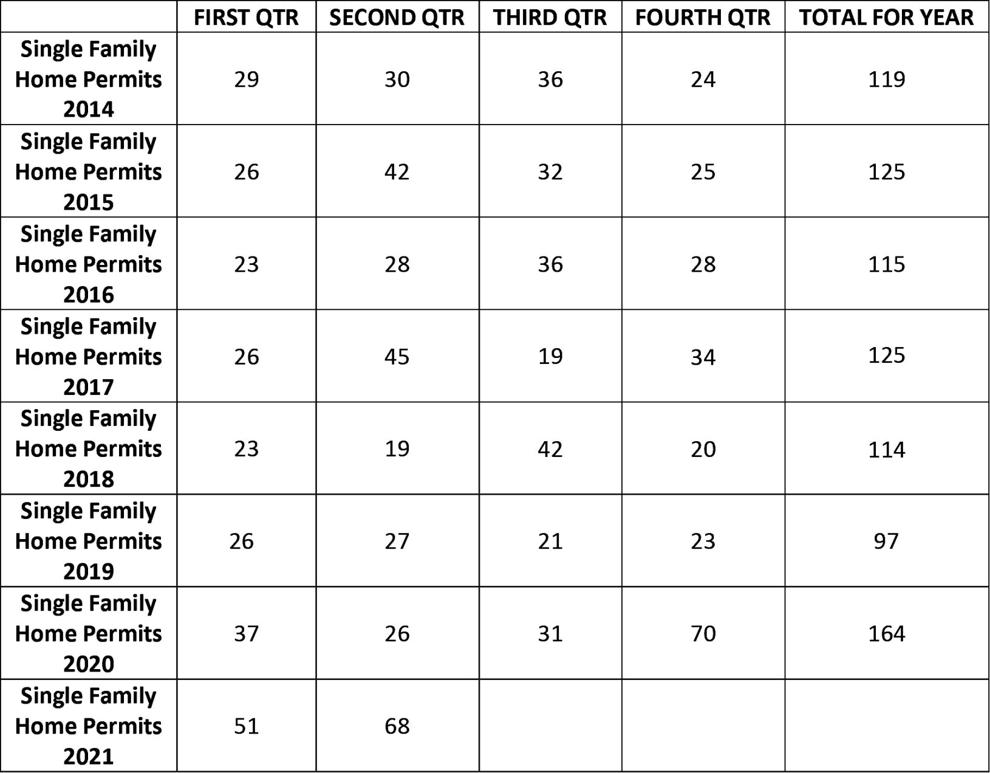 ---