---
The Marco Island community is made up of a diverse group of individuals and families. Some moved here as recently as six months ago, while others have chosen to make Marco their home for decades. Some remember coming across the swing bridge in Goodland, and we even have some of those early residents who remember Marco before the Deltona Corporation began turning the first shovel of soil to transform the island into what is here today.
Many have made a major impact on our island through their dedication to giving back to the community they now call home. They have done so through membership in their churches, civic organizations, service to those in need and as volunteers. Business owners and their employees who have served the island, its residents, and visitors, have contributed equally to making the island the wonderful place we often refer to as "paradise." 
Such was the case with Dwain Naftal, the affable native son of Marco Island who spent most of his adult life serving residents and visitors to our island. He was the "knight in shining armor" who would arrive in your driveway early in the morning to change that tire so you could make it to work on time. 
You would be equally relieved to see him pull into the grocery store parking lot as you helplessly peered into your locked car as your keys were hanging from your ignition and ice cream sat melting on the back seat of your vehicle. 
Yes, I know that technology has helped in regard to locking yourself out of your car, but that hasn't stopped us from having the occasional dead battery, flat tire or getting stuck in a muddy swale here on the island now and again. Dwain helped many of us as we struggled to deal with our frustrating automotive needs.
Dwain had a heart that would adequately fill that six-foot two-inch frame of his, and he often would check in on his longtime customers to make sure they were doing all right and didn't need anything if he became aware that they were having issues. If you shared a friendship with him, you truly had a gift that was priceless. He was that special friend who strolled into many of our lives over the years, including mine, and I will be eternally grateful for that friendship.
In the early afternoon of August 31, Dwain took a call for a motorist in distress near the intersection of Collier Boulevard (SR 951) and Capri Boulevard (SR 952). That would be our hometown hero's last call. He was struck by another vehicle while rendering aide to a stranger, and was fatally injured.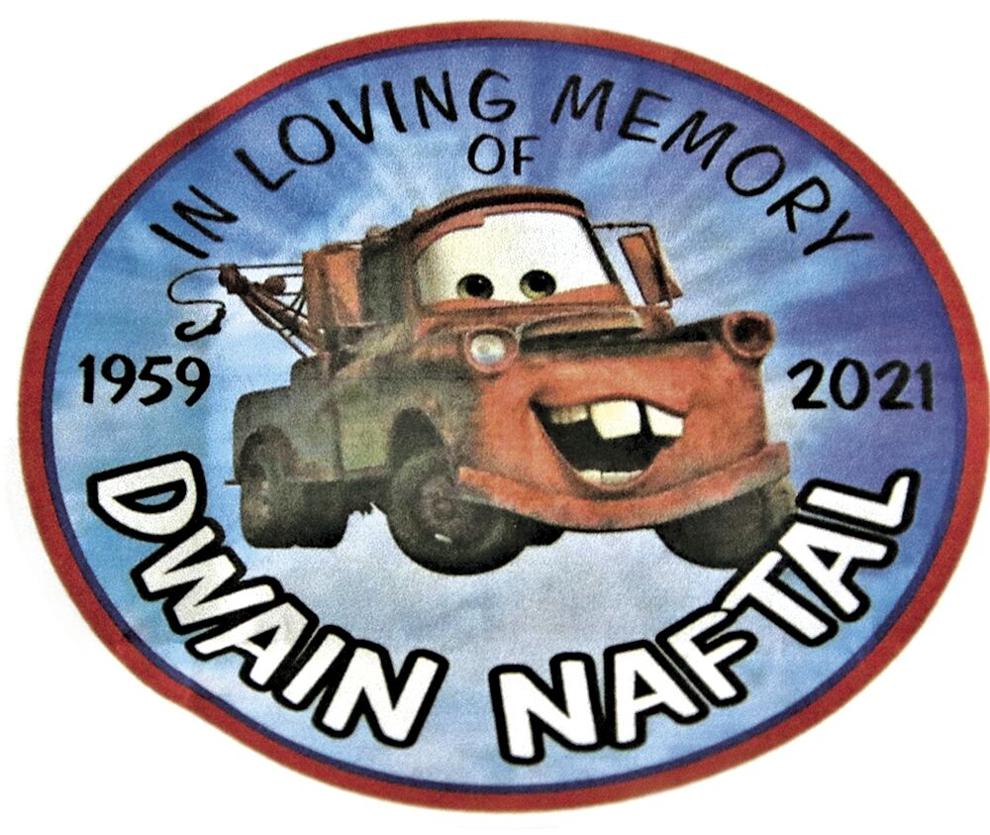 One of the former owners of Bald Eagle Towing who had worked with Dwain for 16 years on the island was stunned when he heard of Dwain's passing. "He was a guy that would go above and beyond when it came to serving his customers," as he thought about Dwain's impact on the many individuals he had come to know. Dwain was there at Bald Eagle Towing for 22 years before moving to Executive Auto six years ago, where he continued to service his old friends and make many more. 
Dwain began his long 35-year involvement in the automotive field when he worked for Carl Smith, the former owner of the full-service Chevron Station located on the lot where the present-day Chevron Food Mart is located. 
First-Responders, ranging from FHP Officers, Collier County Deputies and Marco Island Police officers, spoke glowingly of Dwain's professionalism and his gracious and tender nature when dealing with them and with family members of those involved in tragic accidents which they would respond to over the years. That respect extended to and included members of the Collier County EMS, and Marco Island and East Naples Fire Rescue professionals.
"Dwain was and will always be a member of our extended family. We worked as a seamless team and he will be missed," said one of those professionals who preferred to remain anonymous. 
It was ironic that Dwain, his wife, and another friend and his spouse, had recently returned from vacation together. They enjoyed a trip into Tennessee, where the two professionals and their wives visited the International Towing and Recovery Museum in Chattanooga. One of the features at the museum is the "Wall of the Fallen," which pays tribute to those professionals who have lost their lives while working.
Dwain's friends here on the island are planning a fitting tribute to him and his many contributions to the community he so loved. That event will consist of a "Tribute Procession" of vehicles which will proceed from the Marco Island City Hall at 10:15 am sharp on Saturday, September 25. It will proceed down Bald Eagle Drive to Collier Boulevard, where it will turn right on Collier and proceed across the Judge Jolley Bridge and up Collier Boulevard to the Florida Sports Park, where Dwain's friends and family will gather from 11 am to 2 pm to celebrate his life and remember the man they called their friend. The public is welcome to line the route and/or stop by the Florida Sports Park at 8520 Rattlesnake Hammock Road between 11 am and 2 pm.
A large contingent of tow operators, law enforcement and first responders is anticipated to participate in the "Tribute Procession." Those planning to take part in the procession should contact Executive Auto Repair at 239-877-9715 for staging information.
---