---
If you take the time to look around the Marco Island, Goodland or the Isle of Capri area and come across a young man or even many young women and ask them what they love the most about our area you'll almost unanimously hear them speak about the water that surrounds us.  The young men especially, have a love of fishing and can't wait to get their first rod and reel, but more importantly can't wait to get hold of a boat of their own to enjoy the many hours of delight long the waterways that surround us.
25-year-old Sean Hurley shared that great passion with so many of the youngsters who grew up in Southwest Florida. Born on June 6, 1995, at Naples Community Hospital, Hurley grew up on Isle of Capri and attended local schools.  He was only 25 years old when he lost his life during a freak storm which ejected him from a craft that he was traveling on while enroute to the Keys on to enjoy his favorite pastime with friends.
Family  and friends would collaborate after Sean's passing and felt the best way to honor Sean's love of the water and fishing was to establish a foundation in his name.  The Sean Hurley Gone Fishing Foundation was subsequently established in his name and on Saturday, July 17th the Inaugural Red Fish Tournament was held.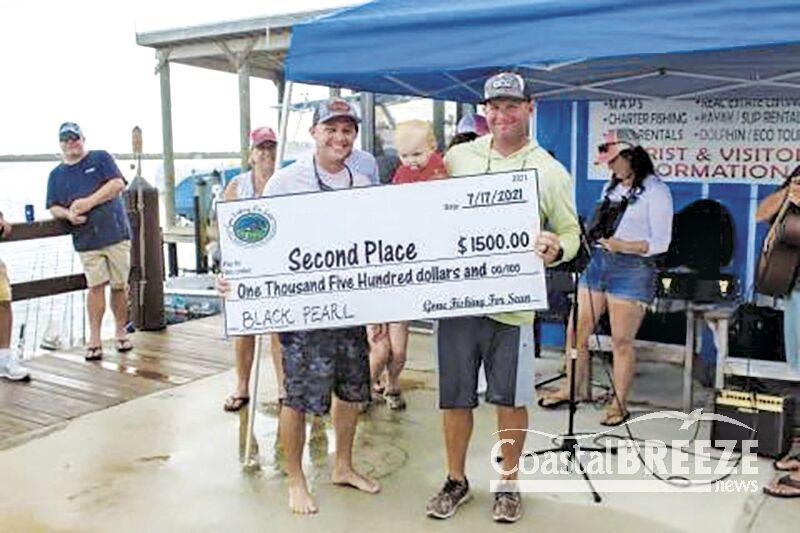 A Captains' Meeting was held at the Off the Rock Tavern, directly across from Verona Walk on 951 on that Friday evening before the event.  There, family and friends would gather to view donated gifts, purchase 50/50  tickets and received safety instructions for the event on Saturday as well as share many stories about the young man they would honor during the tournament the next day.
Those attending would also bid on silent auction prizes that would range from a week at a donated Keys home to  a vast array of fishing and recreational equipment.  Scott Hurley, Sean's father would comment how touched he was at the turnout.  "Sean would  be so proud that the community had turned out in this way.  He just loved being on the water, and the generosity shown by all of those that have come out to support this event and its purpose," said Scott Hurley.
The event on Saturday would have 36 Captains participate with 111 crew members.  They would shove off  at 6:30 am and would begin returning to the docks at the Pelican Bend Restaurant on Isle of Capri between 1pm and 3:30pm to have their catches certified and posted, those catches would then be released.
There they would have their catches measured and the winners would be announced to an overflowing crowd at the popular gathering spot for locals and visitors alike.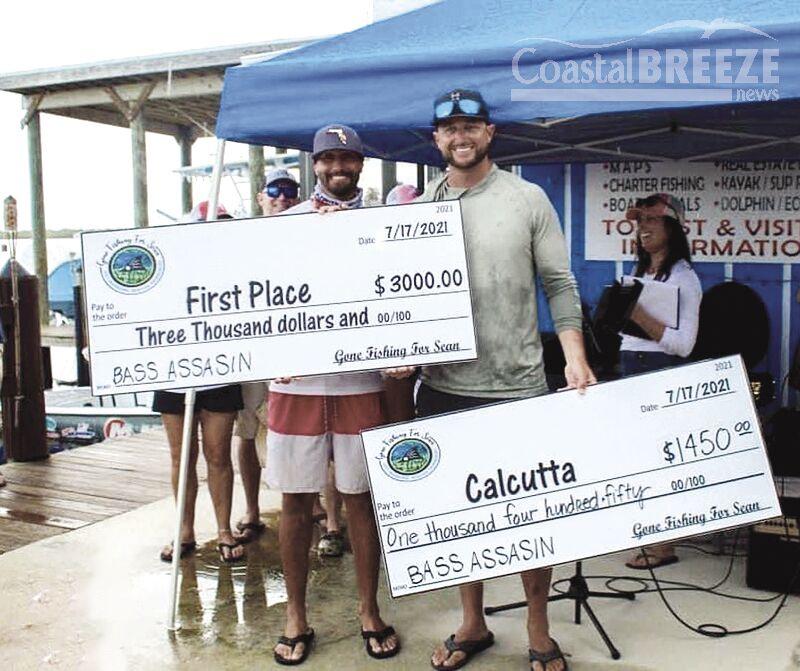 Winning First Place in the Red Fish Division was Team "Bass Assasin," receiving the First-Place cash prize of $3000.  Coming in Second Place was Team Black Pearl, Receiving a $1500 cash prize. "Bass Assasin," would  also win the Calcutta for the  day by landing the largest Snook of the day.  That fish would be measured, and a picture taken before the fish was released.  That bit of skill would bring them another check for $1450, bringing their total winnings to $4450 for their day out on the water.
All the  proceeds made as a result of the tournament will go to providing mentoring for  young anglers, ocean life education, fishing clinics, clean water events and providing safety equipment for those in need.  
For more information visit their website at www.gonefishingforsean.com
---