---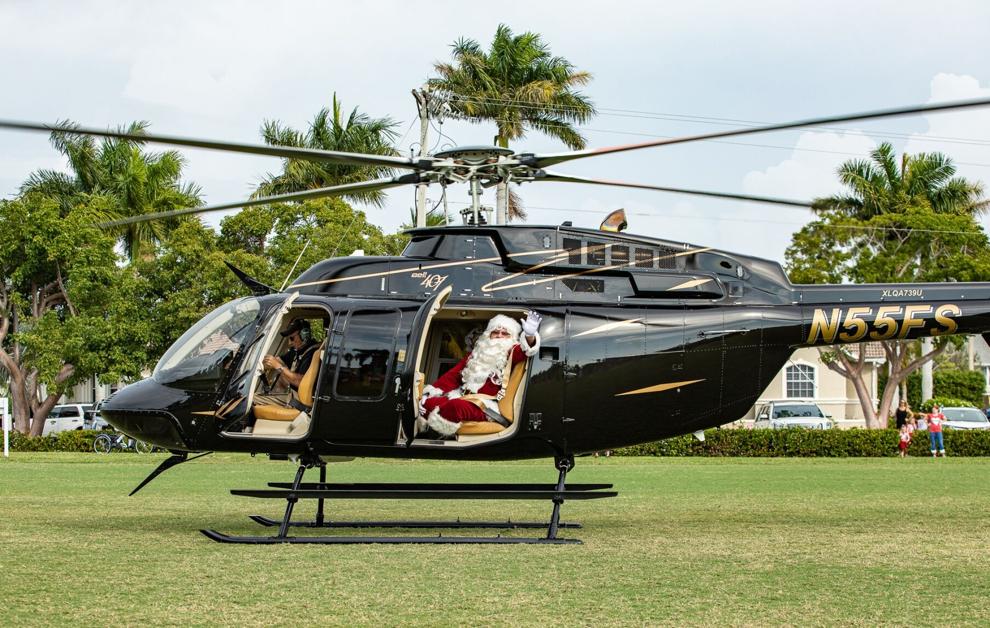 Nothing is more exciting for a child than when Christmas is quickly approaching, and their thoughts about Santa become all consuming. However, combine those thoughts about Santa with his in-person arrival by helicopter, and you might have just hit the jackpot.
That was the case on Saturday, December 18, when Christmas Island Style and Elite Aviation shuttled in two very special visitors from the North Pole. The pair was in town for a quick visit to the warmer climates, before making their rounds later next week.
You could tell that these were very special visitors, as they had a VIP escort from none other than the Marco Island Police Department. Police Chief Tracy Frazzano and Captain John Wallace ensured that the special visitors arrived safe and sound. It was rumored that Chief Frazzano put in her own request to Santa for a new mode of transportation, just like the one Santa and Mrs. Claus had arrived in.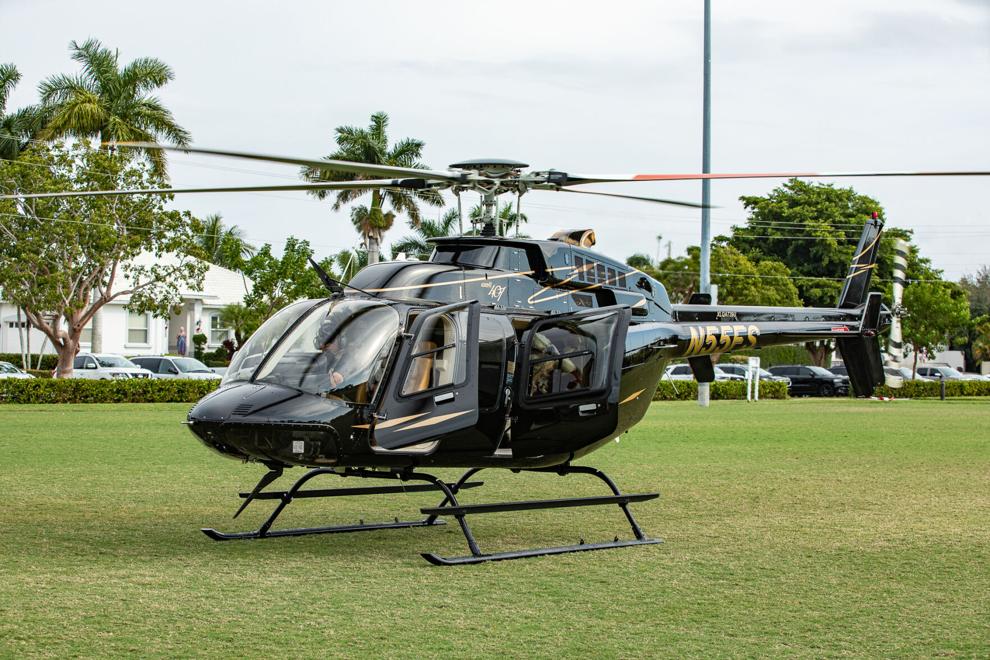 The special guests flew in for the annual Cookies and Milk with Santa event, which is held each year at Mackle Park. It was here that children could enjoy having their photos taken with Santa and Mrs. Claus, as they toured through various rooms to participate in Christmas crafts, sample special treats and play some games under the Mackle Park staff's supervision.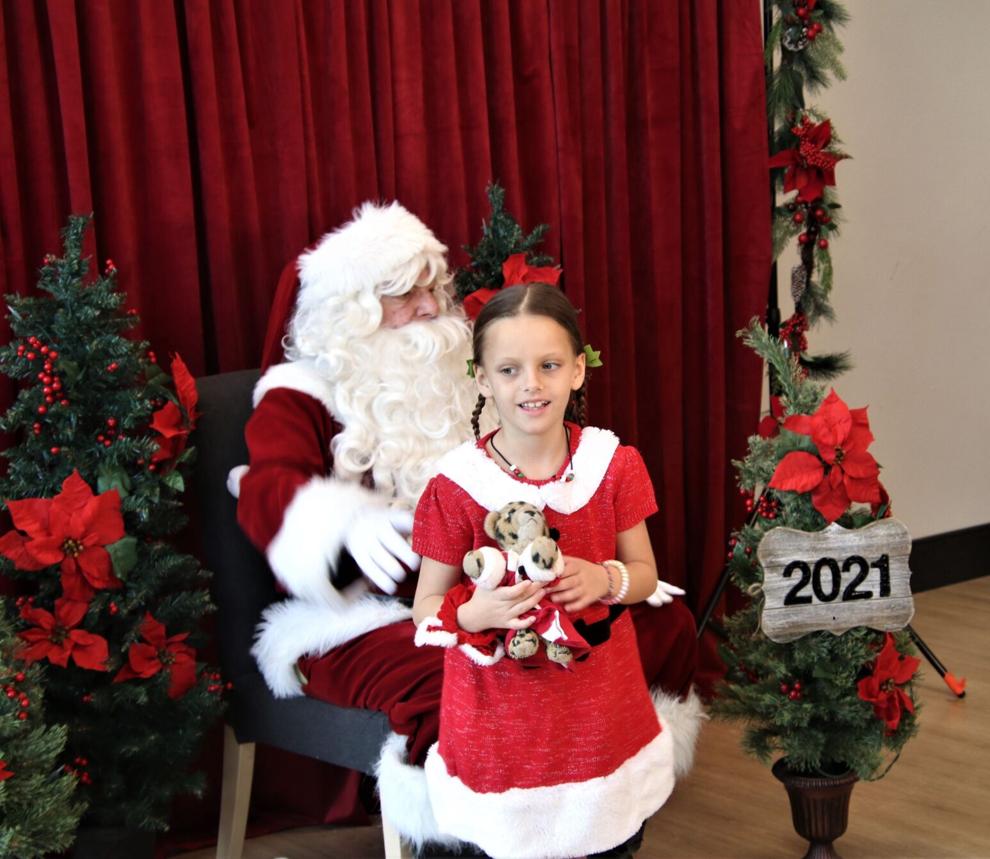 "This is probably one of the most wonderful events we do," said an excited Samantha Malloy, the Director of Parks, Recreation and Culture for Marco Island. 
However, before the children followed Santa and Mrs. Claus into the Mackle Park Center, many of them wanted to take a closer look at Santa's sleek ride. The helicopter sat on the ground for 30-45 minutes, which allowed the youngsters and their parents to get a closer look, inspect the interior of the aircraft, and take a picture or two.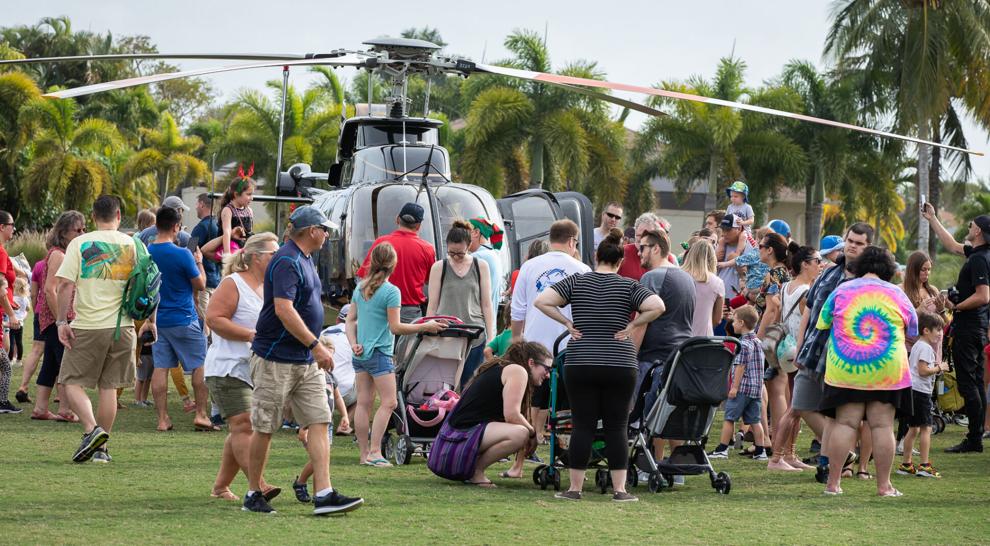 Santa's personal pilot, Joe Fragione and fellow Elite Jets staff member, Lindsay Skender greeted a wide-eyed, excited group of parents and children. The group looked over the very expensive aircraft and asked a number of questions before the aircraft lifted off and headed north.
Inside the Mackle Park Center, staff kept busy making sure that everyone was having a great time and no one left disappointed. 
---