Fifty pickleball zealots braved 90-degree temperatures Saturday at the YMCA and champions were crowned in 10 different divisions in the South Florida King/Queen of the Court tournament. But a compelling subplot flew under the radar as City of Marco Island Police Chief Tracy Frazzano, a breast cancer survivor, was competing for a bronze medal with one of her officers, Ryan Montgomery.
"I love being out in the community," Tracy Frazzano said after receiving her bronze medal with Montgomery. "Anything I can do to be part of the community is great. It's really Ryan who said to me, 'Come on out and play.' So I did. It was nice. It was a pleasure to represent the Marco Island Police Department."
There were no announcements that the island's police chief was one of the competitors, let alone that she is only two months removed from breast cancer surgery. Perhaps news of the chief's participation spread via the coconut telegraph, the communication method Jimmy Buffett sang about.
"It was weird," Frazzano said. "There are a lot of people I know here, but when I was playing in the women's round robin there was a woman from Virginia. She said, 'Thank you for your service.' So people must have been telling them that I'm playing. So it was kind of nice."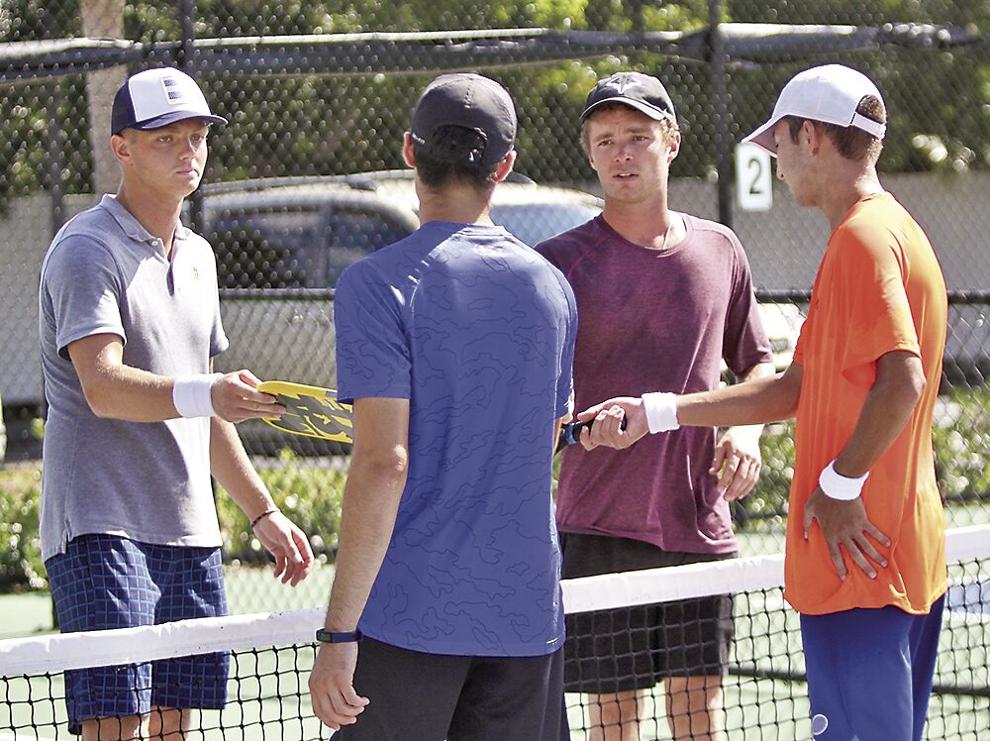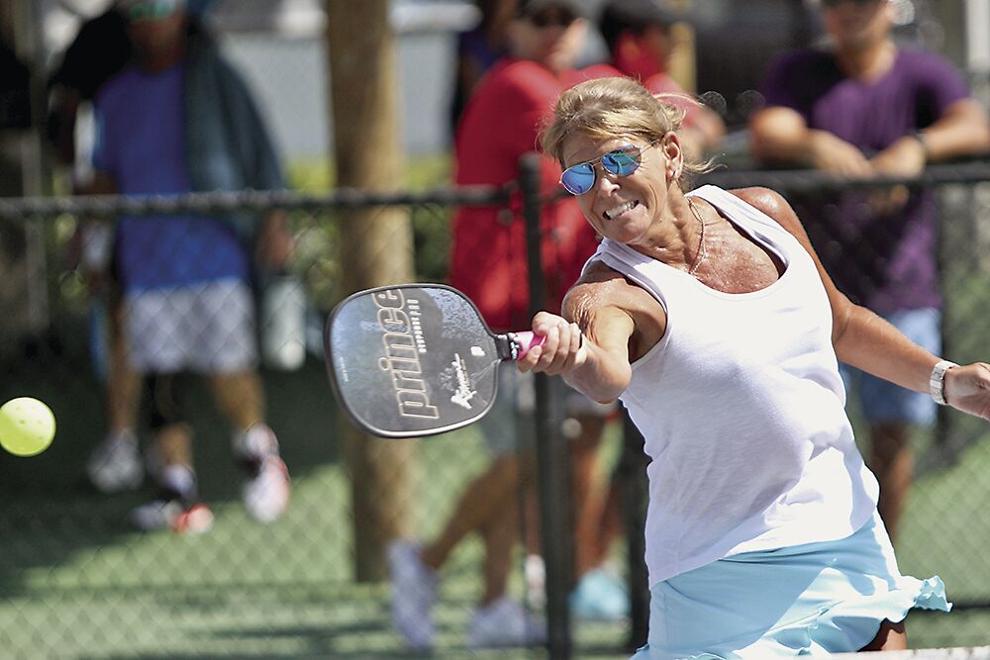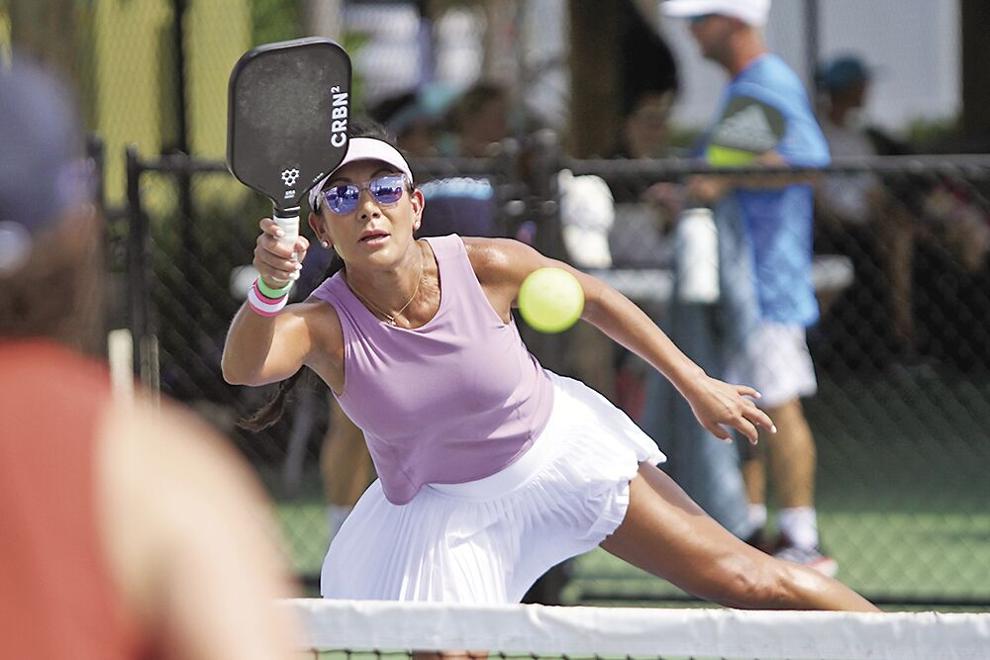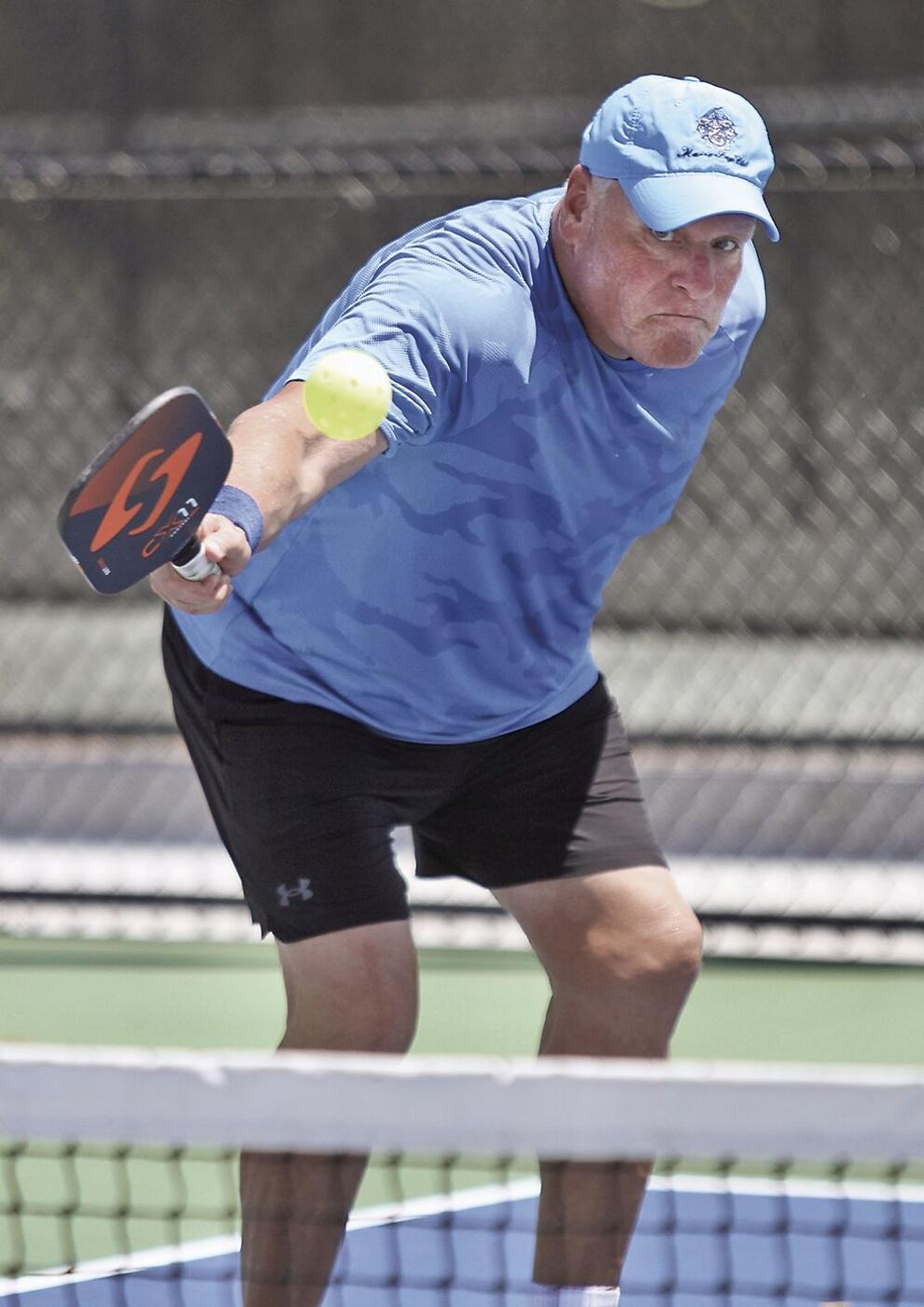 Frazzano battled gamely during the day-long tournament. She was putting balls away with gusto and getting down low to dig shots off the pavement. You'd never know the battle she has been waging off the court.
"I had my last surgery for breast cancer in May," Frazzano said in her calm, kind demeanor. "I was rehabbing. Ryan said, 'I'm going to sign us up for the tournament.' I said, 'I don't know if I'll be ready by then.' He said, 'Oh, we'll make sure you're ready by then.' So it was kind of nice to have the motivation to get back in shape and be able to play with him. We won bronze. We came in third. It was good. We really don't get to play together that much. So to be able to come out here is a good experience."
Participants also got to mix it up with city council member Greg Folley, who plays a pretty good game himself, competing in the Men's 3.5 Doubles and 4.0 Mixed Doubles.
Two players won two events. Liz Fitton won the Women's 3.5 with Sarita O'Shea and the Mixed 3.5 crown with R. Rebholz. Erica Frank won 4.0 Women's Singles over Lori Larkin and the 4.0 Mixed Doubles with Robert Vaughn. 
Matt Robinson and Ryan Pinter made the most of their trip from the east coast, winning the Men's 3.5 doubles over R. Rebholz and Roland Sirois.
Luke Dockter and and Jake Ponsler were an impressive pair, running through the round robin format undefeated, topping Kai Kemp and Christian Franke, 11-3, in the final. Kemp and Franke held down the top two spots on the Barron Collier tennis team this season.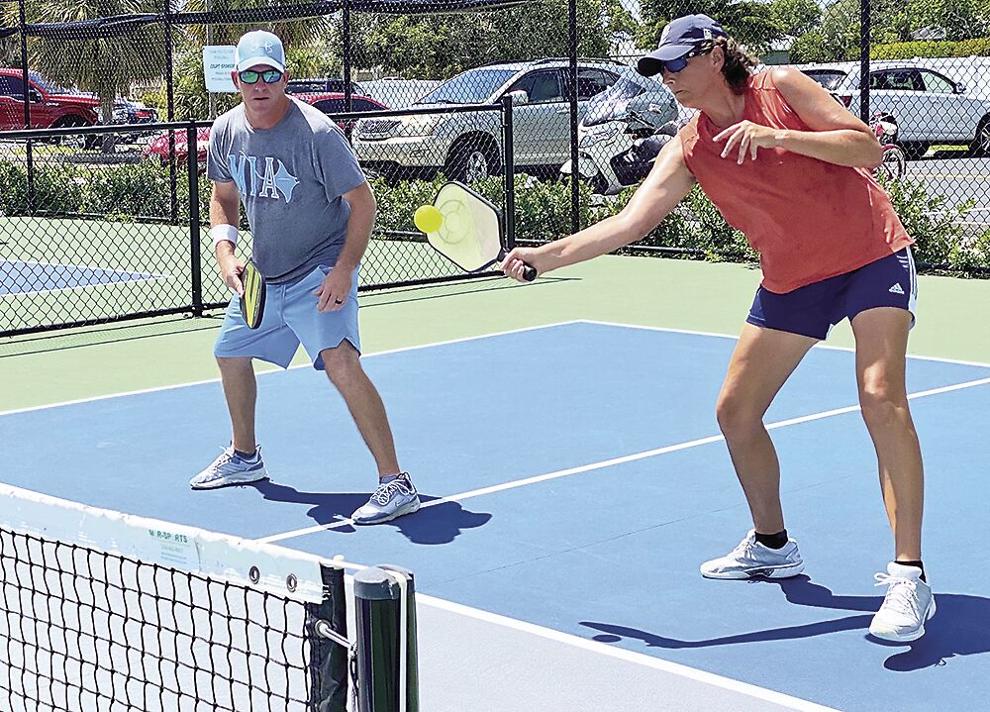 The tournament was staged by the Amateur Pickleball Association. The APA returns to the Y in October. Organizer Dylan Horowitz is expecting more players next time, judging by the enthusiasm of Saturday's crowd.
"I'm very pleased," Horowitz said, "it's our first time on Marco. Hopefully, next time we'll have 150 to 200 players and make it a two-day event instead of just six hours on a Saturday."