---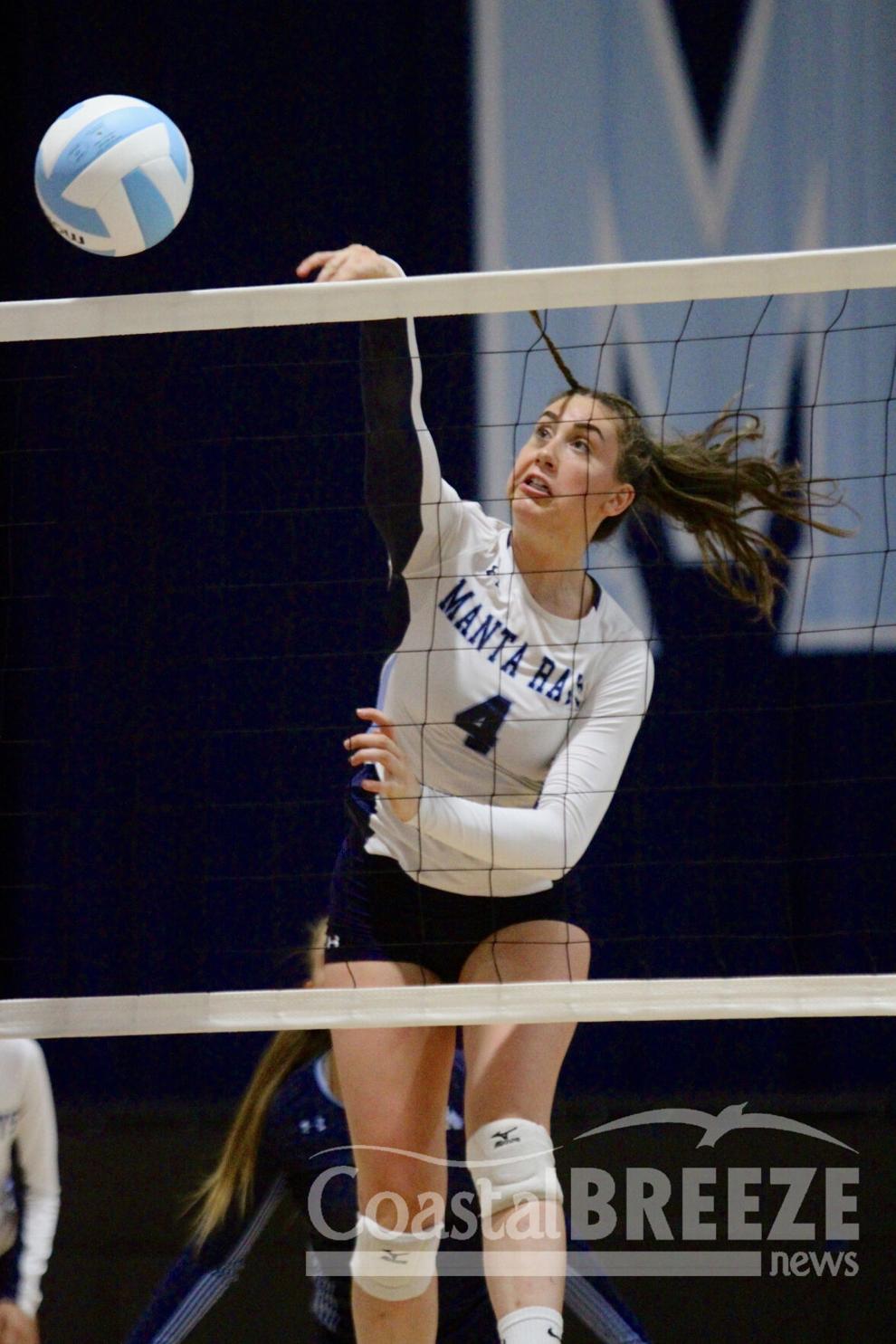 Some numbers are magical in sports. In volleyball, 1,000 kills is a significant career milestone. On Thursday night, in the Marco Island Academy's easy three-set home win over Everglades City, Rays senior Camryn Rose leaped high in the air and pounded the volleyball over the net for a winner for the 1,000th time.
Rays director of athletics and student activities, Ryan Roberts, was ready for the occasion. After Rose's milestone shot, Roberts opened the stage curtain to reveal a balloon display honoring Rose's feat.
"We couldn't think of a better time for her to hit her 1,000th kill," Rays head coach Alyssa Stolinas said, "Everglade's coach Becky Welch has been watching her since she was a freshman. It was really special. It was a good win. She worked really hard to it. She deserves it. She didn't know it was her 1,000th. It was a surprise."
"Camryn's more hungry this year," Stolinas said, "I think it's because it's her senior year. She knew she was getting close to 1,000 kills. She's just eager to win. She wants to make more history before she leaves. She's already done so much. As a team they've set a lot of records for the school. The winningest team here. And we're stronger this year. We had a lot of young girls last year. A year makes a big difference."
The 25-12, 25-12, 25-18 win brings the Rays record to 4-1. On Thursday the Rays travel to Mason Classical Academy before returning home Friday to host Neumann.
---