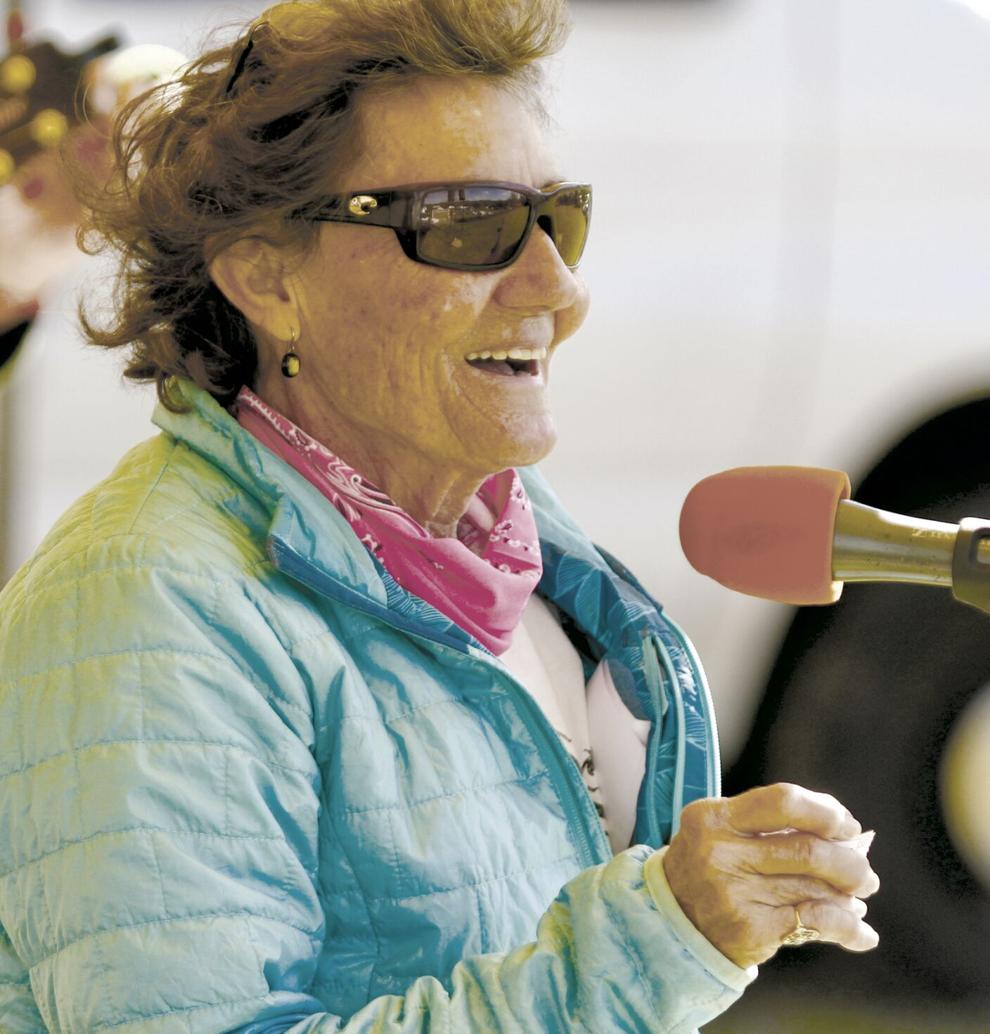 Patty Huff couldn't have been any happier Saturday. And why shouldn't she be happy? On December 29, President Biden signed the 2023 Omnibus Spending Bill that contains a $3 million grant for Bank of Everglades, the nearly 100-year-old bank in Everglades City.
Huff, president of Everglades Society of Historical Preservation, was hard at work running the Save the Bank of the Everglades Building Music Festival, on the grounds of the historic Rod and Gun Club on the shores of the Barron River. The festival, featuring some of Florida top folk artists, is a fundraiser for the Bank of the Everglades Building.
"We're one and we're strong," Huff said. "We're very excited about the community's effort behind the rehabilitation of the bank building. It will serve as our Everglades Area Visitor's Center. It will also be our Trail Town Headquarters."
Everglades City was designated a Trail Town in 2019 by the State of Florida. They're the only Trail Town south of Lake Okeechobee.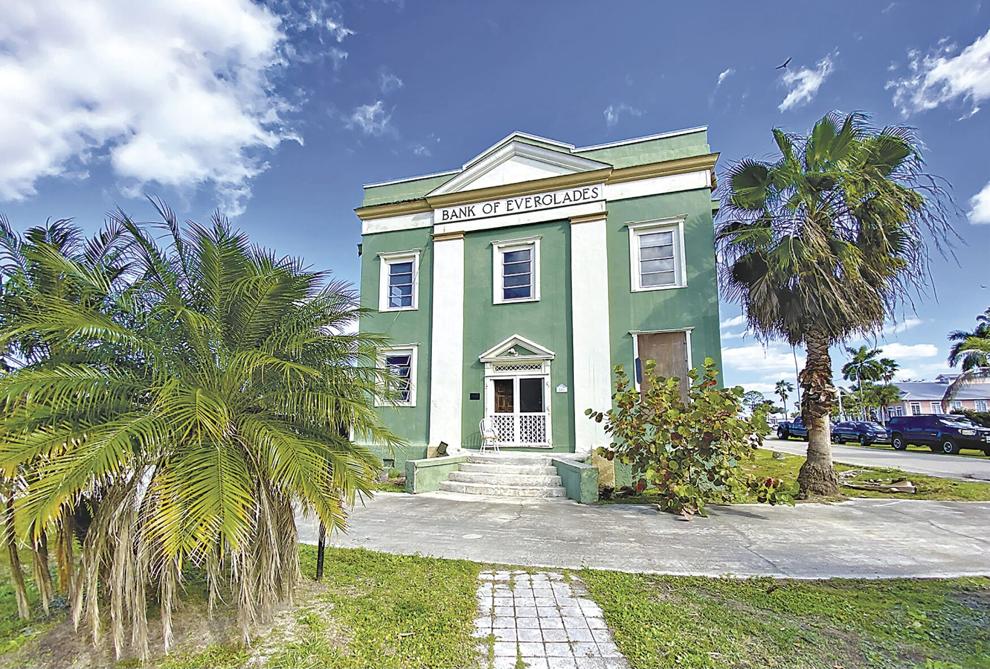 "They dedicated us because of the amenities we have," Huff said, "bicycling, paddling and hiking. Plus we have the restaurants and the hotels to support it. That draws a lot of people here."
The former bank building will have a community conference room, an historical Everglades library and an art gallery.
Huff said congressman Mario Diaz-Balart is largely responsible for the $3 million appropriation.
"Our congressman," Huff said, "Mario Diaz-Balart put $3 million for our bank building into the appropriations bill. So when Congress, the Senate and the President signed that, we were part of that. It's done. We'll be getting the money sometime this year."
Even though they're $3 million richer, more fundraising is needed.
"Things like this music festival and our bank tours last year," Huff said, "and our other fundraising events will help us continue on with all the consulting and engineering studies. All the studies we've had to do in the last year-and-a-half have cost a lot of money. That's where our fundraising funds have been going to. Just getting everything prepared for that moment  (so) that we're ready for construction."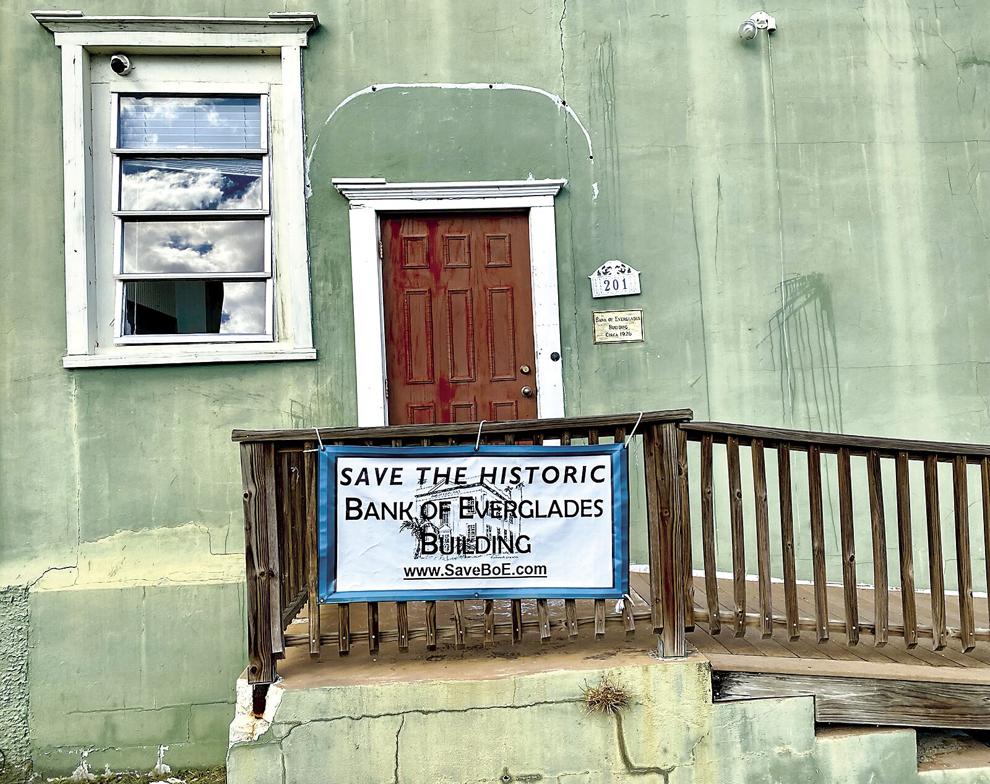 Last year the Everglades Society of Historical Preservation was notified by the congressional office that Diaz-Balart had projects in his district that he could include or suggest.
"We filled out a form that we submitted last summer," Huff said. "This was decided during the appropriations committee session."
Huff said that Diaz-Balart is a longtime supporter of Everglades City.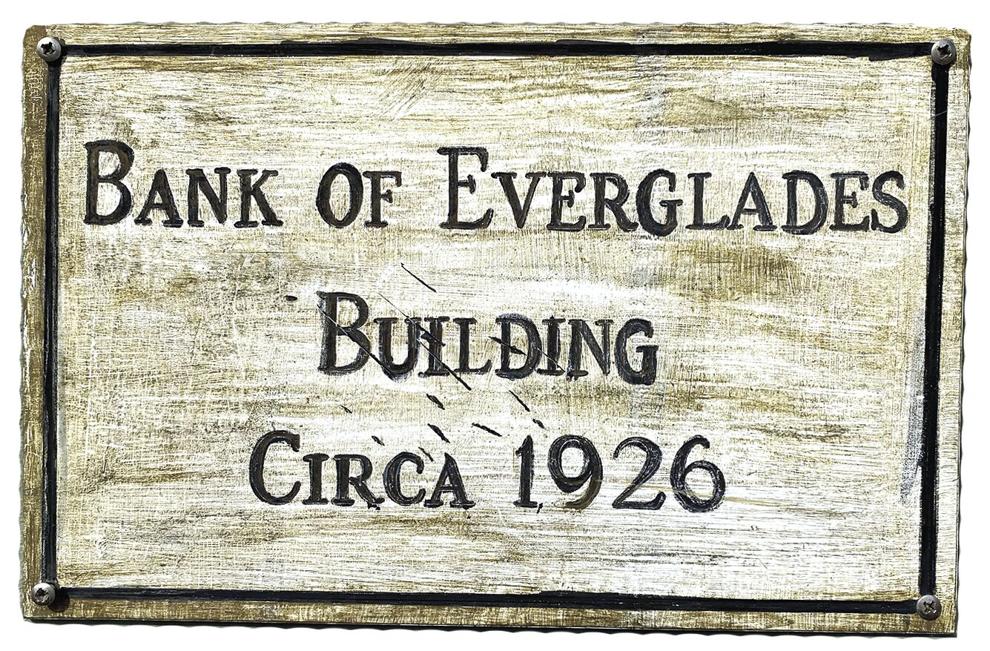 "He understands the importance of our town," Huff said. "He's always been supportive of every effort we've had here. But we've also gotten wonderful letters of recommendation from Senator Kathleen Passidomo, from all of the national parks. Everybody has been so supportive of this project."
Huff said the historical society didn't want to see the bank building deteriorate.
"We wanted to make it a viable institution again," Huff said. "Something that people could be proud of. To be part of the public. We're the historical society, but we wanted to do something for the whole community and for the visitors who come here. They'll be learning a lot about the Everglades and it's just going to be something great for everybody."