On Sunday, November 6th, Jim and Allyson Richards hosted a mini car show and live auction to benefit Our Daily Bread Food Pantry (ODBFP). About 13 cars were on display from Jim Richards car collection. 
According to Liz Pecora, Vice President of ODBFP, it was a successful evening with their goal of $50,000 being reached. 
Richard's DeLorean attracted quite a crowd as it had a cult like following being the star of the movie, Back to the Future. John DeLorean's futuristic sports car with a SS304 stainless steel body, sports car styling along with the "flux capacitor" made it the "ideal for traveling" in time.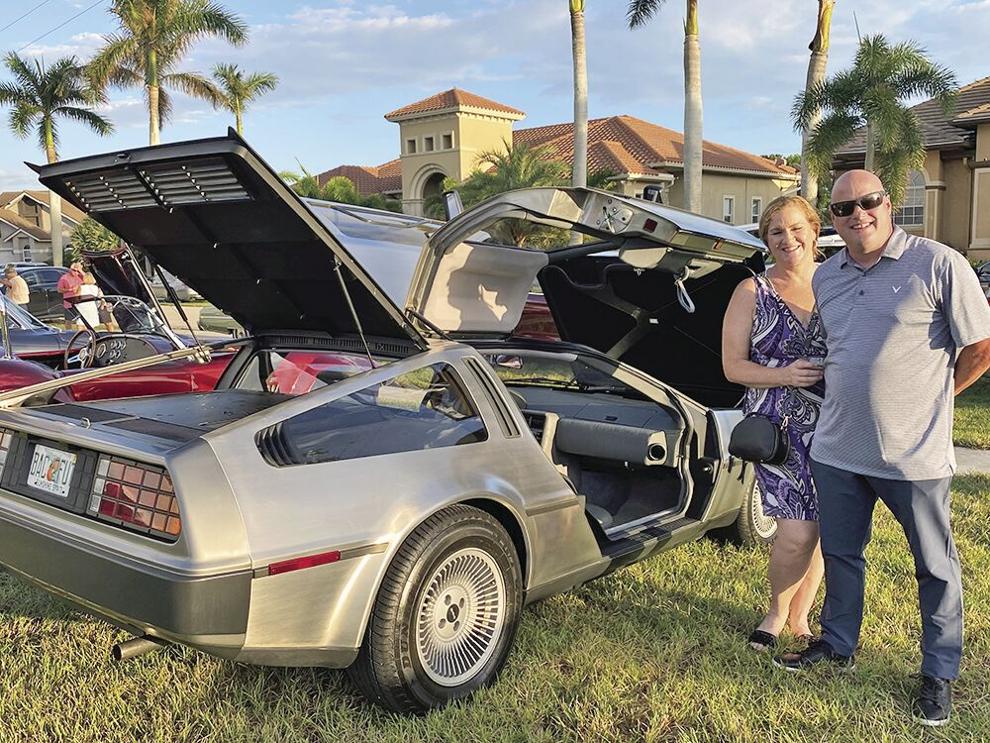 The collection included a Shelby Cobra; Jim's Corvette Collection; an Audi race car; 1957 Chevy; 1932 Ford and several roadsters. A crowd pleaser was the iconic psychedelic vibrant orange Pontiac GTO "The Judge." According to Mike Richards, who gave me a tour of the collection, this was the king of the muscle car market and reminded the attendees of the glory days of stick shift.  
But the invited guests knew that they were here to help out with a real struggle that is happening around us. According to Amanda Nelson, ODBFP's Executive Director, "this year has been a tough one for the Pantry. It's been an exciting one but also very tough with the ever-rising food cost." Nelson reminded the guests that when we all walk into a store, "we know that the price for milk, eggs and cereal have gone up."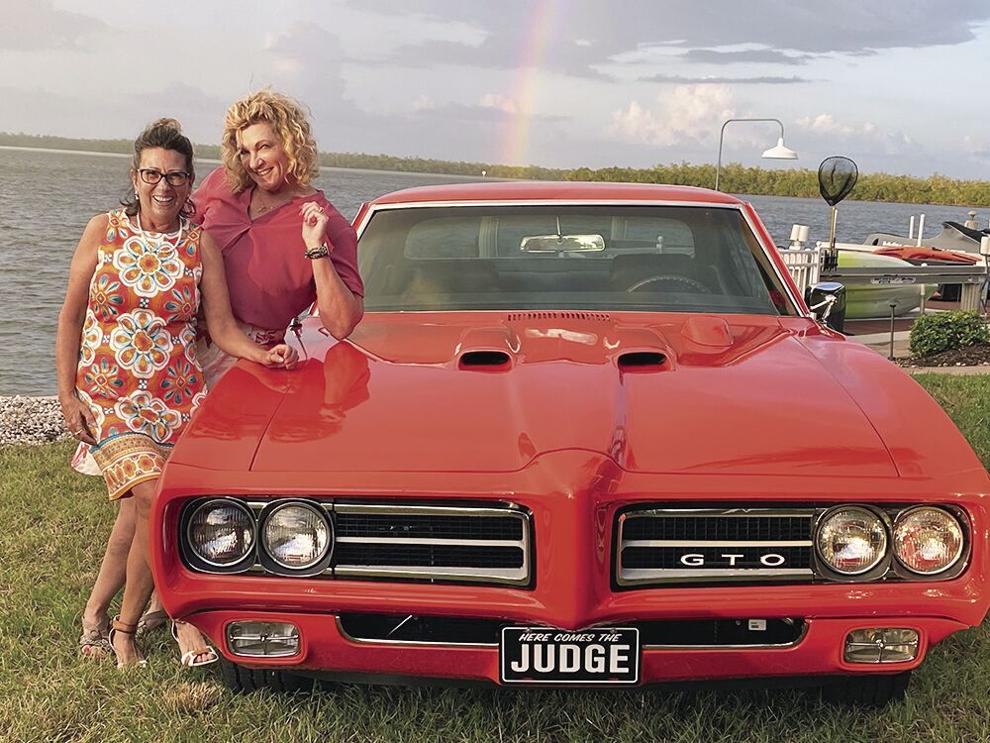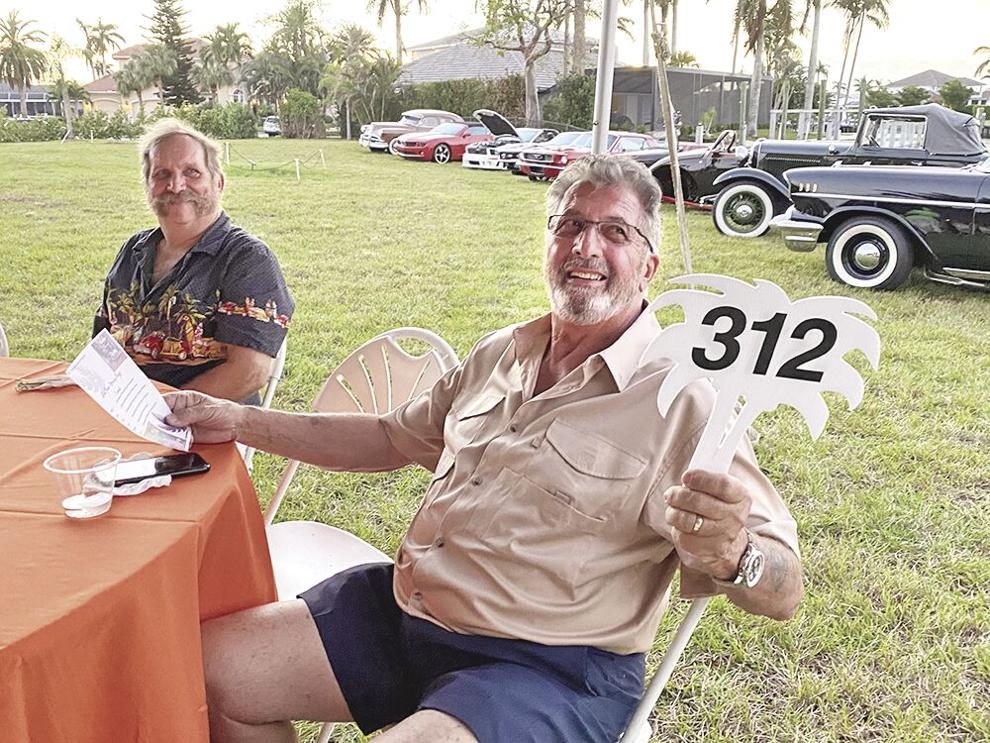 In addition, Nelson added, "we are getting more and more guests who are hungry" and provided an update and comparison from the previous year. "This year, we fed 162,000 people so far and last year, for the entire year, we fed 152,000 people."
Mike Stanczak, a volunteer for the pantry for the last three years added, "we are 44% higher than we were last year. On a weekly basis we are feeding about 1,200 families between our Saturday distribution at the Winterberry location; mobile food pantry – Al's Pals; backpack program at the Manatee schools and the Marco Island Charter Middle School and the breakfast food program at the Marco Island Academy."
"The struggle is real," Mike added. "It is easy to lose sight of the fact that we have people who are in need right here on our island." He welcomed everyone to the event and to "raise your paddles high" kicking off the live auction.
Our Daily Bread Food Pantry was a "pipe dream" for four women who founded the Pantry and they started out by providing bags stuffed with food on Fridays to send home with students in need. Soon, a closet in a local church was used as an emergency food resource. Today, the Pantry has grown into what it is today and Nelson thanked the incredible cadre of over 200 volunteers working from three hours to sixty hours a week.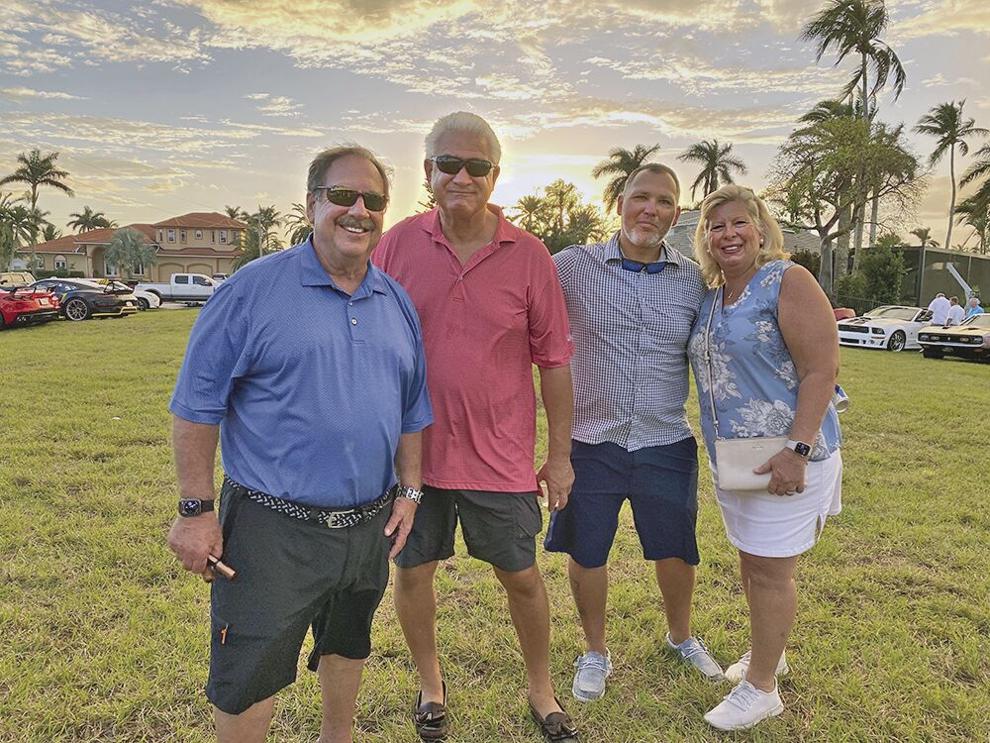 How can YOU help? Donate these items: 15-oz canned vegetables along with any size cereal box, peanut butter and canned Chef Boyardee. Donations may be dropped off at the 1450 Winterberry Drive, annex building (on the Auburndale street side).