---
While it may not have quite lived up to its wild and woolly past, everyone was happy to see the return of the Little Bar's end of season bash, Spammy Jammy, Saturday night in Goodland.
Little Bar co-owner Niki Bauer is a little hazy about when Spammy Jammy started. But she's sure about how it started.
"We started here in 1978," Bauer said, referencing the start of Little Bar as the restaurant we know today. "Spammy Jammy started right after that. It just grew. It's our end-of-the-year party because we close for the summer."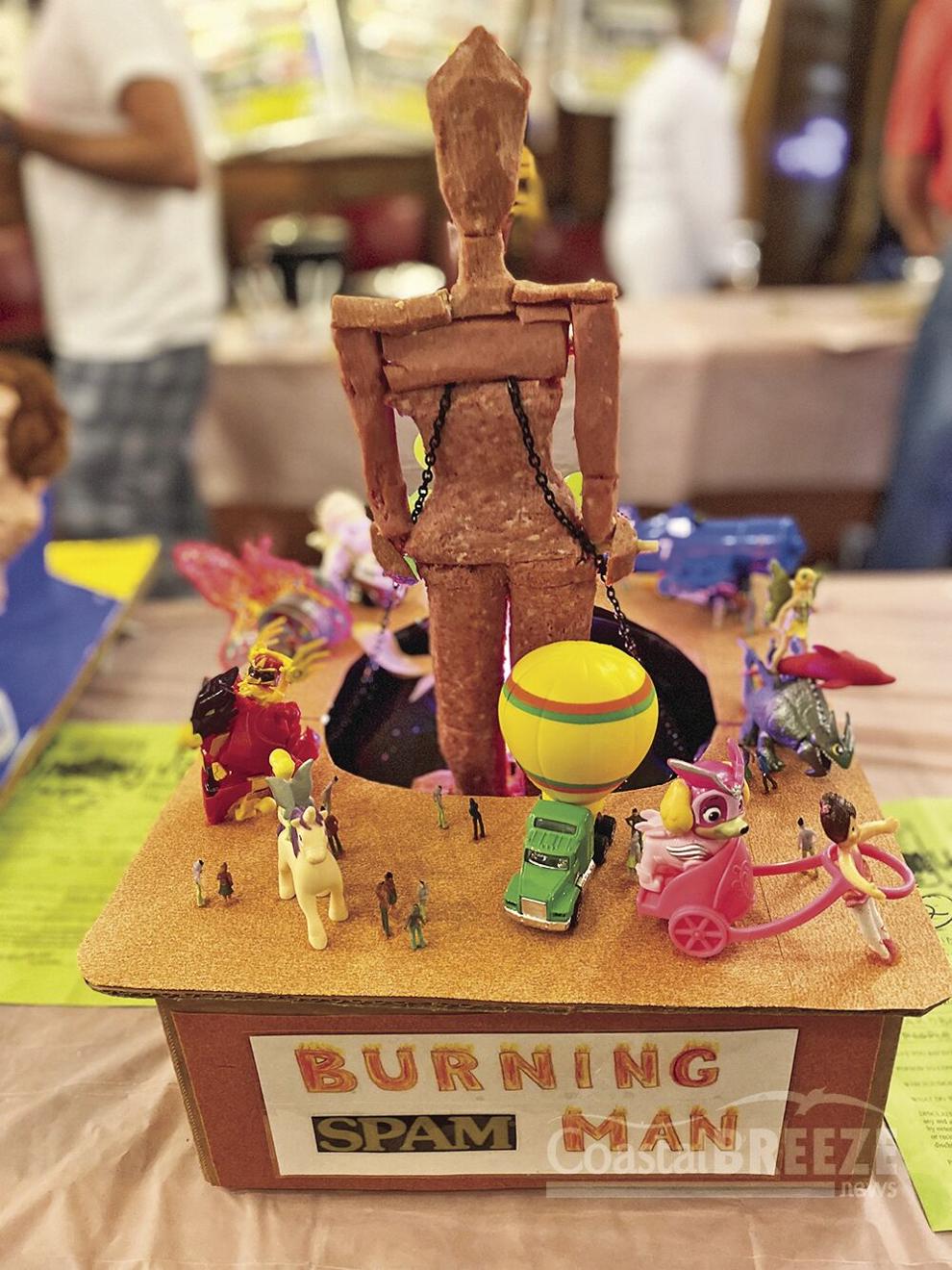 "Back in the day - I can't remember which hurricane was coming through - we were at the old Little Bar on that side of the building," she said, motioning eastward. "We had a storm. We had no electric. And everybody came to the bar in their pajamas. We were eating Spam because this used to be the grocery store. So, we have it every year now. It's our way of warding off the hurricanes. Our building has never been damaged, not even by Irma."
Last year, like most other area events, Spammy Jammy was canceled due to the COVID pandemic. Until recently, Bauer and her brother, co-owner Ray Bozicnik, weren't sure if the popular event would take place in 2021.
"We just pulled this off the last few weeks," Bauer said. "So, this year is a little different. We don't have the t-shirts and stuff like we usually have. But that's cool. We have a great crowd."
Bauer, who lines up the Little Bar's famous parade of top-notch live entertainment, quickly dialed up a few of her musician friends, including former Marco Island Artist of the Year JRobert.
"JRobert and Raiford Starke opened up," she said. "The Raiford Starke Band is coming on at 8:00 PM. I have a little surprise for everybody. J.P. Soars is one of my good friends - he's a phenomenal blues player. He's going to come in and sit with them later."
There is no telling how late Spammy Jammy will last each year, except that it has to end by 2:00 AM.
"We can't stay open past 2:00AM," Bauer said. "Sometimes it goes until two. I don't know about this year. People are having a great time."
Larry Purvis, a longtime concierge at the Marriott, is a veteran Spammy Jammy judge. He liked his job at the Marriott. "I got paid for telling people where to go," he deadpanned.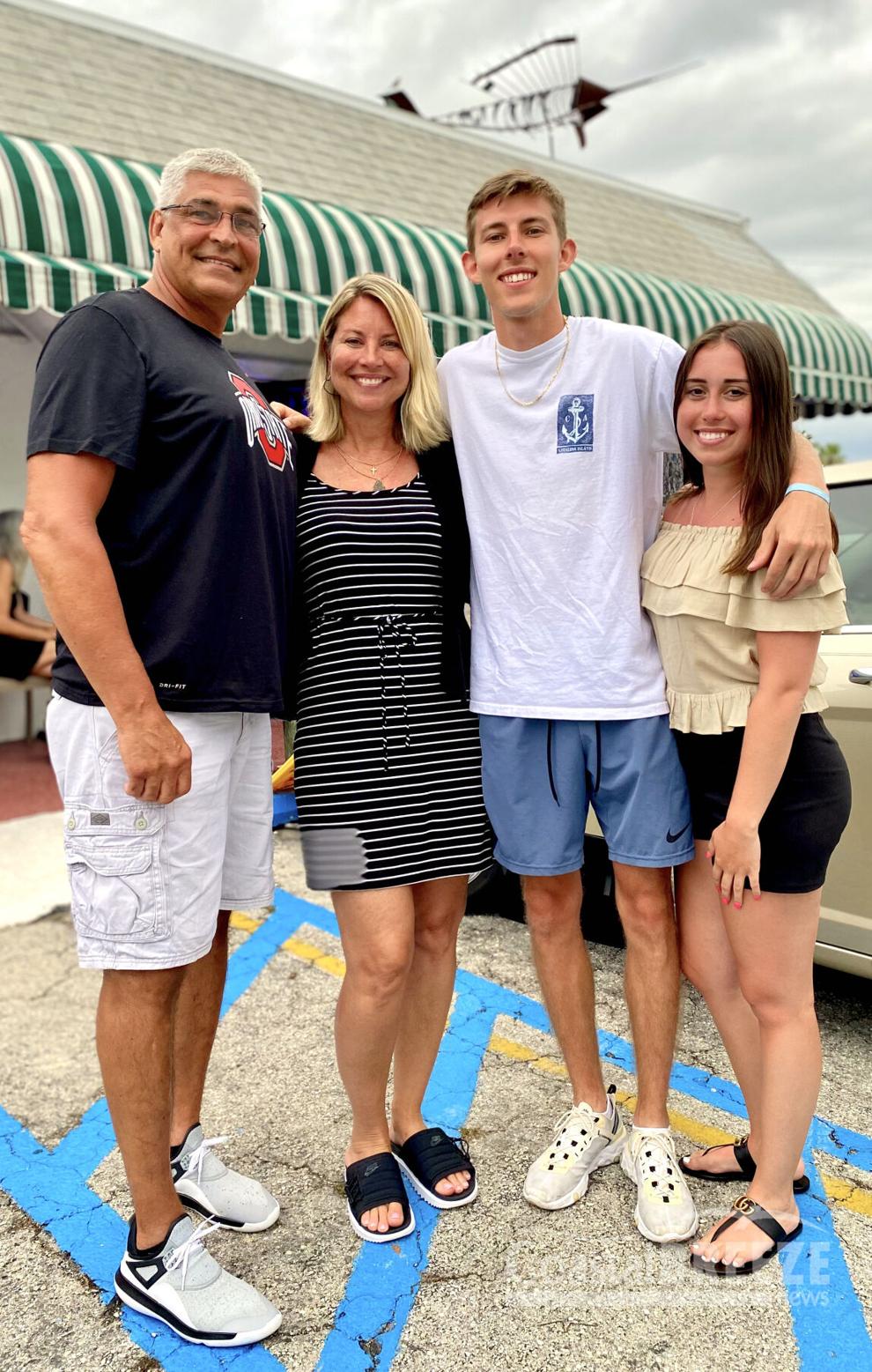 "I've done this for 13 years as a judge," Purvis said proudly. "They came to me when I worked at the Marriott. We pretty well have the same judges every year. I know most of them. I brought Peggy here because she doesn't drive." Peggy Koelle and Purvis worked together at the Marriott for many years.
Has Purvis seen an increase in his judge's stipend in his decade-plus of service? "No stipend," Purvis laughed, "but I've got a house full of hats." The Little Bar staff creates clever Spam-themed hats for all of the judges.
So, what do the Spammy Jammy judges look for in an entry?  
"You're looking for the content," Purvis said. "Is it edible - would you eat it? Would you try it? Not all of them would I try, because I don't like anything real spicy. I don't mind a little spice. Then you look at it entertainment wise. How realistic is it? That's the way you grade them. You give them a number from one to ten."
Purvis said he doesn't know how many of his picks actually walk away winners.
"Normally it goes on until late in the evening," he said, "and I usually leave before they announce the winners. I usually leave between 10:00 PM and 11:00PM, and they're still going strong. It's so good to have it back. Last year, of course, everything was shut down. It was nice to see that people have come back."  
---
Winners:
Art Category
First Place: "Betty Page" by Claire Townsend
Second Place: "Fauci Flip Flop" by Monica Sooy and Denise Danforth
Third Place: "Spamdemic" by Laurie Diefenthaler
Fourth Place (tie): "Burning Man" by Lisa Bauman and "Spam Bank" by Jimmy Ketchum
Food Category
First Place: Quiche by Merrill Allen
Second Place: Black Eye Peas by Emilee Lake
Third Place: Spaghetti by Sagine Ducasse
Fourth Place: Pot Stickers by Celeste Navarre
---