The Singing Chef, Andy LoRusso, is enjoying a cortado, his favorite coffee drink, at Cafe on the Bay, when we catch up with him to talk about his latest offering in his Singing Chef brand - premium pre-made meals using his homestyle sauces. The meals will be launched June 1 in 130 Food City stores in Virginia, Kentucky, Tennessee, and Georgia.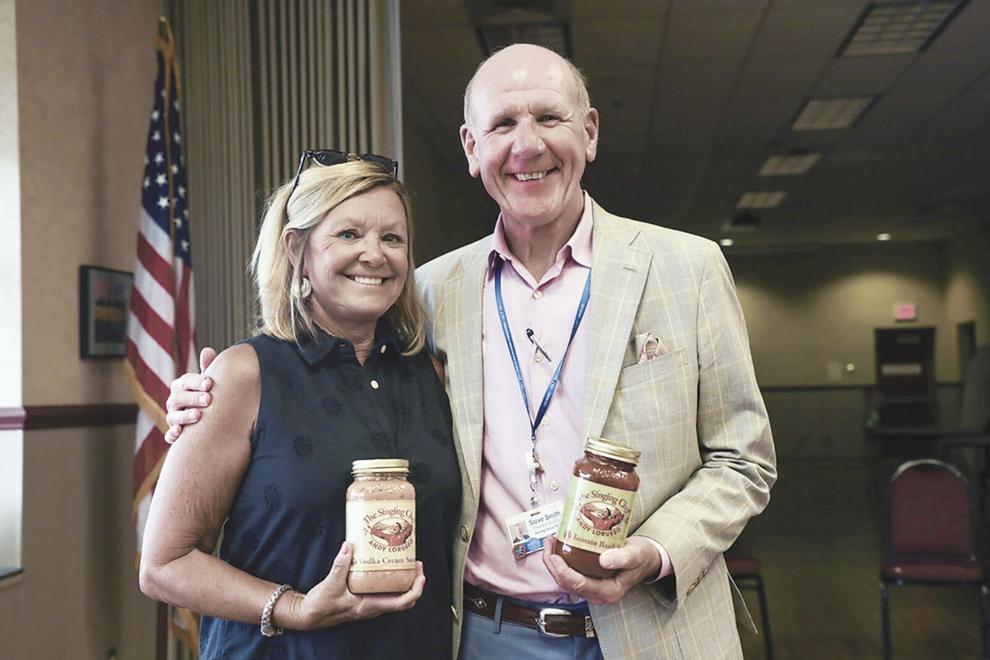 LoRusso gained fame as the Singing Chef when he appeared on the Donnie and Marie show years ago. He honed his Singing Chef act at major casinos across the country. The pandemic provided LoRusso with the opportunity to shift gears and grow his brand. The first step was to offer three of his Nonna's sauces to the public.
"The pasta sauce got started because of the pandemic," Andy LoRusso said. "A lot of the major work from the casinos that I used to do had shut down. When I moved to Naples two years ago, I really wanted to continue as the Singing Chef, and continue to offer something to people to make their life a little more simple. Open a jar of homestyle sauce and feed their families a wonderfully healthy meal - and also a reasonably priced product."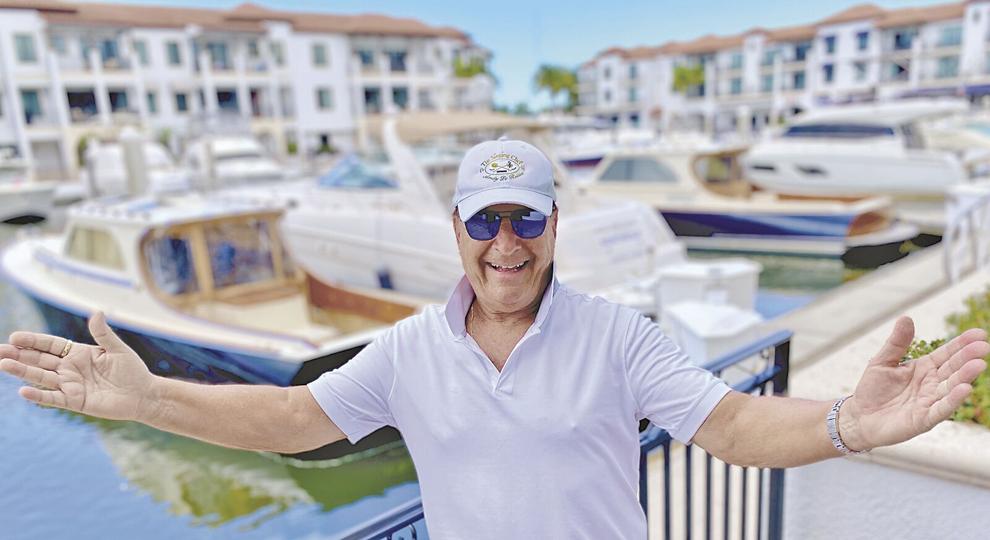 LoRusso introduced his pasta sauces almost two years ago now. And his brand is growing. His three sauces, Vodka Cream Sauce, Tomato Basil, and Grandma's Original Sausage and Fennel are available locally at Wynn's market in Naples - his first customer, Mario's Meat Market in Ft. Myers and Paradise Seafood on Marco Island. But his big break came when Food City picked up the Singing Chef Brand.
Food City discovered him after a participant in one of his Singing Chef shows told the southern supermarket chain about LoRusso and his show.
"I performed a fundraiser for one of the historical theaters in Bristol, Tennessee, the Paramount Theater," LoRusso said. "They befriended me and made me part of their family. They told me I should be in the Food City markets. So, I sent them samples. They loved the samples. Then I started to negotiate a deal with the category buyer from Food City. They've kept on buying ever since."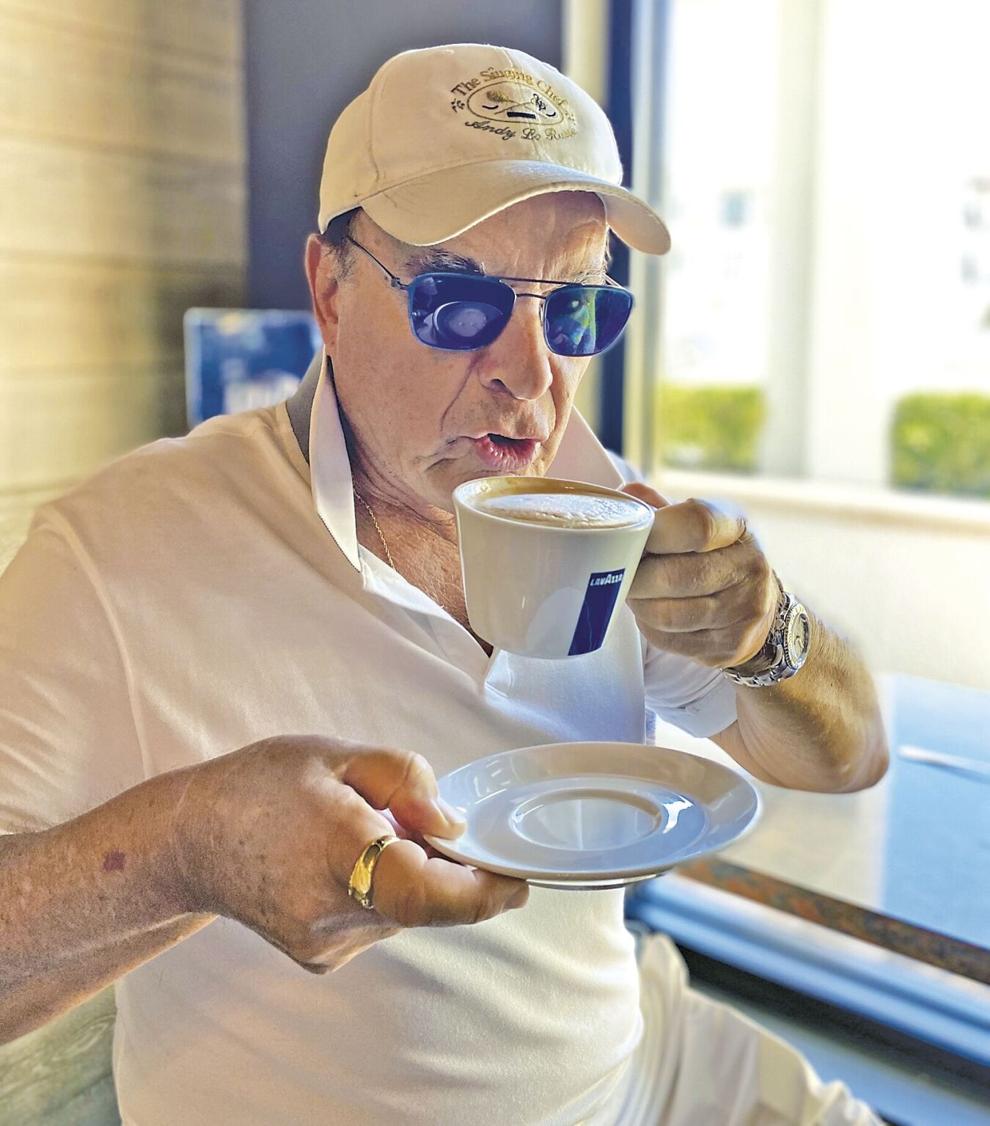 Food City decided to add pre-made meals with LoRusso's sauces after he performed an in-store demo in one of their largest stores.
"Last year I went down to Food City for my first live, in-store demo," LoRusso said, "inside the Bristol, Tennessee store. A very large store. I met a whole bunch of people there."
LoRusso had a meeting with David Haaf, Food City's vice president of food service and Starbucks operations. He told LoRusso about the success of their pre-made meals. How they are very affordable to people.
"He was thinking about the possibility of using my pasta sauces," LoRusso said, "which are selling well, for those meals. And developing some new items, recipes. They decided to develop two recipes using my vodka cream sauce with shrimp and penne pasta. The other is my tomato basil sauce with a delicious combination of vegetables and gnocchi. I really like the idea of putting those two recipes together with my sauces. Sure enough, now they're being released in all 130 stores. They're training their chefs in each store. Because all of their chef inspired line of Shortcuts meals, as they call them, are made individually in each store by their Food City chefs."
The meals are placed in the deli cases in the stores, and contain a wobbler, a type of POS display used for promotions and in-store marketing campaigns to promote products. The shelf wobbler is placed right at the shelf, wobbling off the shelf.
"They will have a QR code on the wobbler," LoRusso said, "so people can scan it and actually hear me sing. Which is very cool. Then they have a direct line to more recipes on my website, singing chef.com, so they continue to buy the sauces and use them with other recipes."
These meals are priced at $5.99 for one, and two for $10.
"They're a great value," LoRusso said. "It's providing people with an alternative meal solution that's very reasonably priced. Especially with two working parent households now. Kids coming home from school wanting to have something healthy on the table. Now they can go into any Food City store and pick up these Shortcuts meals as well as my Singing Chef sauces and make a great meal in a matter of 15-20 minutes for their family. For right now this is where we're at with the pre-made meals, that are very healthy, and we hope will be a big success in all 130 Food City stores. These meals are kind of like an inflation buster. To provide people with a premium product, reasonably priced and a healthy alternative."
Food City is happy to have LoRusso's products.
"Food City is proud to expand our partnership with Chef LoRusso and The Singing Chef line of sauces," said David Haaf of Food City. "The new, chef inspired line of ShortCuts heat-and-eat meals featuring Chef LoRusso's sauces will be a wonderful addition to our deli and provide our customers with quick and easy meal solutions."