The 52nd Everglades Seafood Festival's success thrilled the event's chief organizers, who were all filling that role for the first time. Since the fundraiser's completion, they've enjoyed that same feeling distributing the event's revenue to benefit the community.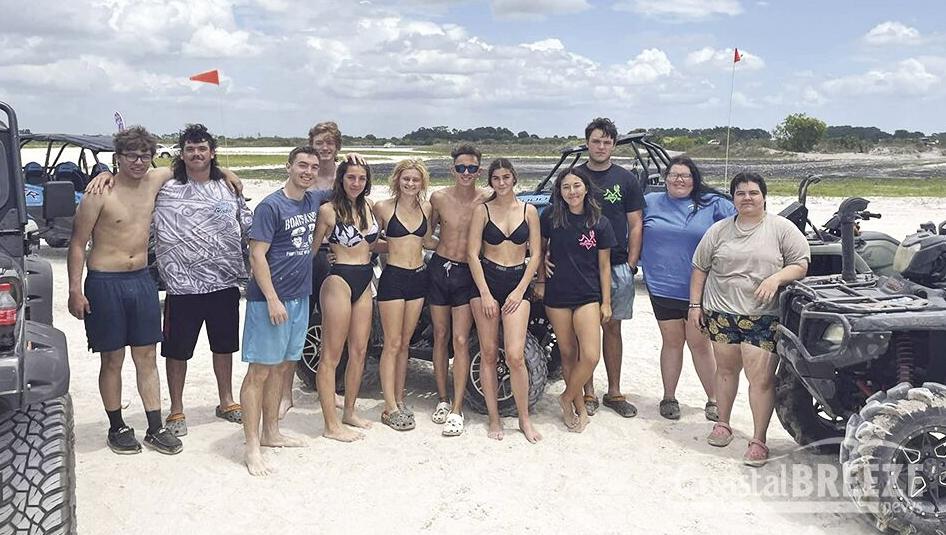 Held in February, the three-day-long festival features live music, crafts, children's carnival rides, adult and nonalcoholic beverages, and an assortment of foods, highlighted by locally sourced seafood. The proceeds are dedicated to benefitting Everglades City's children, churches and the community at large. 
The Florida State Stone Crabbers Association hosted and organized the 2022 festival, the first foray into such an undertaking for the organization's founders, Carrie Doxsee, Holly Levingston-Dudley and Kelly Kirk. 
"We're trying to put our money where our mouth is," said Levingston-Dudley. "These are the things we all promised before the festival started. We were hoping on a wing and a prayer that we'd make the money we needed to get things done and it happened. We're here to help the community make things possible. Any good deed the money can go toward, we're more than happy to get on board with that."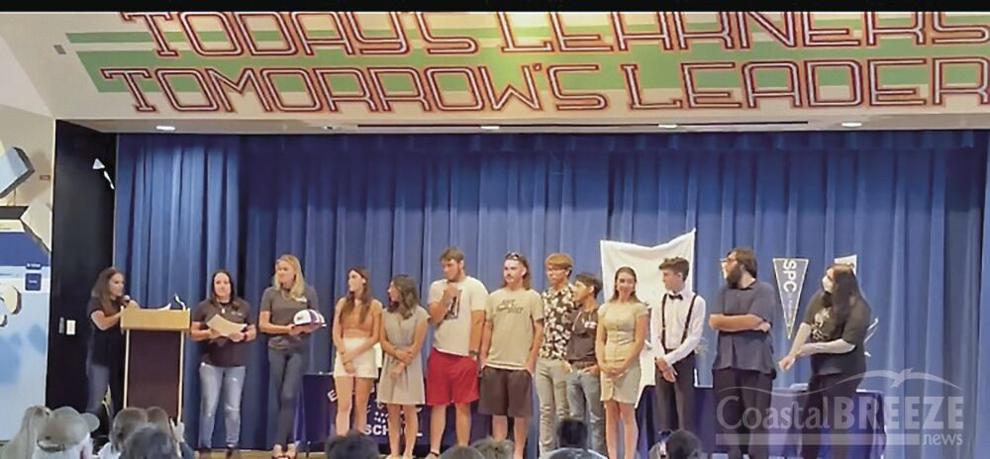 The threesome awarded ten $1,000 scholarships to graduating seniors at Everglades City School presentation ceremony held at the school. Festival proceeds were also used to: 
Buy letterman's jackets for the junior and senior classes.

Purchase a concession trailer for the school, which has never had one for its baseball and softball games.

To finance the senior trip to the Lazy Springs Recreation Park in rural Lee County, which totaled about $5,000 in rental fees for ATVs and side-by-side off-road vehicles for the day.

Donate $1,000 to get the Copeland Baptist Church youth program up and running.
"As a former educator in Collier County for 15 years, I know that the Everglades City School was always the underdog and got the least attention because it's so small," said Doxsee. "It's important to make these kids feel like they matter too, and it felt really good to present those scholarships onstage. And they're not just college scholarships. They're also for vocations, for things other than your traditional universities. Whatever these kids need to be productive and accomplished in society, we're willing to help them with."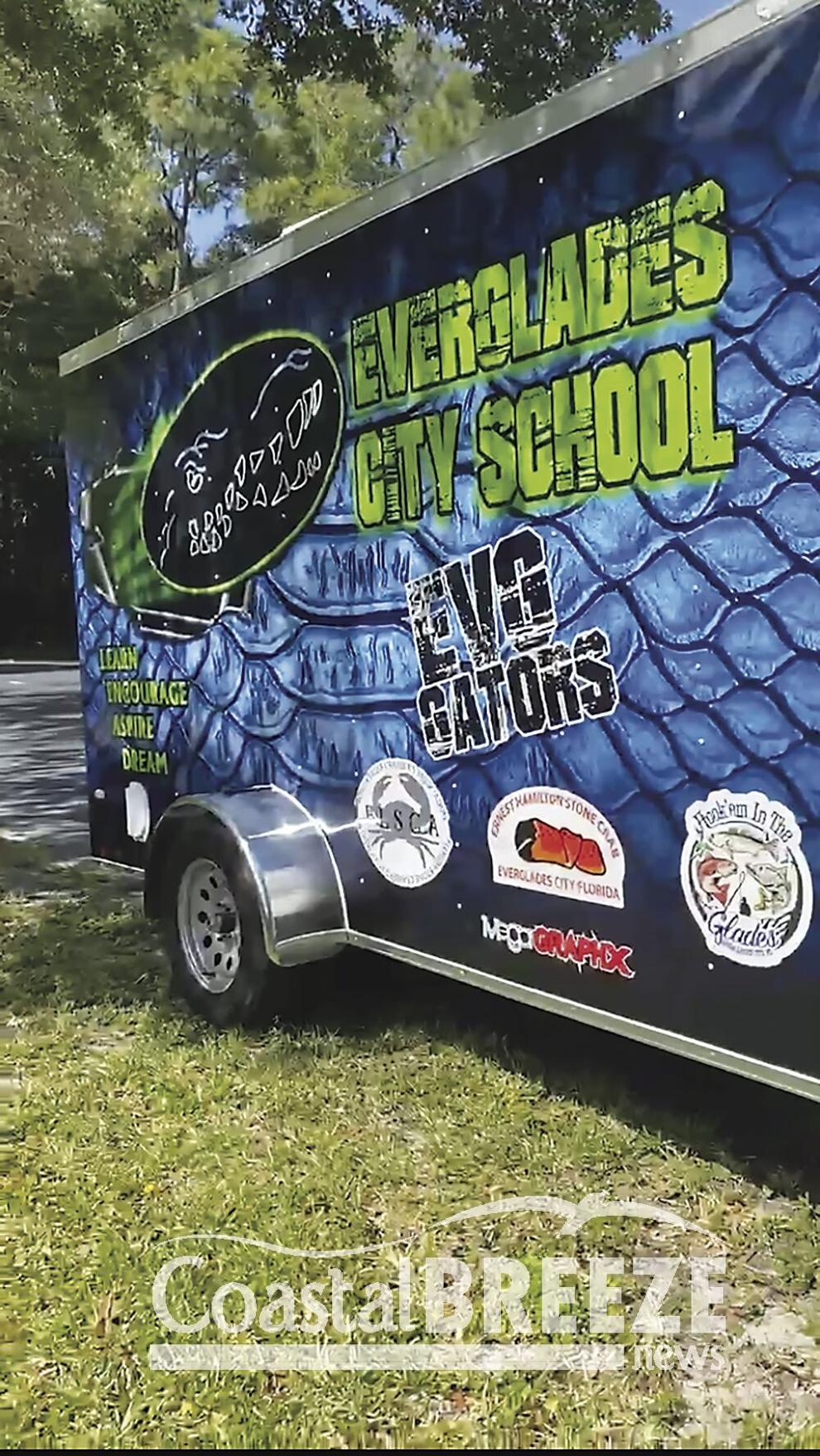 Everglades City officials asked the women to step into the role of host and organizer after the March 2021 death of long-time organizer, Carol Foss, who was president of the Everglades Betterment Association. The festival was canceled that year because of Covid pandemic-related restrictions on gatherings.
Much of the $143,000 generated after expenses this year has been spent, but a portion is being reserved to cover the costs that precede each year's festival. 
"We have something to start with this year, whereas last year, we had to start from ground zero," said Levingston-Dudley, who explained that she and her fellow organizers had to scramble to raise $245,000 in eight months to cover expenses before the 2022 festival. 
Both she and Doxsee said the well-attended festival would not have been a success without the contributions of volunteers and attendees, along with the many sponsors whose donations will also be essential if the festival's 2023 edition is to be a bang-up affair. 
"We're predicting things are going to be even more expensive with inflation," said Levingston-Dudley. 
Levingston-Dudley and Doxsee also heaped praise on everyone who enabled them, along with Kirk, to realize their dreams for the 2022 festival. 
"We want to express gratitude towards our Marco community because of their contributions, whether it was lending a helping hand or in attending the festival, and for all the positive responses we've received," she said. "We'd really like to be able to say thank you to our community because we've been able to do some really great things for the kids." 
A new website is being developed strictly for the festival. Information on the event, including how to volunteer and become a sponsor, will also be available at the Florida Stone Crabbers Association website: https://stonecrabbers.com/.