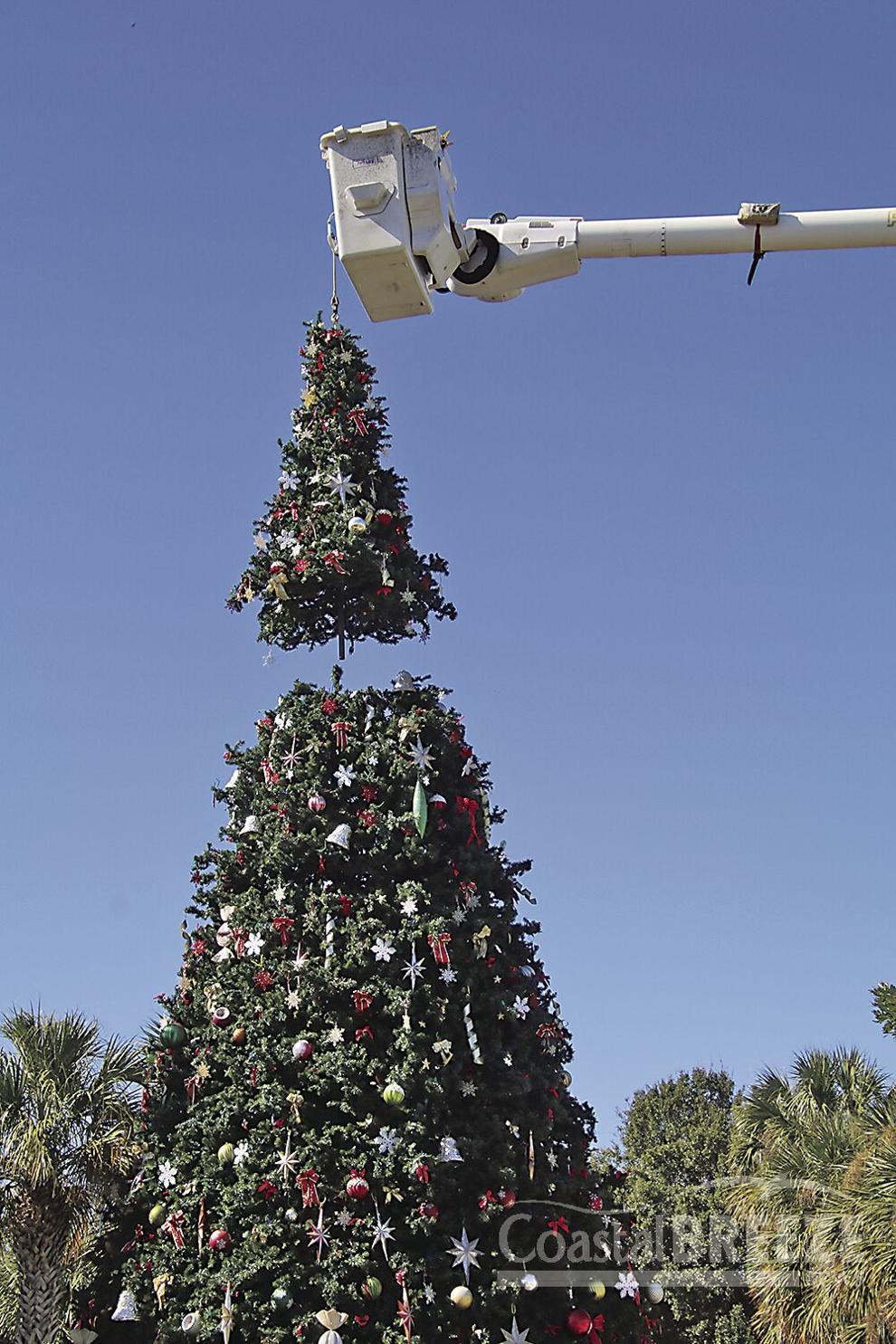 Every year on the last Tuesday in November, the 30 or so members of the Christmas Island Style committee gather to erect the Community Christmas Tree. The original tree was graciously purchased and decorated by the Italian American Society.  Over the years, their members would gather with the CIS committee to help to erect the tree in the Town Center Shopping Plaza.
Having outgrown that venue, the committee would make a proposal to the city to move the annual tree lighting celebration to Veterans Community Park where there would be ample room. In 2017, the committee would raise the necessary funds to purchase a new tree for the community. In 2020 the committee decided to err on the side of caution due to the COVID-19 pandemic and put the popular community celebration on hold, as did many other municipalities.   
This year the committee would be moving the popular event to Mackle Park due to the long-awaited buildout of Veterans Community Park which is underway.  The tree lighting and celebration will be held on December 4 at Mackle Park beginning at 6 PM. No parking will be allowed on the fields at Mackle Park however, attendees may park along Leland Way where you may back into the swale areas.
The committee, along with members of the Italian American Club, the Marco Island Fire/Rescue Department, the Marco Power Squadron, Sunrise and Noontime Rotary Clubs, LCEC, volunteers from the community as well as Condee Cooling and Electric came together to Tuesday to erect the community tree.
It is suggested you bring a lawn chair or blankets on Saturday evening and sit in the athletic field to enjoy the wonderful entertainment and the ceremonial tree lighting.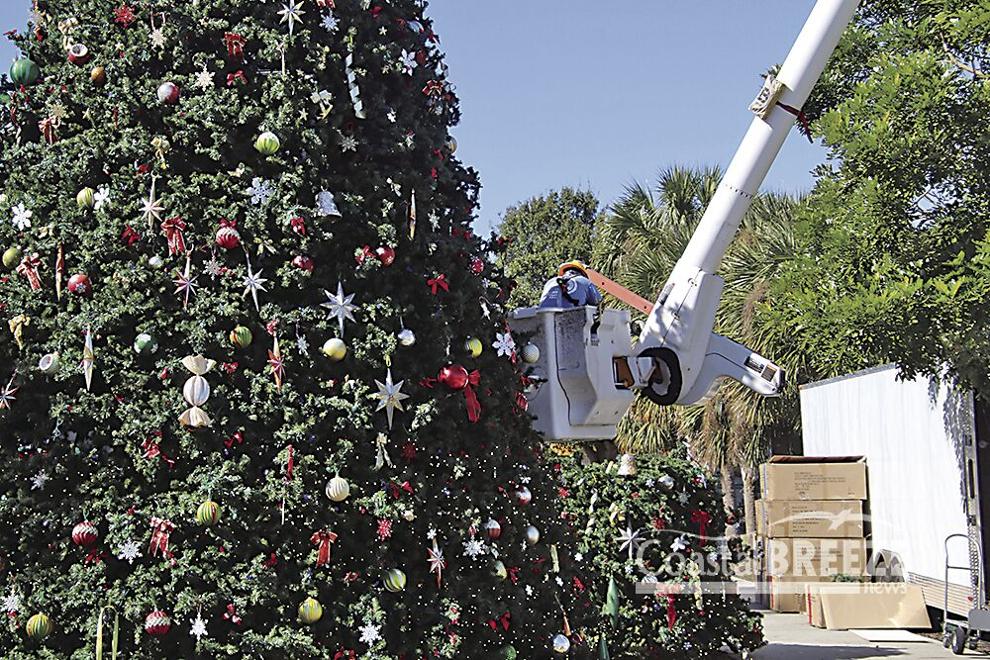 The city has respectfully asked that you refrain from consumption of alcoholic beverages when attending the event and on city property.  
On Tuesday, December 7 the Christmas Island Style Committee, in conjunction with CJs on the Bay at the Esplanade, will again host the Annual Christmas Canine Holiday Parade. Dress up your favorite pooch and yourself and enter the holiday costume contest. These events are free of charge.
Check out www.christmasislandstyle.com for a full listing of their events or check out the Coastal Breeze News' Calendar of Events for everything happening in the area during the busy holiday season.