A picture-perfect summer morning welcomed an eager group of skimboard enthusiasts Saturday, just a block south of the Naples Pier, for the 9th Annual 13th Avenue Skim Jam. And after an early afternoon thunderstorm sent everyone running for cover, the competitors returned for the hotly contested final rounds.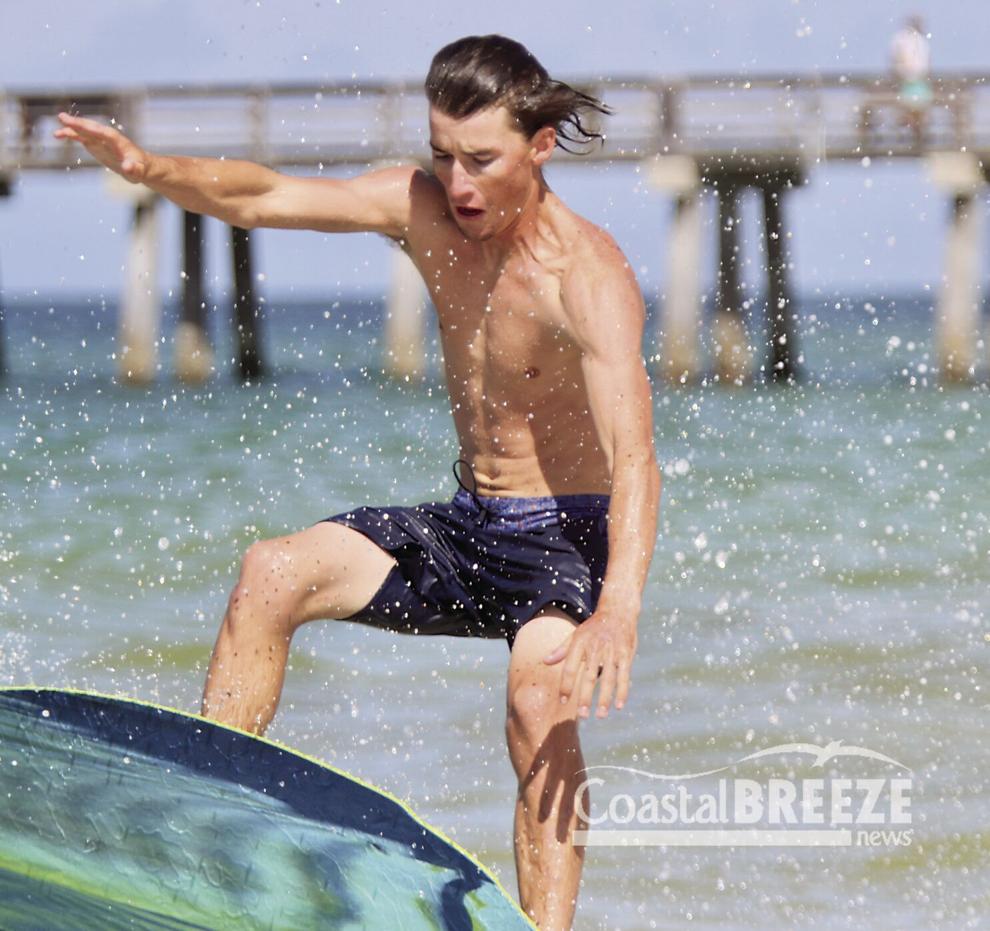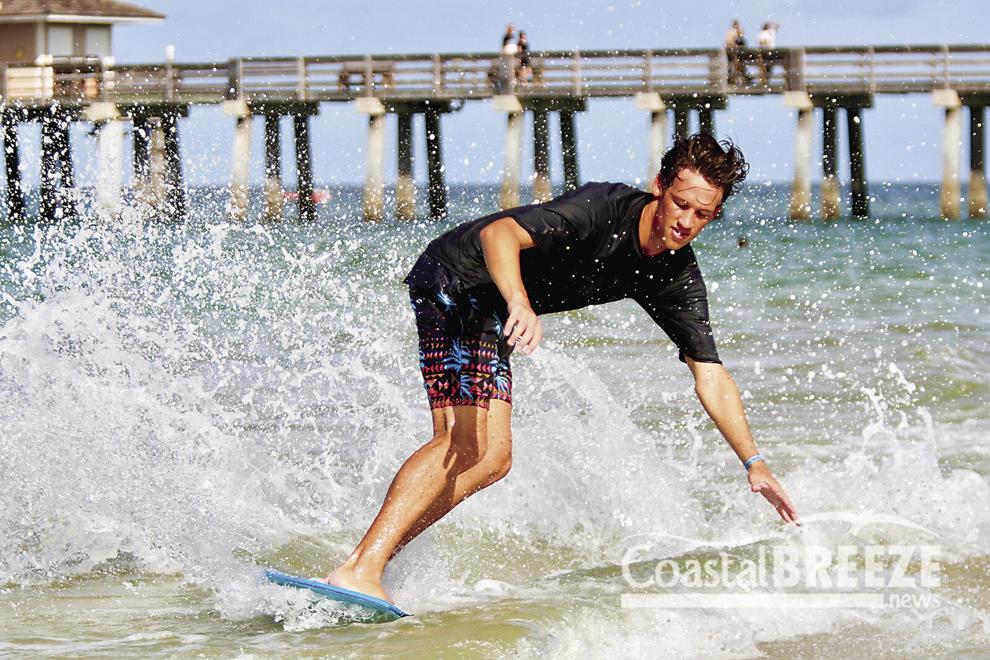 Marco's own Connor Bowden was in a class by himself Saturday in winning the Pro Division. Sterling Myers was the Pro Division's runner-up.
Winners were named in six other divisions. The Men's 18 & Up winner was ET Beaugrand. The Juniors 15-17 Division was won by Graham Shelton. The Boys 11-14 winner was Gavin McCubin. The Mini's 10 & Under was taken by Giorgio Tomasi.
The Women's 15 & Up Division was won by Emma Gleeson. The Girl's 14 & Under winner was Maisy Rockley.
Everyone was happy to see the competition, hosted by the Old Naples Surf Shop, return to its familiar format after being forced to go virtual last year. Organizers adopted a Board at Home Series name last year.
Proceeds of the event benefits Audubon Western Everglades Shorebird Steward Program. Audubon representatives were on hand and had a steady flow of beach goers visiting their tent to talk about shorebirds.
---
 Mini's: 10 and Under
1st - Giorgio Tomasi
2nd - William Rynne
3rd - Keilan Murray
Boy's: 11 to 14
1st - Gavin McCubin
2nd - Alastair Rockley
3rd - Gavin Garrison
Juniors: 15 to 17
1st - Graham Shelton
2nd - Brady Williamson
3rd - William Wallace Patrick
Men's: 18 and Up
1st - ET Beaugrand
2nd - Tyler Walters
3rd - Alex Farrell
Girls: 14 and Under
1st - Maisy Rockley
2nd - Nicole Phillips
3rd - Delaney Williamson
Women's: 15 and Up
1st - Emma Gleeson
2nd - Avery Ritchie
3rd - Marina Dreyfuss
Pro Division
1st - Connor Bowden
2nd - Sterling Myers
---
The 9th Annual 13th Avenue South Skim Jam is happening October 9 on 13th Avenue Naples.
The 6th Annual 13th Avenue South Skim Jam, hosted by Old Naples Surf Shop, brought excitement and thrills to the beach in Old Napes recently. The top three finishers in each division received prizes. All proceeds from the event benefitted Audubon of the Western Everglades. WINNERS LIST GIRLS: 1st Place – Jazzlyn Meja 2nd Place – Kaedyn Stoltzfus 3rd Place […]
Every year the skim competition hosted by Old Naples Surf Shop gets better and better. Touted "one of the best in the area" by competitors who know, the 5th Annual 13th Street South Skim Jam was a testament to a true interest in furthering the sport and a big pool of talent from which to draw. Spectators of all ages […]