It was a festive atmosphere that welcomed the launch of ¡ARTE VIVA!, a year-long celebration of the cultural and artistic contributions of the Hispanic community. This collaborative initiative brings together the arts and culture organizations and hospitality partners of Florida's Paradise Coast to communally celebrate the artistic contributions of the Hispanic community. Twelve arts and cultural organizations from the Marco Island Center for the Arts to the Naples Botanical Gardens will be featuring over 50 unique Hispanic events of visual arts, photography, music, dance and educational seminars throughout the county… with more being added almost daily.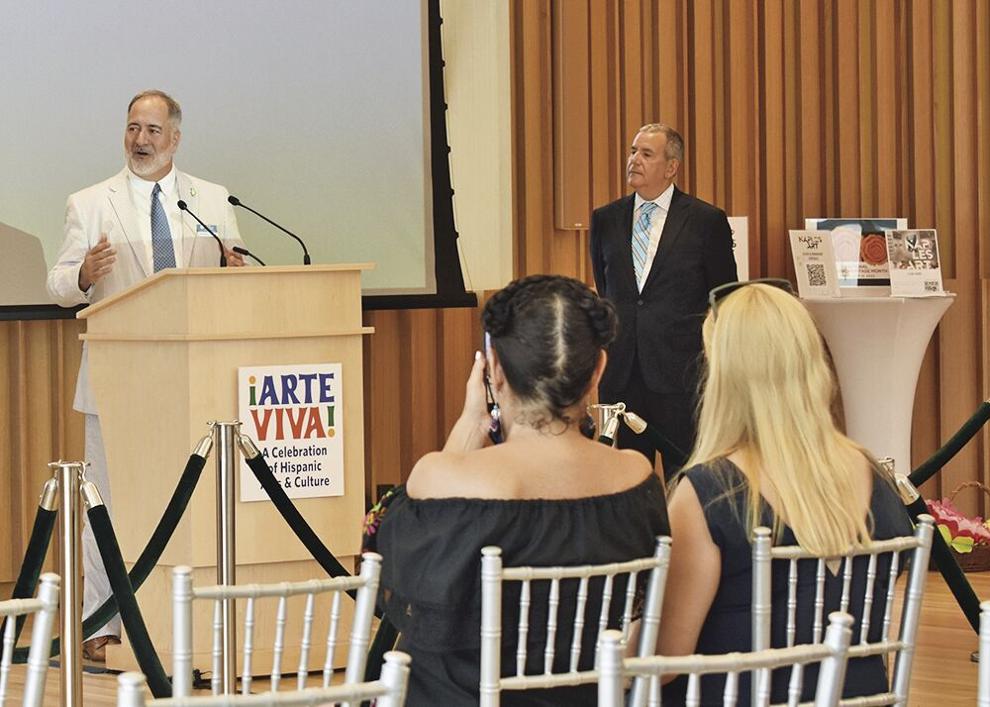 "Starting September and going through June 2023, ¡ARTE VIVA! puts a spotlight on the rich and vibrant Hispanic culture both here in our community and also featuring artists from around the world," said John Melleky, Arts and Culture Manager for Collier County's Tourism Division. 
"¡ARTE VIVA! is one step forward in establishing Collier County as a cultural destination," said Collier County Commissioner Penny Taylor. "The entire Collier County culture sector is celebrating the Hispanic culture - 29% of our population. We want to celebrate that heritage and allow our citizens and visitors to share in this unique cultural experience."
Commissioner Andy Solis shared Taylor's sentiments. "It's wonderful that we are starting out the arts and culture strategic plan with a Hispanic festival. La Florida is a Spanish word, right? Thank you all for supporting this," Solis said. "It really takes a village, as they say."
Paul Beirnes, Executive Director for the Naples, Marco Island, Everglades CVB agreed. "It's a great testament to how important collaboration is, how limitless collaboration is within a community. ¡ARTE VIVA! is truly a showcase of arts and culture."
The list of arts and culture organizations that have collaborated on ¡ARTE VIVA! read like a who's who of Collier County: Artis–Naples, Collier Museum at Government Center, Gulfshore Playhouse, Marco Island Center for the Arts, Marco Island Historical Museum, Naples Art, Naples Botanical Gardens, Naples Art District, Opera Naples, The Naples Players. And more organizations and events are being added. Events range from Cuban photography exhibitions, performances showcasing playwright Quiara Alegira Hudes, dance performances featuring Zarzuela music and flamenco, exhibits celebrating Frida Kahlo, a series of Latin jazz concerts and more.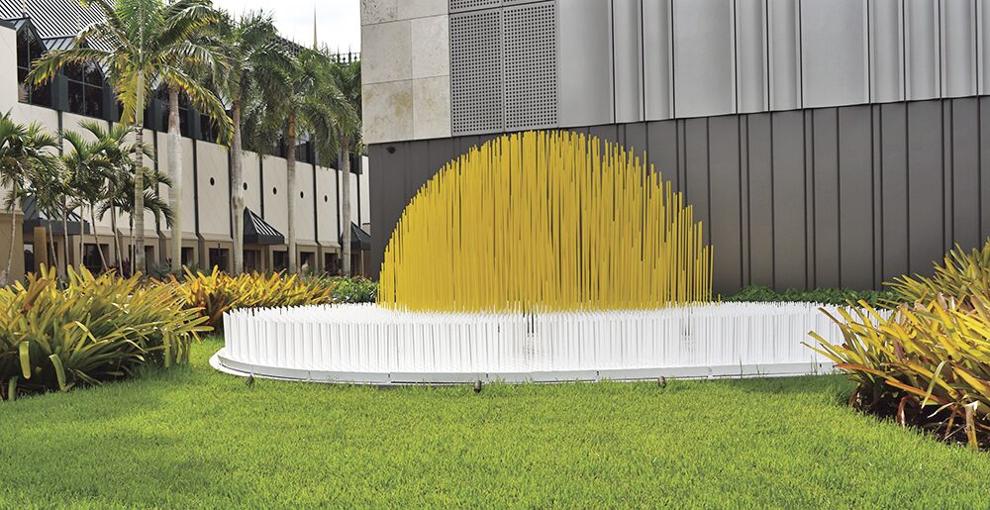 One of the first official exhibits is on display now at the north lawn of Artis-Naples. Extension and Half Sphere by Venezuelan artist Jesús Rafael Soto is a sculpture composed of acrylic and aluminum. It exemplifies Soto's pioneering contributions to kinetic art and is organized by Artis-Naples and The Baker Museum, courtesy of Ascaso Gallery in Miami.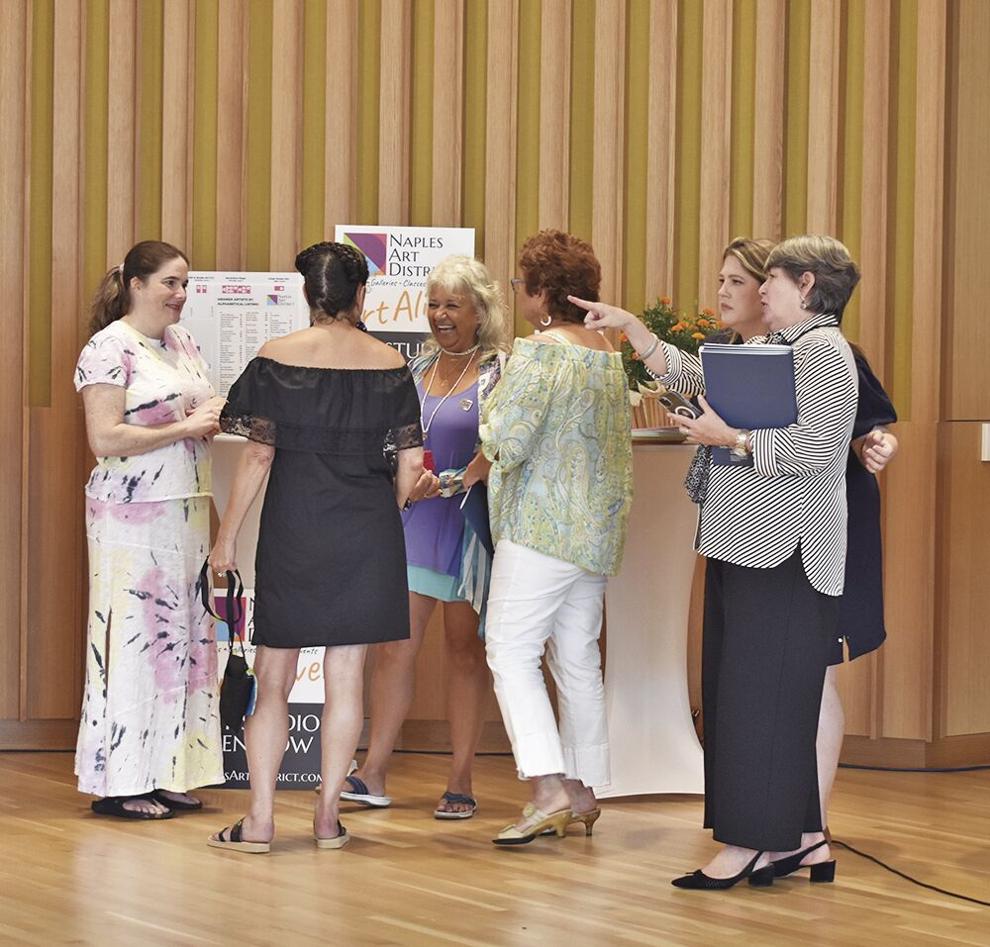 Día de los Muertos (Day of the Dead) will take center stage in October and November. Starting October 1st, the Marco Island Center for the Arts will feature Día de los Muertos Grass Wall for students and The Naples Botanical Garden presents La Calavera Catrina, with towering eight-foot-tall sculptures of La Catrina, the elegant female skeleton recognized in many Day of the Dead celebrations.
"This festival celebrates the arts here in Collier County," said Melleky, "and arts and culture are an important part of a vibrant life. That is one reason we chose the name ¡ARTE VIVA! – to celebrate the arts and bring meaning to our community and into our own lives."
To see the full list of events visit www.arte-viva.com. Melleky said they are working with other organizations to add more events which will be added to the calendar.