---
Marco Island Center for the Arts welcomes you to visit Abstraction and Expressionism, an exhibition featuring the works of four artists of different mediums. Abstraction and Expressionism will be in the Lauritzen and Rush Gallery from October 11 through November 23, 2021.
Participating local artists are Nancy Norman, Cheryl Costley, Dani Papanikolaou, and Gary Armstrong. These artists all explore abstraction and expressionism through different color palettes, textures, and a variety of interpretations. The range of media includes carved bamboo, textile, clay, canvas, and paper. They are used to depict not objective reality but rather shapes, colors, and forms to achieve the artistic effect or subjective emotions and responses. Each artist tries to convey emotions and meanings in their own way.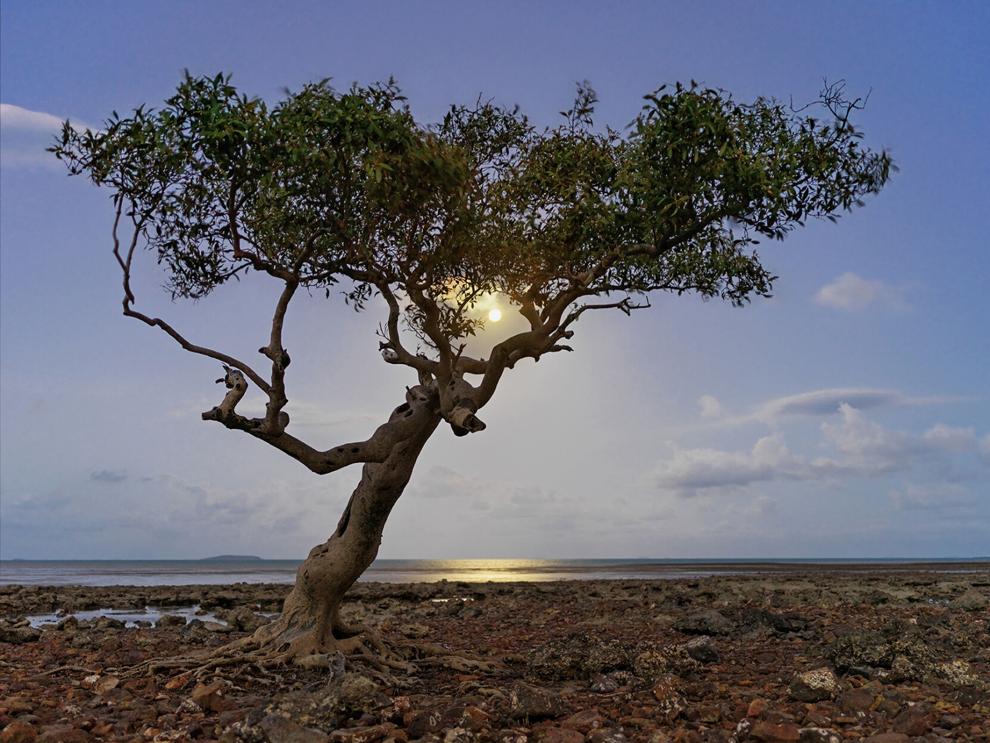 Cheryl Costley's primary mediums are fabric and textiles. If you've followed Cheryl's art locally, you could say it is in her DNA. Cheryl loves lines and shapes creating art with movement while playing and experimenting with these elements along with color, proportion, and texture.
Gary Armstrong's paintings express originality and uniqueness. He is interested in contemporary ideas and concepts in the areas of science, spirituality, creativity and strives for wonder, mystery, and magic in his paintings. He is also the only artist in the world to have had a piece of his art (medallion) placed on the surface of the moon, which took place during the Apollo 16 Mission in 1972. Gary's paintings are visual comparisons between the microcosmic and macrocosmic worlds focusing on the universality of the circle and square in a minimalist yet evocative manner.
Nancy Norman is all fired up about ceramics and is also a member of the Center for the Arts Clay Guild. Her exhibit consists of a wall hanging and functional pieces that illustrate Florida's flora and fauna. As an artist, Norman has worked with pastels, acrylics, and oils.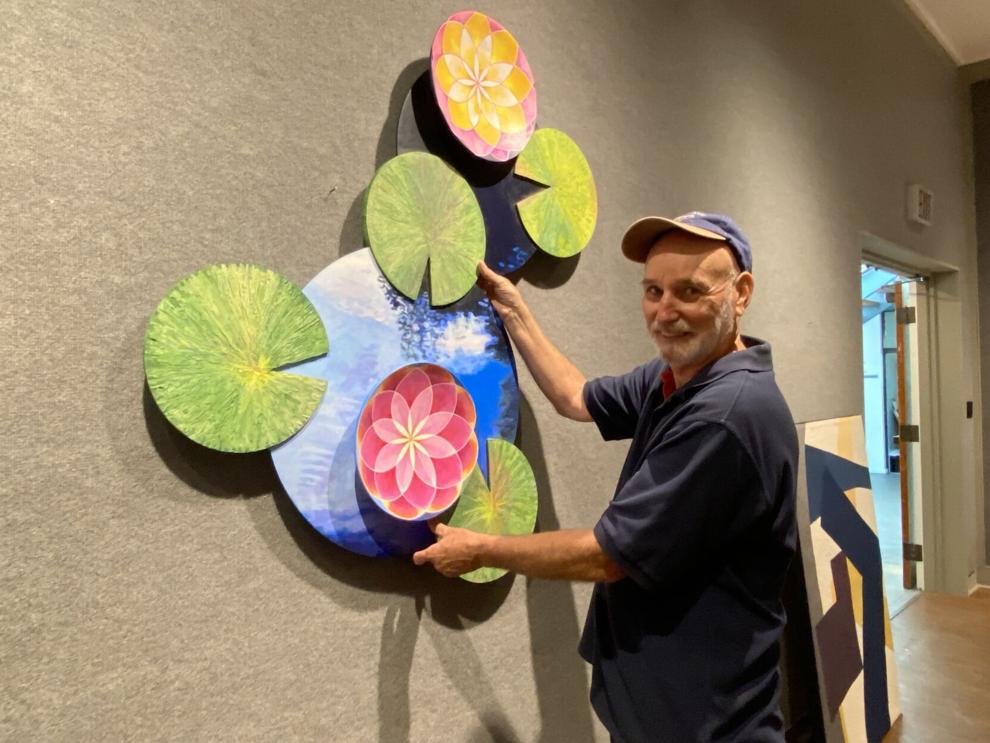 Dani Papanikolaou (best known as Dani Papa) is an artist and art instructor who relishes in the creative process. His love of portraiture stems from an interest in exploring the human psyche through abstraction and expressionism. Dani's colors are often bold, bright, and outrageous, usually sparking emotional responses to his creation. Dani's objective throughout his career is to inspire, educate, and experiment with different factors and mediums.
Come and view the Abstraction and Expressionism exhibit which is designed to engage viewers in art that conveys emotion and meaning through means that is not directly representational.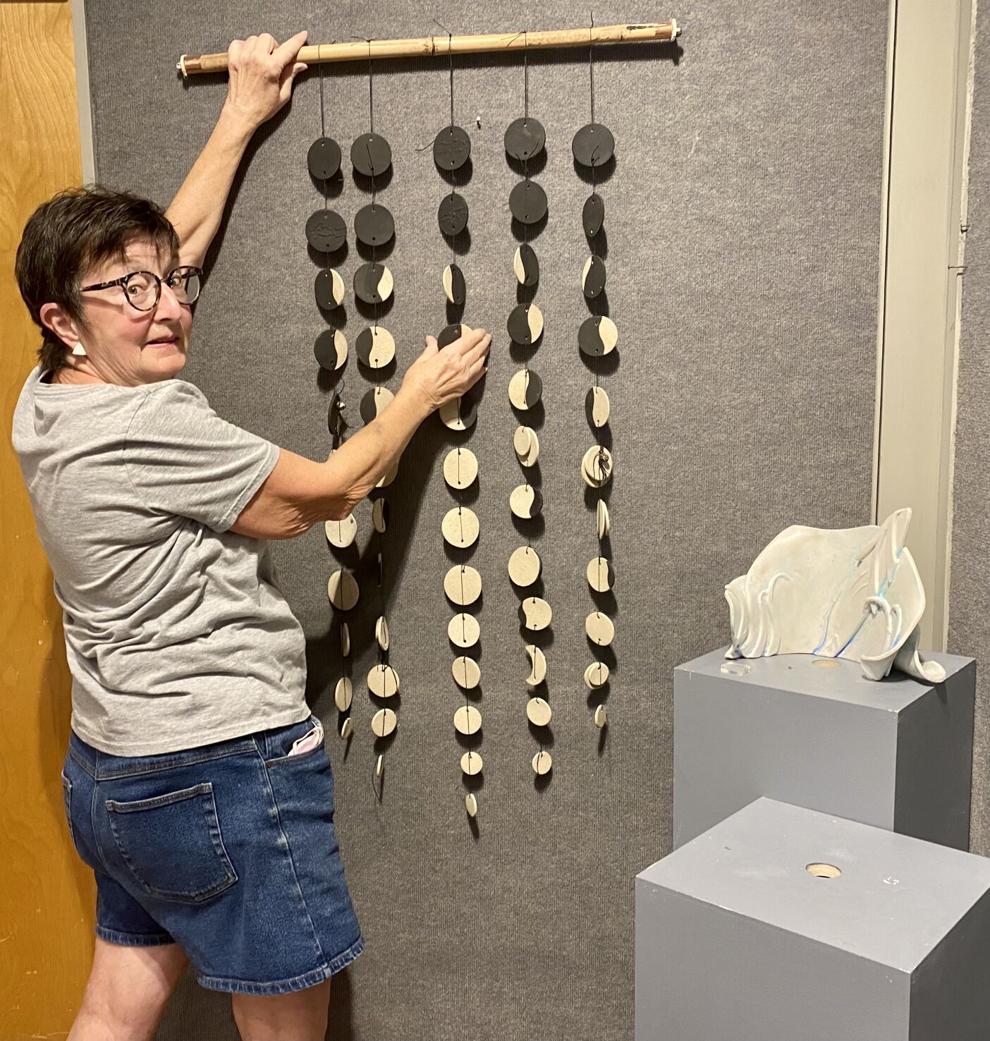 The La Petite Galerie will feature the art of photographer Paul McDermott. "Paul is Everywhere" - he is always travelling far and wide - which led to the name Paul is Everywhere. It is through his travels that Paul feels the most alive and he has devoted sharing his creativity full time. As collectors spread his work around the globe, Paul is Everywhere even more.
McDermott's photography is intended to bring people's attention away from their thoughts and to connect them with a unique moment: something you have not seen - a nuance, a detail or place unknown. Paul's photography captures simple yet profound moments that leave the viewer feeling as if they have been transported to the space themselves. La Petite Galerie will feature the work of Paul McDermott from October 11- November 2, 2021.
Please Save the Date: Not to be missed - Dani Papanikolaou will be featured in a LIVE performance art program along with the music of Chris Bepko Thursday October 28, 2021 starting at 6:30 PM to 8:30 PM. Dani is a live painting enthusiast favoring collaborative performances in public with an audience. The Art Center requests individuals make reservations for this program by calling 239-394-4221.
---