---
If there's an actor inside every kid, Gina Sisbarro is going to unearth it. The veteran Marco YMCA summer camp theater director simply has the knack.
Sisbarro did it once again this past weekend with the presentation of "Captain Hook Finds a Mate," a humorous take on the latest chapter of the famous fictitious pirate's life.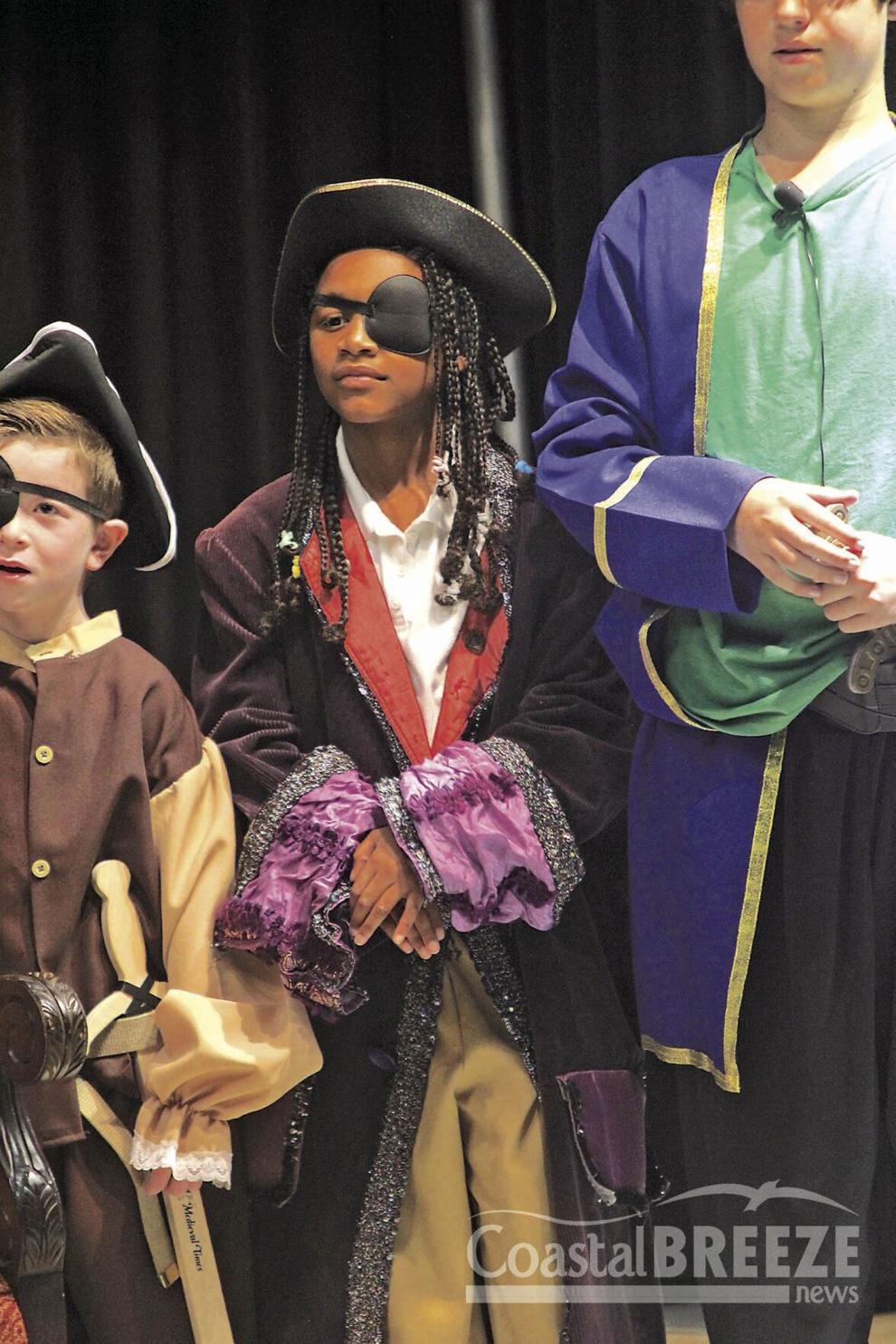 Bored with his life in Neverland, the venerable pirate (played hilariously by Cameron Cashin) is equally fed up with his motley and insubordinate crew, and figures the answer is to find himself an obedient, old-fashioned wife.
So, he enrolls with "Tinkerbell's Millionaire Matchmaker Club" in his quest for chauvinist marital bliss.
About 20 local youngsters attended the long-running Marco Y theater camp, learning their lines, correct enunciation, and delivery within one single week of intense practice before putting on the play Saturday for their parents and friends.
During a pre-finale rehearsal on Friday, Sisbarro by turns cajoled, encouraged, and barked at her young actors to extract the best from them, and afterwards declared herself delighted with their collective performances.
Their response was to chant "go Gina, go Gina, go Gina," at which her sometimes stern demeanor changed to a broad smile accompanied by some impromptu dance moves with them up on stage.
Later while chatting to the Coastal Breeze, Sisbarro said introducing youngsters to acting also builds character.
"They learn how to work as a team, how to give each other lines if necessary, and to feed off the energy and experience of the older actors who have been with me for a few years."
Sisbarro said a couple of the more heartwarming takeaways from her first timers was one boy telling her he felt that memorizing lines would benefit his schoolwork, and another saying he suddenly enjoyed acting as much as sport.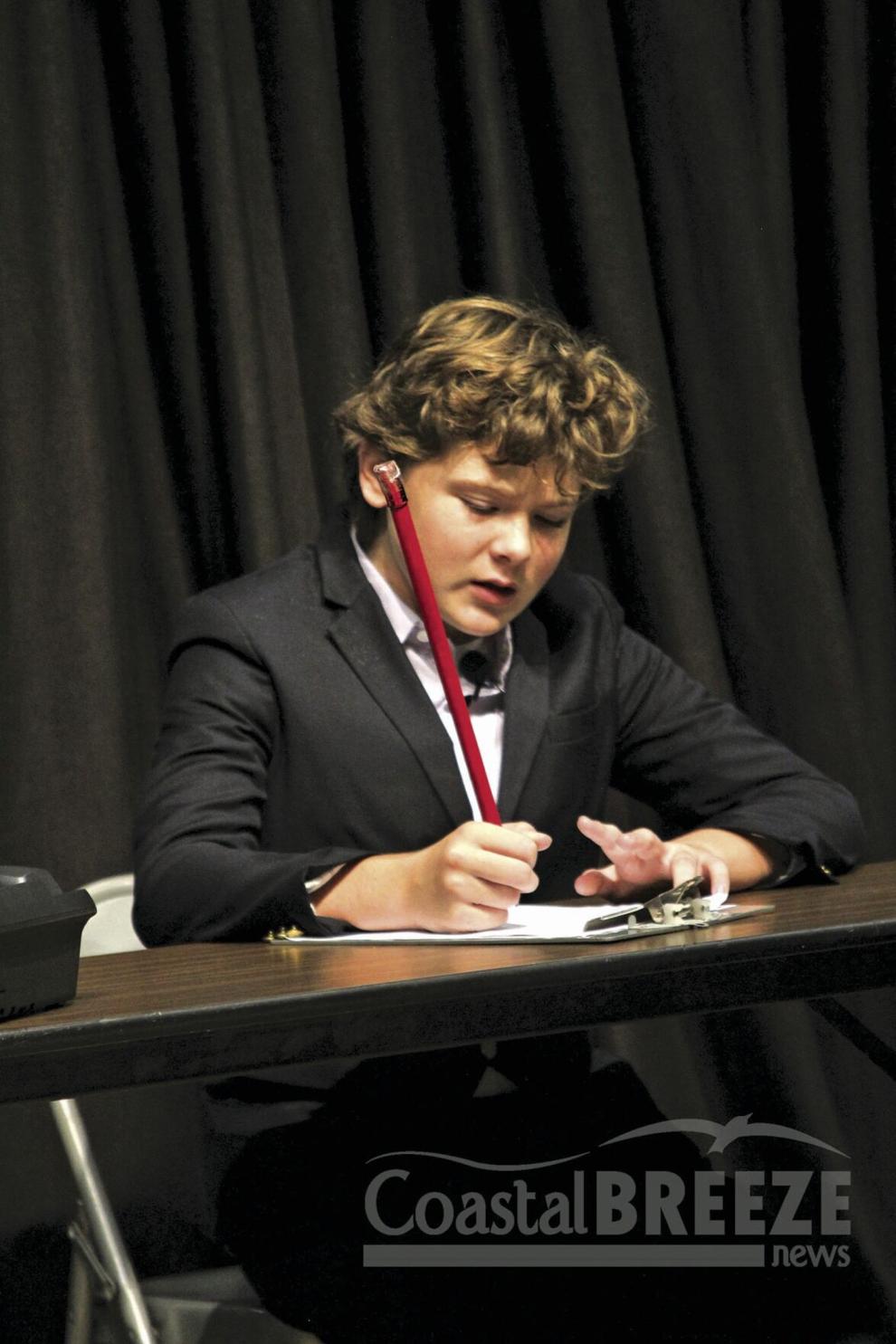 "What they all seemed to like," Sisbarro said, "was when I told them (at the start of rehearsals) that they didn't have to be shy at all. I told them, 'this is not you up there. You can be sweet; you can be nasty.' They loved the idea that they could be somebody else."
"The huge emphasis is on fun," Sisbarro said. "That's why they come back year after year."
Dramatis personae were as follows: Cameron Cashin, Marco Munera, Evan Bergman, Jubie Taylor, Luca Evans, Fletcher Huey, Roman Tallariti, Jac Lamb, Tye McCarty-Fisher, McKenzie Sarantos, Zane McCarty-Fisher, Jacqueline Leaser, Lala Mattioli, Sarah Bergman, Kaylee Zito, Gigi Politi, Alina Nguyen, Nina Truncale, Christina Cerdrone and Kaylynn Tatman.
Assistant director was Ryan Sullivan, and his assistants were Jac Lamb and Michael Martinez-Melara.
For more on the Y's wide variety of programs and activities for adults and children, visit marcoymca.org or call 394-YMCA (9622). Follow on Twitter at ymcamarco, on Facebook @marcoymca, and Instagram at ymcamarco.
---