---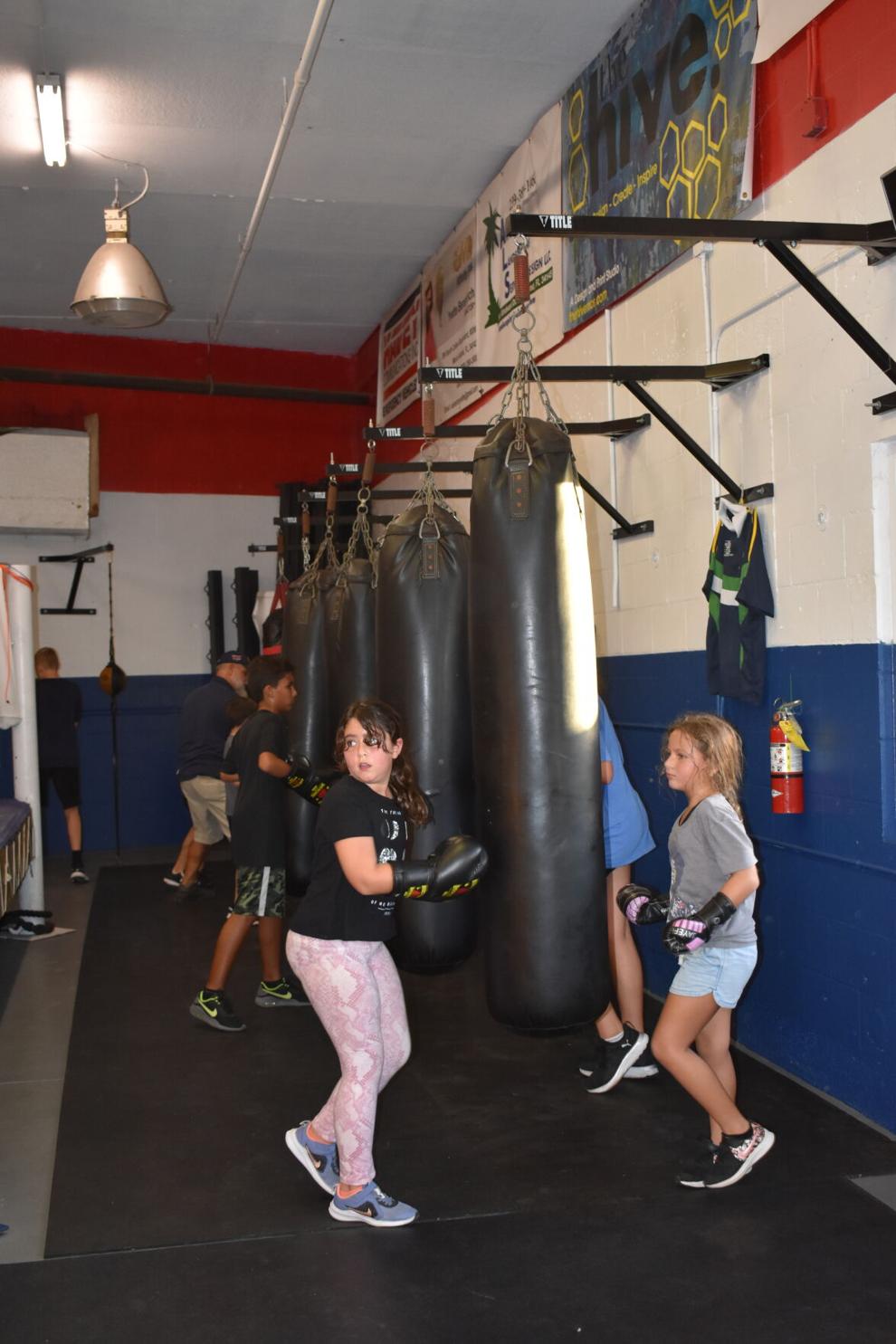 You can hear the kids laughing before you can see them; a group of eight- to 11-year-olds gathered behind the gym getting ready for a relay, boxing style. "First, they do some push-ups," says Rich Stoltenborg, Coach and President of the Marco Island Boxing Club. "Then they run down and back again. It's a warm up – something to get their blood going." The kids jostle and call each other out, obviously enjoying the process. Meanwhile inside, the gym is buzzing with rope exercises and shadow boxing in the ring.
And so goes a typical afternoon at the Marco Island Boxing Club, a 501(c)(3) nonprofit organization whose mission is "to enhance the future of the youth of Marco Island and its surrounding communities through the art of Olympic Style Boxing by providing the participants exercise, character development, self-discipline, self-confidence, structure, work ethic and friendships". And all of this is on display.
"What we like to do with the youth group is to get them doing exercises first," says Stoltenborg. "Then we teach them how to hold their hands, how to throw punches, make them run, make them do tire work, all different kinds of exercises. We try to make it fun for them. The kids come because they like it here – gives them something to do. Some of the kids want to learn how to box. My philosophy for the little guys and girls is you don't have to fight, but you should know how to fight - how to hold your hands, how to throw punches, how to miss punches," he explains. "In the process we try to get them in shape. They come from Marco, East Naples all over." Word of mouth and Facebook is one way the kids find the gym. Another? "They all talk about it in school. We have a lot of middle school kids from Marco Island Charter Middle School and Manatee. We've got kids from Lely, MIA… we get a good mix."
"I'm not a babysitting service," he explains. "The kids that come in – they're going to work. If they don't like it, you don't see them again. If they really want to work and really get into it, they come back."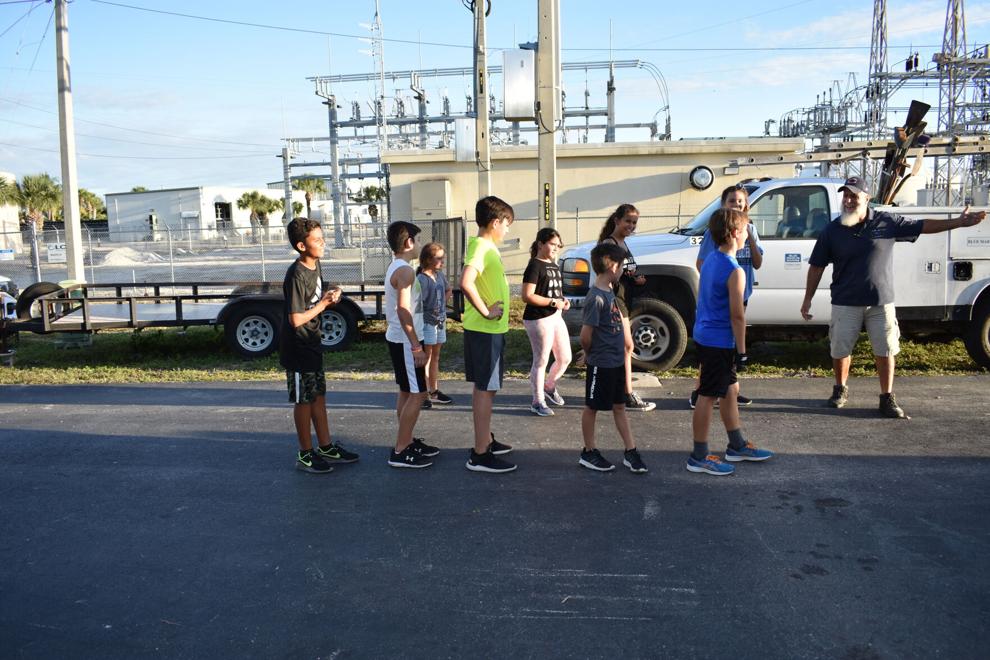 Asher Graham, 13 years old, got his friend, Kayleigh Kennish, 14 years old, to try the gym out. "It's better than cross country," Kayleigh said. "I love it here." Asher likes the fighting aspect. "Boxing is my favorite sport," he said. "I've been doing this for three years. Everyone here are great people."
After the relay, the kids come inside to hit the bags while around the perimeter, the gym echoes with the sounds of the older kids and young adults who are working out, like Juan Avila, who is jumping rope. "He called me when we were doing our first show in 2011 at Veterans Park. He was just a kid but wanted to get a match," Stoltenborg remembers. "Now, he's 25 and a 6-0 pro". Avila trains in Miami but comes to the gym to stay in shape.
Karla Ramirez, who just turned 21, takes advantage of cardio fitness by coming to the gym purely to work out. "I usually do weight lifting but a friend kept telling me I should come to boxing and I'm like, oh no, no – it's just a bunch of dudes," she said. "But then I came one day and they made me feel comfortable. They were very welcoming. Now, I've been coming here Monday through Thursday and all four of the coaches give me time individually every day. When I did weight lifting, I would go by myself so when my body gave up on me I'm like 'eh, it's fine. I won't do it now, I'll do it tomorrow.' But here, I feel like I have motivation. I have four coaches who motivate me to do my best." Ramirez started in September and has already dropped 18 pounds.
Calvin Sheeley and his family just moved to Naples from Connecticut two months ago, where his dad ran a nonprofit gym for the kids in the neighborhood. Sheeley recently got a letterman jacket and a belt for winning the Florida State Police Athletic League (PAL) Championship. "I really just like the sport of boxing," Sheeley said. "I tried football, I tried basketball, soccer – I liked the solo idea of boxing." Sheeley continues to travel the state and enter matches. "I would much rather be a professional in the sport I love than working nine-to-five for the rest of my life. I can definitely see that in the foreseeable future as long as I can keep winning and keep getting fights."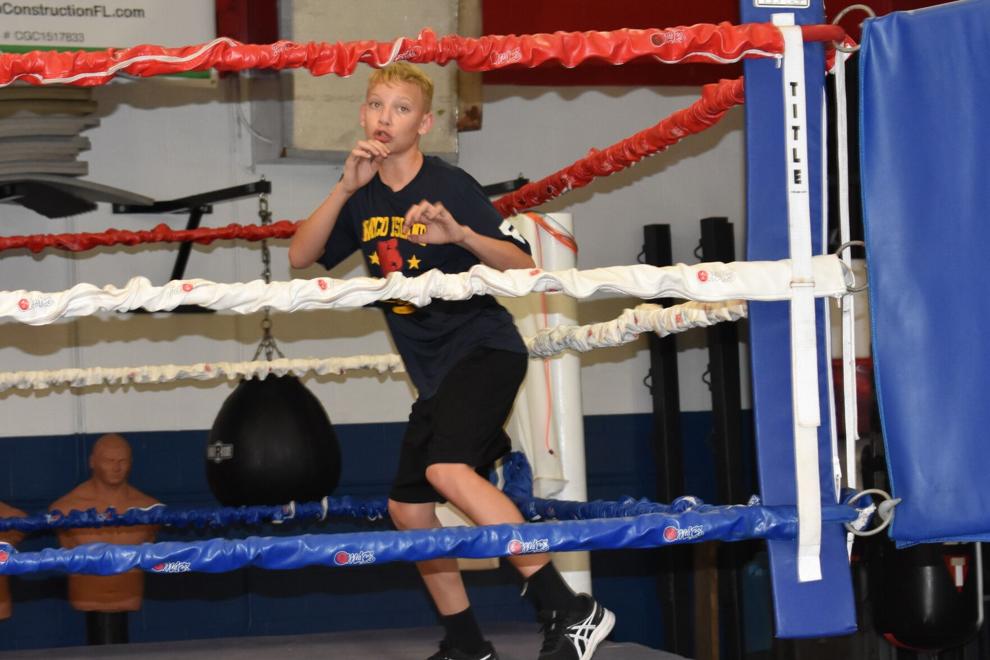 Another rising star is Vincent Castillo. He will be representing the Marco Island Boxing Club at the USA boxing National Championships in Shreveport, Louisiana December 5 through December 11.
So, what compels someone to open a USA Sanctioned boxing club to kids for free? "Well, I started in Jersey 1994," said Stoltenborg. He and partner Ed Leahy co-founded the Dover Boxing Club which is still operational today. And the philosophy of not charging? "It's an old boxing thing," said Stoltenborg. "There are a lot of kids from underprivileged neighborhoods where boxing is really prevalent," he said. "The idea is to get the kids in the gym, get them off the streets, keep them out of trouble…that kind of thing. And most kids, they can't afford that. I promised myself that I would never charge a kid a membership and I haven't – I don't charge a dime for anyone. I also cover their registration for USA boxing - we are USA boxing sanctioned and insured." The success of the gym is evidenced by the long wall of trophies, belts and medals.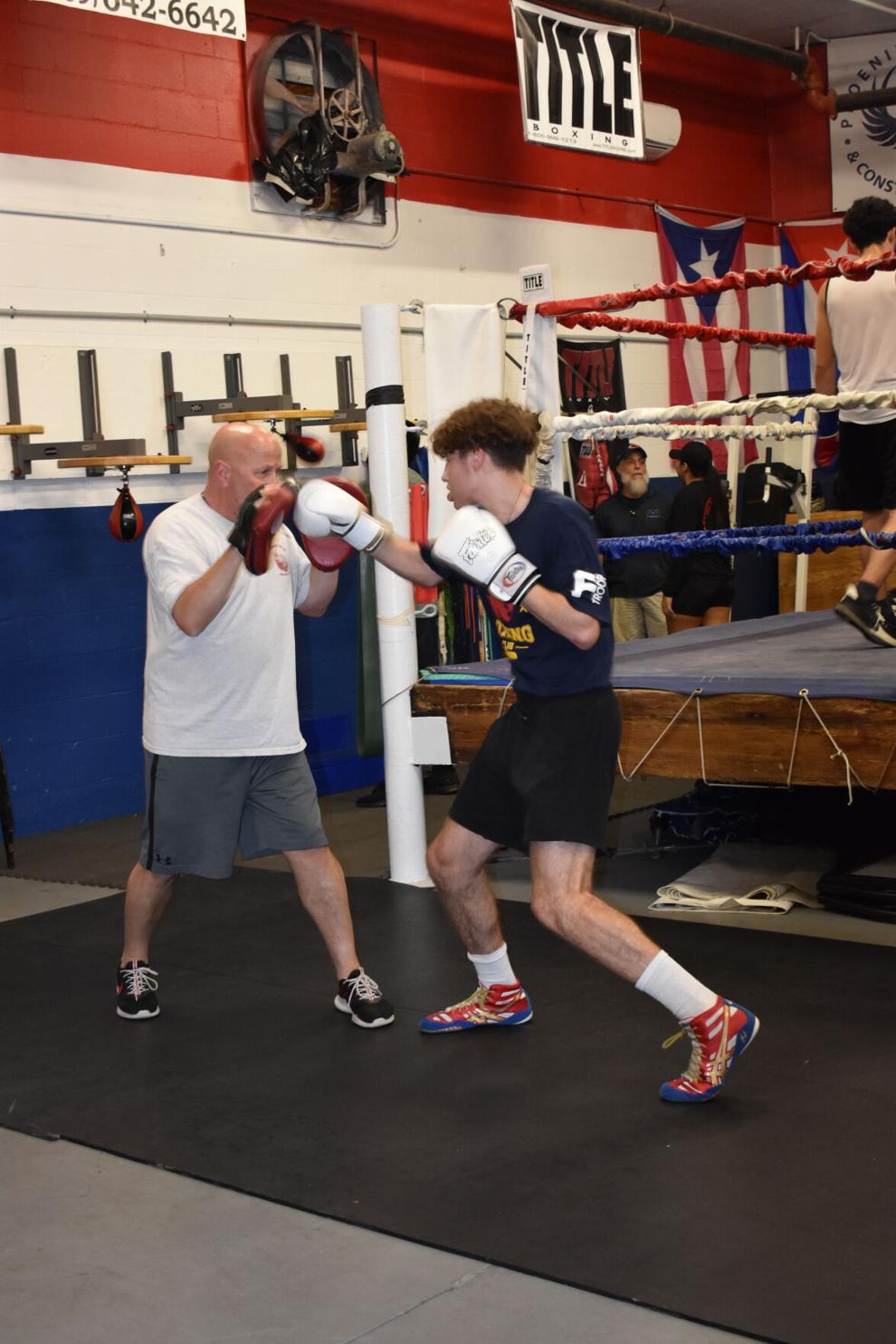 Donations and fundraising is what keeps the gym going. When asked how they fared during the pandemic, Stoltenberg replied "there are a lot of nice people on the island that want to see me succeed." But it's not just donations and fundraising that keeps the gym afloat. Their annual boxing show is also instrumental in keeping the doors open. That same show that started so auspiciously in Veterans Park in 2011 has grown in size and scope. Now called The Frank Gervin Memorial International Amateur Boxing Show, it was last held in March 2019 at the JW before the one-two punch of the pandemic and closed international borders knocked it out. "We are hoping to bring it back in 2022," said Stoltenborg. "It really takes a perfect storm to get it going. The sanction date is March 19, 2022 so I have to coordinate with state amateur boxing, the JW Marriott, travel arrangements with overseas international flights – it all has to connect." In the meantime, the gym relies on the generosity of their sponsors, whose names line the wall of the gym.
It's dark outside now and the younger kids linger by the door while getting ready to leave, chatting up with friends, almost reluctant to leave. The rest of the group banters with coaches in between instruction and workout. "They actually thank you when they see you," Stoltenborg says of the kids. "They appreciate it and enjoy it. We are a family here. We take care of each other."
For more information on how you can donate to the Marco Island Boxing Club, contact Rich Stoltenborg at rstolts@live.com or 201-694-2182.
---