---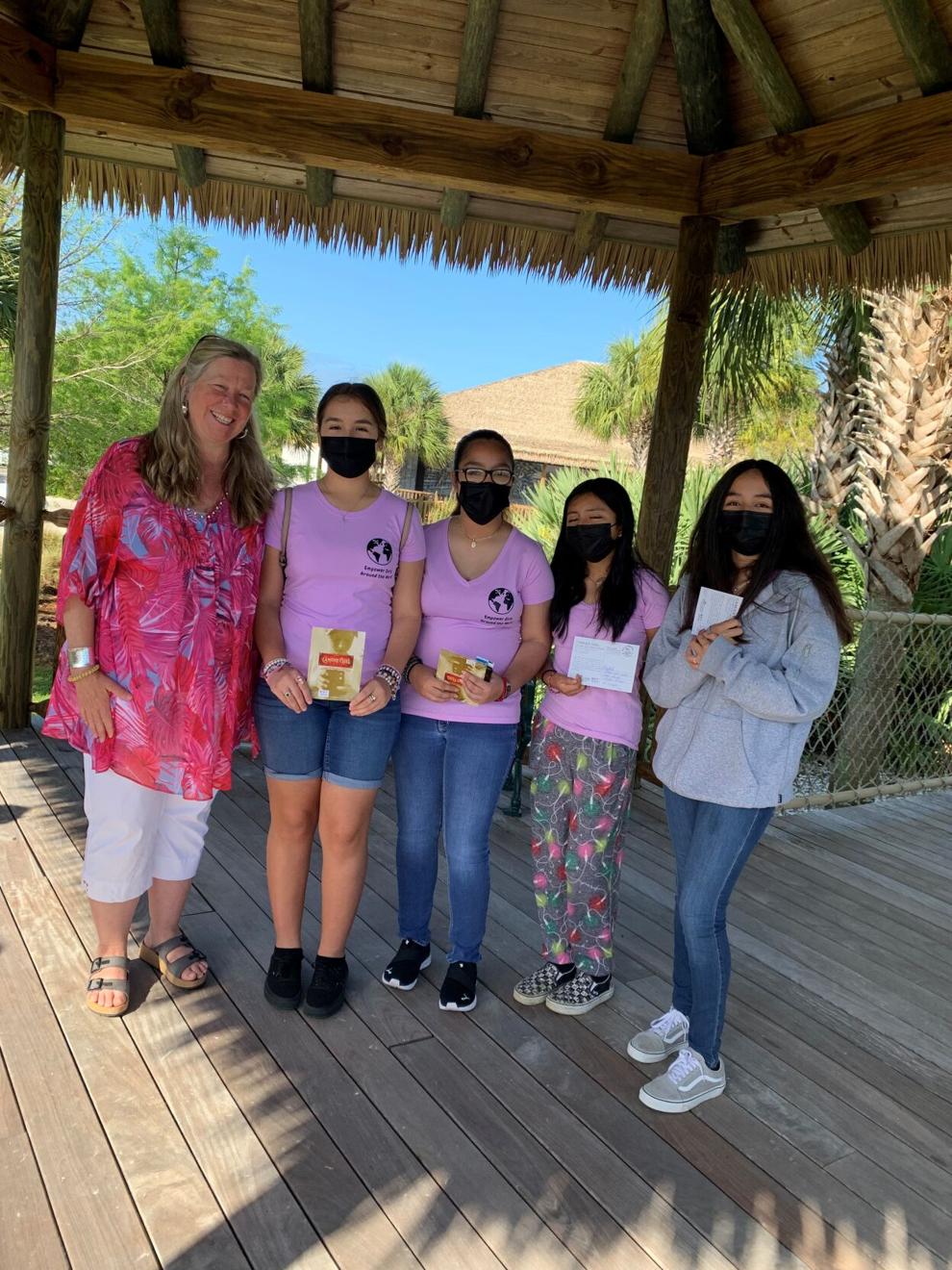 The Girl Up club of Manatee Middle School was invited to tour the Marco Island Historical Museum on Saturday, April 23rd. Four local women's groups partnered to host the event and provided lunch in the Rose History Auditorium. Marco Island Chapter of the DAR, the museum staff, local historical re-enactors, and Woman's Club of Marco Island joined forces to plan a fabulous visit for the Girl Up club. 
The Girl Up members were especially interested in the Camera Girl Exhibit which displays the diaries and photos taken on Marco Island by Saloma and Orida Olds in the early 1900s. Prior to this event, Betsy Perdichizzi, a local author and DAR member, attended a Girl Up meeting to introduce the history of the Olds family. She gifted each Girl Up member with a copy of her book The Pioneer Girl's Journal based on the diaries and letters of Saloma and Orida Olds. Rebecca Mazeroski of the museum, spoke to the girls about the Camera Girl Exhibit.
The girls experienced a lively and informative tour. Members of the DAR and Woman's Club gave presentations on the museum campus outdoor features. Local re-enactors, Betsy Perdichizzi, Carolyn Rosenfeld, Jory Westberry, Barbara Malta and Cindi Kramer, impersonated characters from Marco's past, making the past come to life. A highlight was a presentation by Lucy Hollingsworth, granddaughter of Rosalie Olds and grandniece of Saloma and Orida. On Camera Girl exhibit postcards, Ms. Hollingworth wrote personal inspirational messages to each Girl Up member. In addition, the girls saw the Key Marco Cat showcased and learned about its excavation in 1896 on Marco Island. This fun-filled morning concluded with a wonderful luncheon in the Rose History Auditorium.
Emily Duron Guzman is an eighth-grade student at Manatee Middle School and Girl Up Member/Leader.
---