The Island Country Club Charitable Foundation began helping Our Daily Bread Food Pantry over three years ago according to Liz Pecora, Vice President of ODBFP. "To have such a prestigious Marco Island organization take us under their wing has given the food pantry the encouragement to pursue their mission to share the love of God by reducing hunger and building relationships in our community."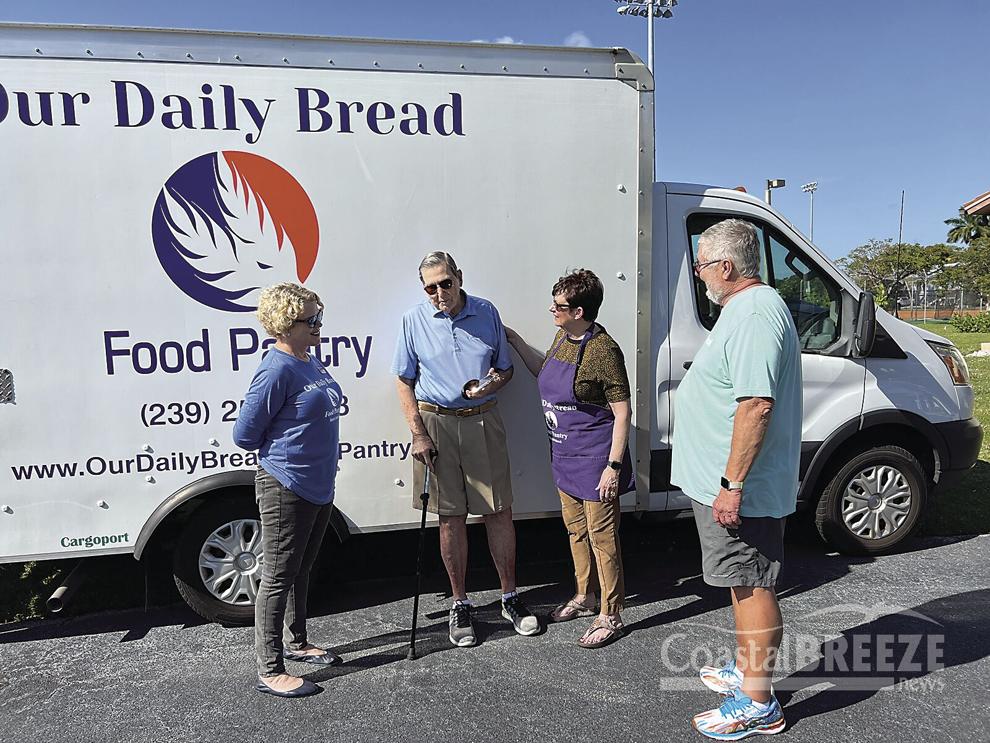 On December 10, 2021, Our Daily Bread Food Pantry presented Gary Landis, Chair and CEO of the Island Country Club Charitable Foundation, a plaque of appreciation as Hunger Heroes of Distinction! 
In February of 2020, as COVID-19 was beginning to make itself known, the ICC Charitable Foundation stepped up its support in a truly outstanding manner with a $96,000 donation for food disbursed over the first half of the year. With an overwhelming generosity, the ICC Charitable Foundation board raised $20,000 and their club members not only matched that amount by raising an additional $75,000, for a grand total of $96,000 to buy food for the needy and unemployed.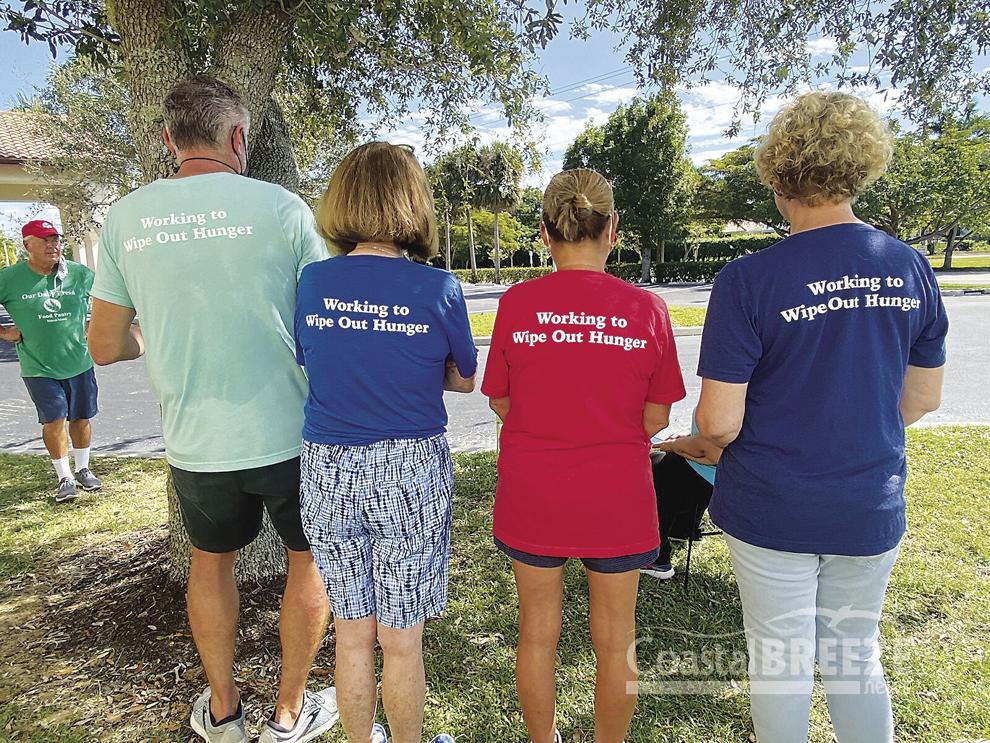 ODBFP had no way of knowing the challenges COVID would impose on them. They experienced a 400% to 600% increase in demand for food: a complete revamping of their distribution process to a more COVID safe drive through and the logistics of gathering, storing and distributing 16 tons of food per week to those in need in Collier County. And thanks to ICC Charitable Foundation's extraordinary generosity, ODBFP was able to pay for all that food. And with the help of a dedicated army of volunteers and the staunch support of donors, ODBFP served 90,939 guests from their Marco Island locations in 2020.
In February, 2021, The Island Country Club Women's Golf Association raised over $10,000! And in the Spring of 2021, the Island Country Club Charitable Foundation's $40,000 grant was the lion's share of the Pantry's $60,000 Spring 2021 Fundraising Matched Gift Appeal. This $40,000 grant helped the Pantry raise $118,351!
According to ODBFP, the needs and numbers of guests have not let up. Their challenges continue to mount as supplies become scarce and prices increase. So far this year, ODBFP has served over 38,000 Collier County households from the Marco Island ODBFP locations, accounting for 80% of their total distributions. The board of ODBFP are so proud and blessed that Marco Island is a loving and caring community for those less fortunate. According to Liz Pecora, Vice President, ODBFP are forever grateful for the significant role Island Country Club Charitable Foundation has played in their mission of "Working to Wipe our Hunger."
Due to the unprecedented generosity of the Island Country Club members in 2020/2021, this enhanced the ability of the Charitable Foundation to continue to live up to its motto: "Because Community Matters".  According to their website, over $300,000 was raised in 2020 on human services as the pandemic devastated the economy and drove food insecurity to levels never seen before. Approximately one third went to food programs, one third went to children's holiday presents and one third went to approved grant requestors.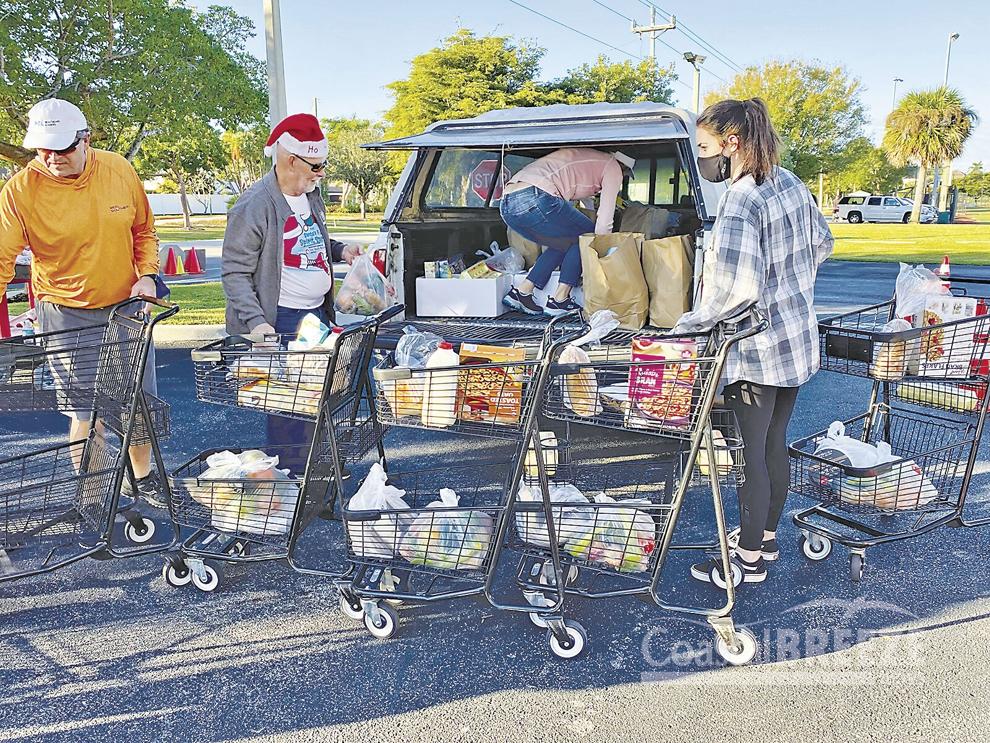 Community Matters to the Island Country Club and its Charitable Foundation in their support of programs in the arts and culture, education, environment, health and human services, community development and conservation and preservation of historical and cultural resources.
Our Daily Bread Food Pantry is finishing up its sixth year and they are thankful to all their Hunger Heroes; their legion of volunteers and the amazing community of neighbors, churches, civic organizations, businesses, groups, clubs and more and all their grateful guests.
Year to date, ODBFP has served 38,361 households and distributed over 1,400,000 pounds of food!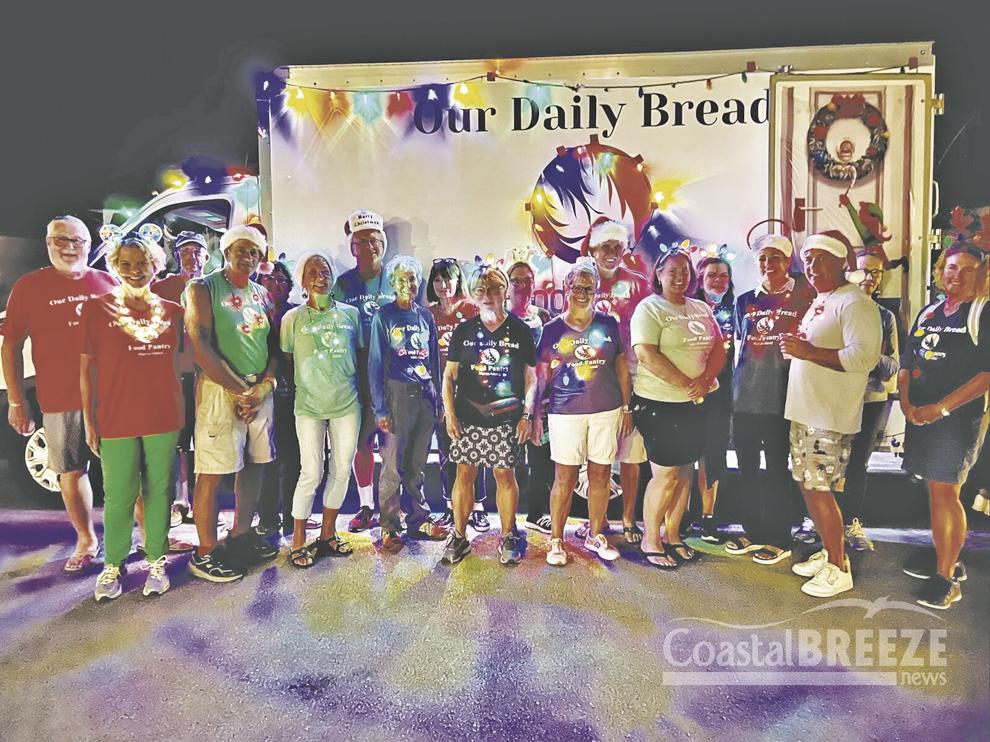 News for 2022:  Rick Marcantonio, currently Board Chair, completes his board commitment. Rick's wealth of experience helped guide ODBFP through their long-term strategy development at a time of unprecedented growth. Thank You Rick!
Allyson Richards - currently an ODBFP Board member, assumes the position of Board Chair. She, and Al's Pals, have been a most valued partner as they handle the distribution arm for the Mobile Food Pantries. Welcome Allyson to your new position!
Nancy Kot - currently Vice President of ODBFP - Volunteers, Senior Initiatives, and Strategy, assumes the position of President and will continue as a board member