---
Be sure to join Bob on Tuesday, January 18th at Marco Island Historical Society's Rose Auditorium when he will present his annual update regarding the dolphin population. Lots of interesting information and current news. Starting time is 6:00 PM so be there early to grab a seat. Free to MIHS members!
Dolphin Explorer LLC is the proprietor of the 10,000 Islands Dolphin Study Program which monitors the travel range, social behavior, abundance, health, habits and genealogy of the local bottlenose dolphin population. Our data dates back to the inception of the program in 2006. The study continues…
In more ways than one, 2021 was an interesting year in general. The list of events around the world and just in the United States are too numerous to recount. Narrowing our focus to the dolphin population around Marco Island, there were so many things going on and I will try to address some of the more important issues.
The survey team on board the Dolphin Explorer is exceptional! Comprised of a Master Naturalist, Environmental Sciences teacher, Marine Biologist and an Aquatic Animal Specialist, this group works diligently to record data regarding the local dolphins on each excursion. The information is transferred to a database and every quarter of the year, reports are sent to colleges, institutions and dolphin study programs around the world detailing our findings.
Dolphins can be identified by nicks and markings on the dorsal fin - that fin you see on the back when a dolphin comes up to breathe. These marks can be the result of social nipping and biting, boat propellor strikes, fishing line entanglement or various other reasons. These marks may change over time and the survey team is diligent in noting changes so as to not lose track of a specific dolphin. Photographs are constantly taken of our population and these pictures are part of our database program.
For the calendar year 2021 the team recorded 4,846 sightings of 119 individual dolphins. In the fourth quarter alone, there were 1,089 specific sightings. Info regarding the dolphins' activities, such as feeding, socializing, traveling, etc. as well as the water temperature, tide conditions, and water depth are all recorded at the time of a sighting. Each dolphin name is also noted. Many of the dolphins' names are chosen by guests on our excursions.
The adult male population has been stable over the year. One older male named C. U. Jimmie has not been seen for over two months. There is a possibility that old age caught up with him, but the team will wait a while longer to make a final determination. Several younger males, such as Jayson, have reached maturity and are now active in the mating activities.
Adult females seem to be thriving in the north Marco Island waters. They are excellent at raising their young and no loss of life has been seen of the seven calves born last fall. This is an exceptional survival rate for the year. One female named Rangle did not make it. On December 13, 2021, her carcass washed ashore on Marco beach. We helped the Florida Fish and Wildlife Conservation Commission (FWC) to identify Rangle and provided her history to help determine the cause of death. Blood samples will be forwarded by FWC to determine this cause. All other adult females seem to be doing very well.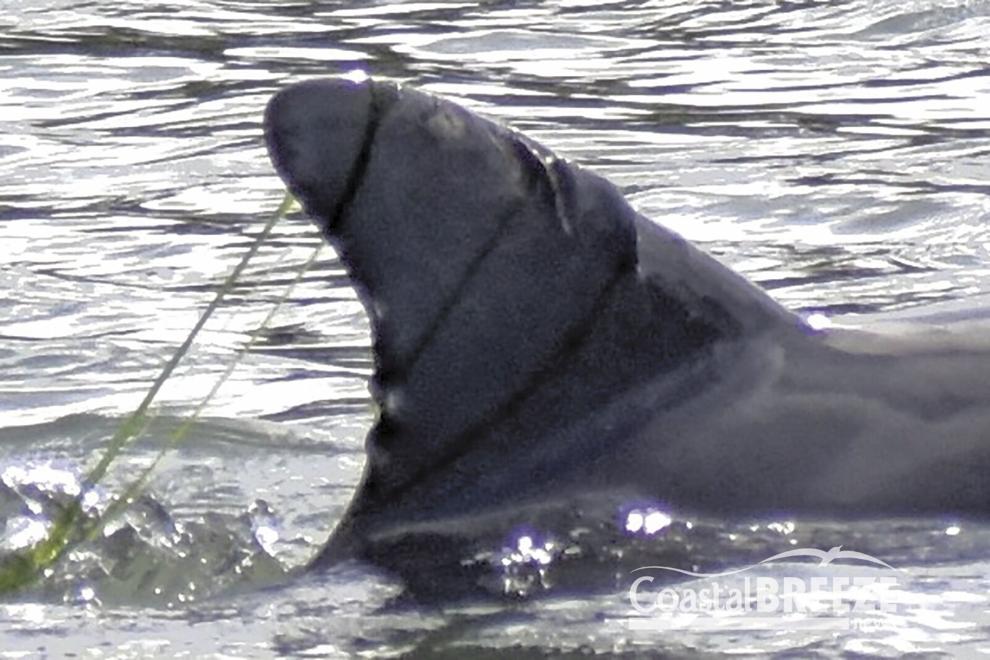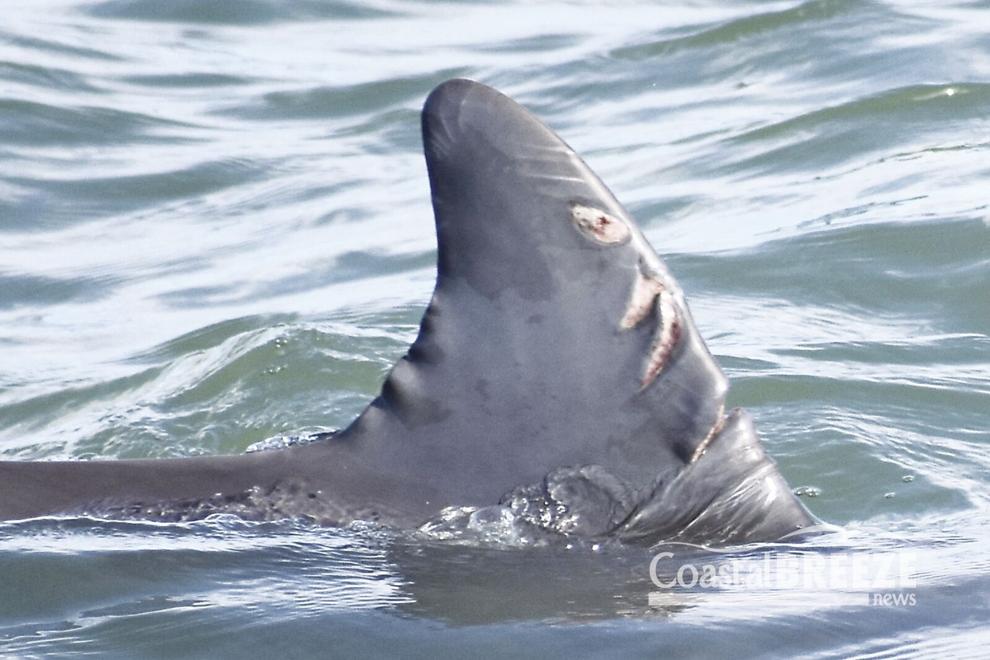 Dolphins that are not yet fully mature adults are classified as "Sub-adults." These are the youngsters ranging in age from three to 12 years old. Females tend to reach maturity a few years earlier than males. This population sector is also doing very well and there seems to be no cause for concern. It has been interesting to note that some of these sub-adults have been called upon by their mothers to babysit the younger siblings while mom rests or feeds.
The calves, currently ranging in age from three months old to four years old, are doing well. There has been zero loss of life in 2021. One youngster to watch carefully is Dixon, the one-year-old offspring of the deceased Rangle. Calves tend to stay with a mother for three years. With Rangle gone, Dixon has already been fishing and may have a chance to survive on its own. There have been two sightings of Dixon since mid-December, keeping company with other dolphins.
The team will watch this young one very carefully.
One cause for concern actually happened this year. One year old Cubbie was seen on January 2, 2022 with fishing line dragging around his body. The dorsal fin was already being cut by the line and concern by the team that the tail fin might become entangled could spell disaster for this young male. FWC was contacted, recent sighting information and GPS coordinates of those sightings were forwarded and everyone was on standby for a potential rescue (the team has been involved in two other rescues in the last 10 years). At our very next sighting on January 4, 2022, all of the entanglement was gone from Cubbie. There are scars on the dorsal fin but nothing to threaten movement or activity.
The Dolphin Explorer team is proud to provide this service to the community and its mission is to educate the public about our dolphins and the surrounding ecosystems, something that we do with honor and enthusiasm.
To learn more, join Master Naturalist Bob at the Rose Auditorium on January 18 at 6:00 PM or log on to our website dolphin-study.com.
Bob is the Head Naturalist for the survey team on board the Dolphin Explorer. He is the author of two books, an award-winning columnist for Coastal Breeze News and a regular speaker at area venues. Bob loves his wife very much!
---