---
There's often negative press about teens these days and if you don't dig, you may not delve deep enough to find the positives that truly exist in the real world and not just dwell in the world of negativity. Recently, I found such a caring, thoughtful teen that I had to share this experience with my readers, to shine a light on a teen who is doing amazing things.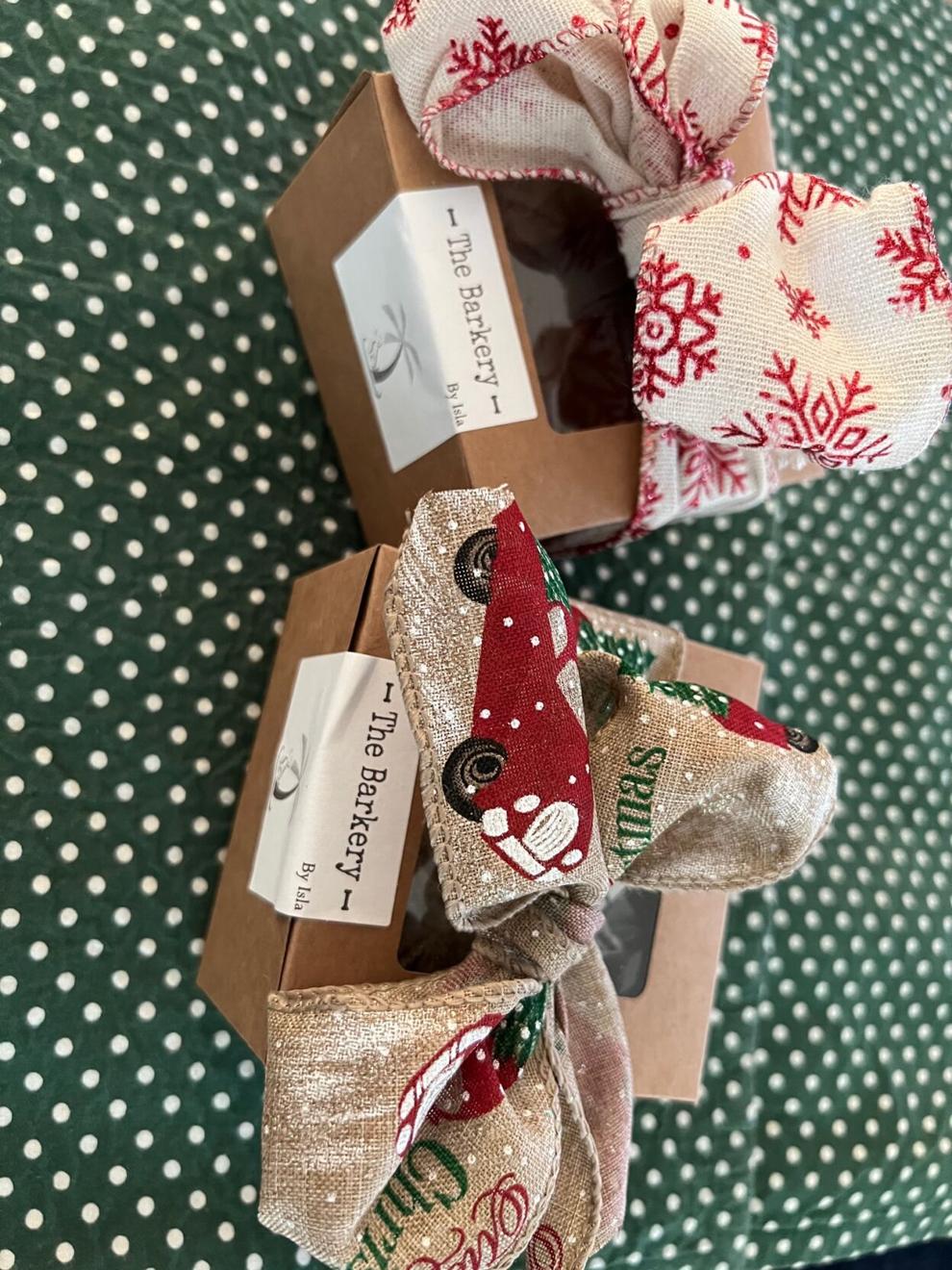 Her name is Isla; she lives on Isles of Capri and attends Marco Island Charter Middle School. As many of you know, my husband, Paul and I, raised an Assistance Dog in Training through an organization in Michigan called "Paws with a Cause." This organization pre-approved "puppy trainers" to love and provide preliminary training and socialization for a dog that, in the future, be placed with a person who needs an assistance dog to negotiate life and all the trials and tribulations of living a "normal" life with all its challenges.
If you've ever considered the attributes of an assistant dog and what they can do for a child, or a veteran, please research and consider how you can help with this endeavor. This is such a worthwhile cause that you won't regret getting involved. At the most it's a 12-month commitment, filled with love and devotion to the animal and the animal to you.
Back to Isla. This is an amazing girl who has a love of dogs and, with her grandparents, has created recipes that are dog friendly and healthy. And not only that, she packages them in cute boxes with bows appropriate for the season. The treats are sold to the dog lovers in the neighborhood.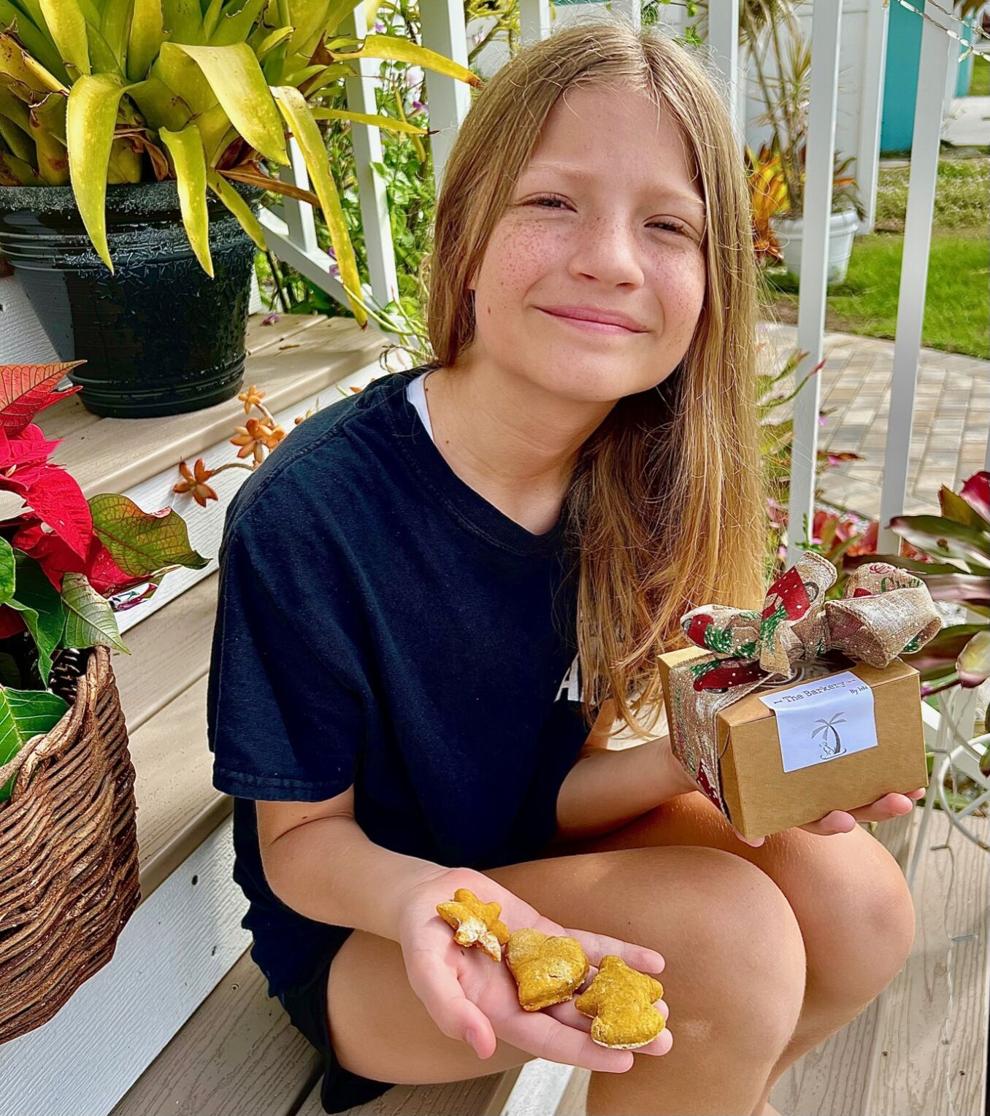 Personally, our rescue dog loved them. The recipe had been tweaked and included pumpkin and other nutritious ingredients that dogs would love. I know that the recipe has been tested on several dogs in the neighborhood with discriminating palates to great results.
The best part of having a rescue/potential therapy dog is that you know your dog is going on to help a human have a better life. Yes, it was painful to raise her from puppyhood then sending her back on her mission, but to know our puppy-in-training was going to help a human-in-need have a better life was priceless.
Back to Isla and her mission. It's rare that a middle school student takes the "bull by the horns" by discovering a need and then taking the initiative to meet that need. Isla is a remarkable young woman in this respect. With help from her grandparents and parents, she started creating recipes that were nutritional and tasty to the dogs. She started with hard treats and evolved the recipe to include pumpkin so the treats were softer. It takes about an hour to make the dough. Then she uses "dog friendly" cookie cutters to cut the dough into doggie bites and then bakes them.
Marketing is not a part of the middle school curriculum, but Isla jumped in with both feet. Soon she had small boxes with a plastic window at the top so potential buyers could see the product. The boxes were tied with ribbon and "cute-a-fied" so they'd be more likely to be purchased. She calls her business The Barkery by Isla. Clever, eh?
In case you're wondering, Isla didn't do this to make a profit for herself. She donates the money she makes to the Human Society, which so far is over $400. Her purpose is to help pay for the adoption fees so the animals who are waiting for homes will be adopted. She sells a box of treats for $5 and I can vouch for the "delish factor" via my rescue dog who ate them with delight. And that's another "feel good" story for 2022 about the positive actions of a middle school student, Isla Ray, who lives on Isles of Capri. We appreciate her incentive and generosity.
---