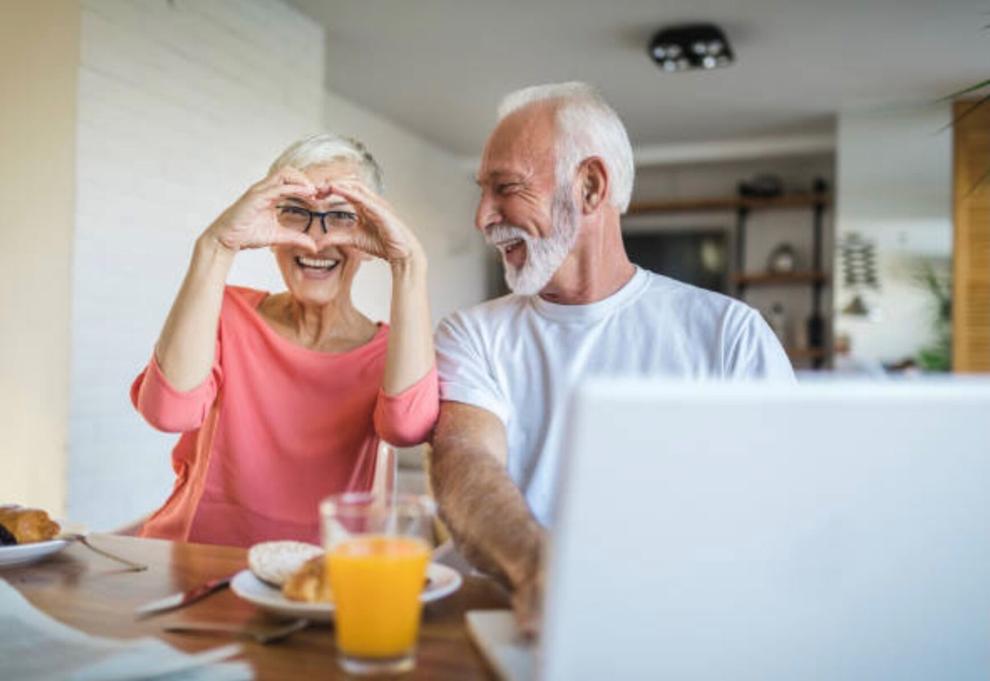 ---
Question: How might technology and digital advances help my mom stay in her home and keep a level of independence? 
Answer: It's common for people to want to remain at home if possible. As we age, it's expected that some of us may need help with everyday activities at some point. Advances in smart technology may help us live more comfortably, safely, and independently which is a top priority for many. 
From getting groceries to managing medication, and everything in between, intelligent technology can help with everyday tasks. Wi-Fi enabled devices are now remotely accessed, programmable, and able to be scheduled using artificial intelligence (AI) technology by learning habits and predicting preferences. So-called smart devices sense when something's not right and automatically turn on, off or adjust settings.
---
Time to Eat
Refrigerators have long been the focal point of a home. Today they can display calendars, play music, provide recipes using ingredients on-hand, and send alerts   letting us know that the milk is sour. If you're at the grocery store with your mom but can't remember if she needs eggs, you can ask the fridge from afar for a picture of the contents. The garbage can will scan barcodes as items are thrown away and add them to the grocery list. Once the pantry is stocked, a stove that connects to Wi-Fi lets you and others know if mom is cooking and the status for an on or off induction cooktop that stays cool to the touch are ideal safety characteristics.
Magic Carpet 
There is a flooring product that knows when you fall. Sensors are installed under flooring and can call for help when a certain weight mass impacts and remains immobile. Fall prevention measures are the first line of defense though and put everyone's mind at ease. Smart lights that sense movement illuminate pathways. Light sensors based on other nearby lights can start to learn habits using artificial intelligence to come on when typically needed. Smart washers and dryers that you may start remotely, along with robot vacuums, will keep everything sparkling and clean. 
Health and Medication Management 
Facial recognition isn't just for smartphone logins. There is a drug dispensing system to deliver medication at precise times per doctor's orders. Caregiver apps   ask questions like "How are you feeling?" and provide reminders to check blood sugar or blood pressure. Access to the data is authorized by the user and can be shared with caregivers and family adding to your potential peace of mind. 
There's now caregiver technology using large touchscreens for video calls and regular face-to-face check-ins. Smartwatches provide motivation; mine sends friendly reminders to stay active throughout the day. Finally, as outlandish, and disturbing as it may be, smart lavatories automatically measure weight and output levels, while smart toothbrushes allow remote caregivers to monitor your hygiene.
There are some caveats to all this automation though. Some of these technologies can feel like big brother is watching, diminishing a sense of privacy, and feeling invasive, even as it could increase autonomy. But if it means a loved one can live at home longer and more independently, the tradeoff might be worth it. 
Future technological advances will likely be more cost effective, accessible, and advanced than they are today. Some surprising innovations include a robotic arm that can chop up dinner ingredients, voice-activated controls that can operate from any room and mirrors that analyze skin to monitor health.
In response to your question, as outlined, there are many ways technology helps us remain independent longer. It's wise to have a plan in place well before it is needed. Having the conversation with family members and outlining their wishes to age in place, especially if you're a potential caregiver, is a priority. This is a great opportunity to speak with your family's trusted financial advisor about what it takes financially and personally to help someone grow old at home the way they envision. We're here to help. 
Adding this goal of self-sufficiency, autonomy and safety to the financial planning process makes the preparation more realistic. It's advantageous to network with family and friends who can divide tasks as well as remaining up to date with smart devices and AI technology. Stay focused and plan accordingly. 
The opinions expressed are those of the writer as of November 1, 2021, but not necessarily those of Raymond James and Associates, and subject to change at any time. Every investor's situation is unique, and you should consider your investment goals, risk tolerance and time horizon before making any investment. This information is general in nature, it is not a complete statement of all information necessary for making an investment decision and is not a recommendation or solicitation to buy or sell any particular investment. Investing involves risk and the possible loss of principal invested. 
"Certified Financial Planner Board of Standards Inc. owns the certification marks CFP®, CERTIFIED FINANCIAL PLANNER™, CFP® (with plaque design) and CFP® (with flame design) in the U.S., which it awards to individuals who successfully complete CFP Board's initial and ongoing certification requirements." This article provided by Darcie Guerin, CFP®, First Vice President, Investments & Branch Manager of Raymond James & Associates, Inc. Member New York Stock Exchange/SIPC 606 Bald Eagle Dr. Suite 401, Marco Island, FL 34145. She may be reached at (239)389-1041, email darcie.guerin@raymondjames.com Website: www.raymondjames.com/Darcie.
---